On a very hot day with temperatures reaching record highs in Alaska, even wild animals need to find ways to keep cool.
And one woman had a firsthand experience with this when a mama moose and her two calves wandered around her home and eventually into her yard looking so hot and exhausted.
It was then that Candice Helm got an idea.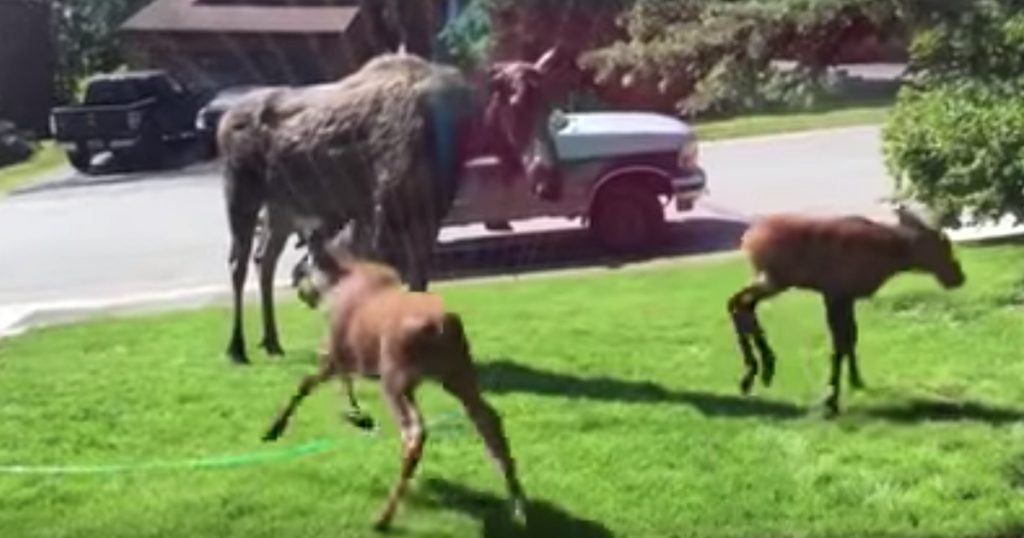 Source: Candice Helm/YouTube
"They just strolled around the house and looked really hot, so we turned on the sprinklers and they were happy," Candice said to Channel 2 News.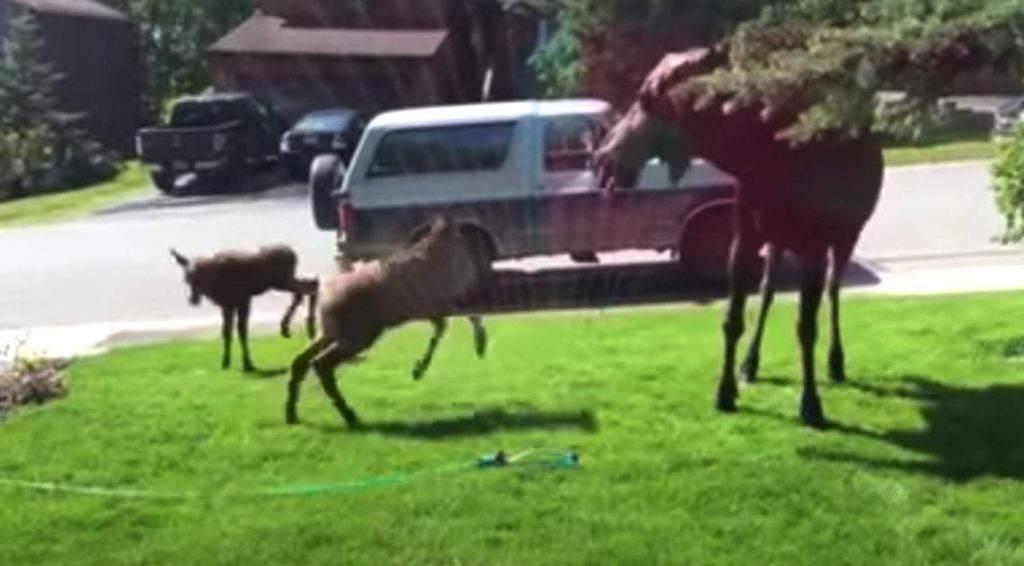 Source: Candice Helm/YouTube
Surprisingly, the moose family took right to the sprinkler system! The mother and her babies ran around and splashed and played in the water.
Not only was this a great way to cool themselves off, but they seemed to have plenty of fun while doing so! 😀
Please 'SHARE' to pass on this story to a friend or family member