Cats fight the same issues as dogs when it comes to being homeless and needing forever homes. Older ones are often overlooked, and others are deemed unadoptable for various reasons.
But all any animal ever needs is a chance. And thankfully, one man took a chance on Monty the cat.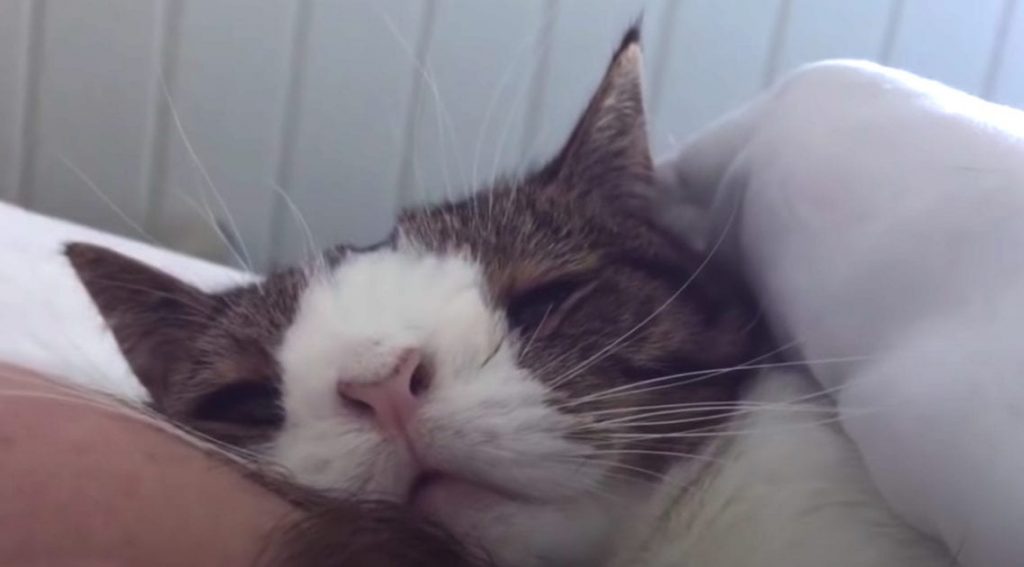 Source: Monty and Molly/YouTube
Monty the cat has a unique appearance as he has no nasal bridge as the result of a chromosomal abnormality, and he sneezes more than a normal cat.
He was always the sweetest kitty, but he was unwanted for the longest time due to his appearance. But it ended up working out when he was taken in by the perfect person for him. 🙂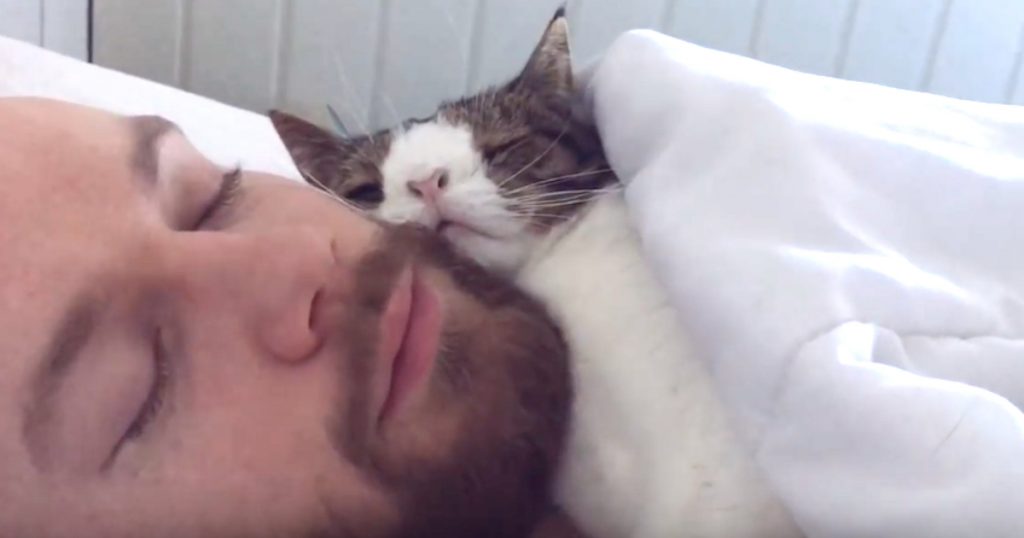 Source: Monty and Molly/YouTube
This kind man decided to give the three-year-old cat a second chance at life, and he has no regrets. They've developed a special sleeping routine together in which they cuddle, and it's adorable.
This guy loves Monty the way he is and wouldn't trade him for the world!
Please 'SHARE' to pass on this story to a friend or family member