Mona, a five-year-old Staffordshire Terrier, was surrendered by her owners in 2017 when they were moving and unable to take her with them.
Since then, Mona has spent over 420 days in a Las Vegas shelter and has had a really rough time, through no fault of her own.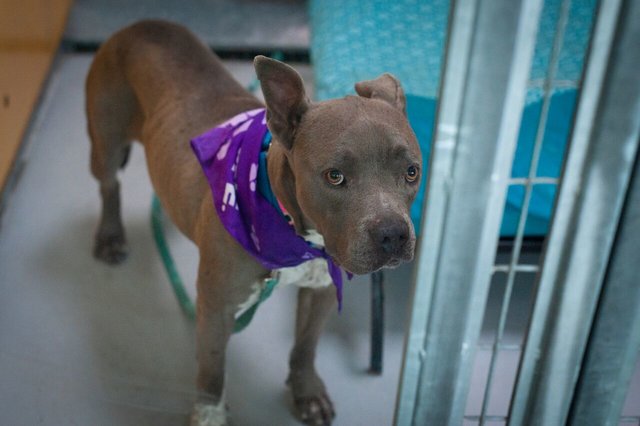 Facebook/The Animal Foundation
She was happy to finally be adopted, but was returned the next day because she didn't get along with the family's other dogs.
Mona was soon adopted a second time. But sadly, she was returned again the following day because the family's child was allergic to her.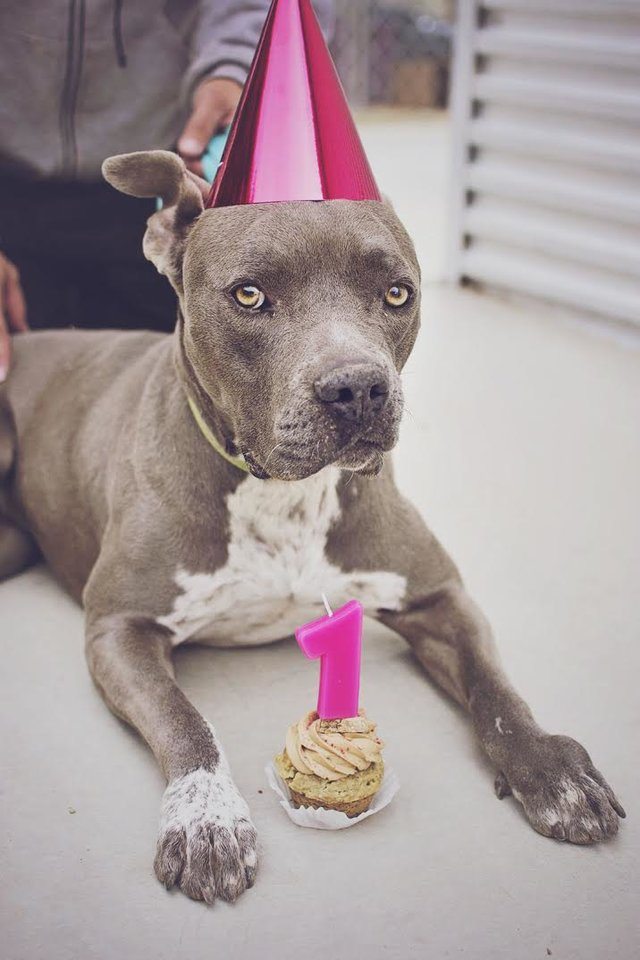 Facebook/The Animal Foundation
Staff at The Animal Foundation was heartbroken for sweet Mona. She was such a great dog but just couldn't find a home that was meant to be.
When she was returned to the shelter, she was wagging her tail and happy to see her old friends, but once the reality set in that she was back there, she became sad. The poor dog couldn't catch a break!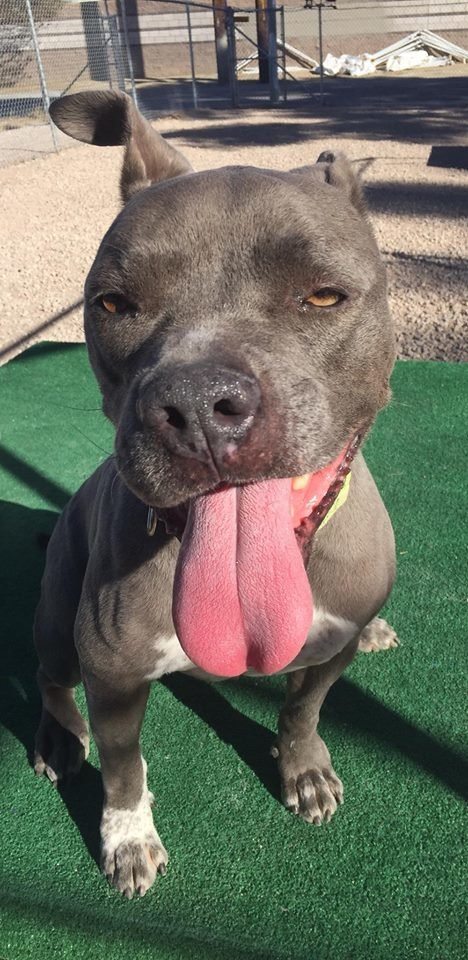 Facebook/The Animal Foundation
Just like many other shelter dogs, Mona was often overlooked by people who visited. She was shy and quiet in her kennel, but people didn't have the pleasure of experiencing her loveable, energetic side.
Mona loves to go for walks and play with her toys. She is very affectionate and is the perfect furry companion!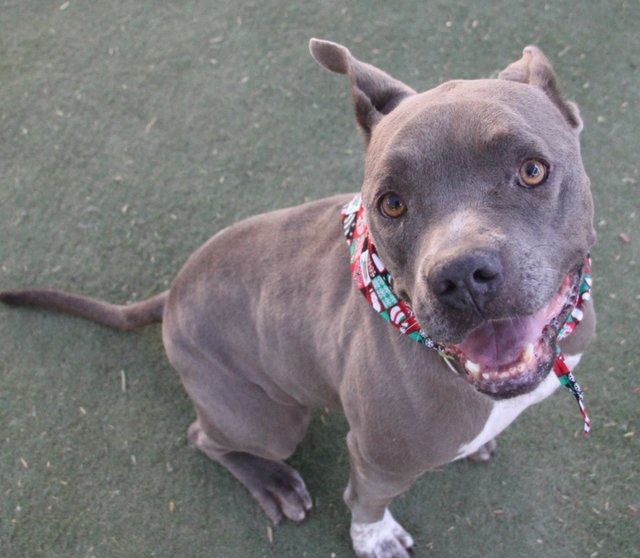 Facebook/The Animal Foundation
Luckily, Mona got her happy ending, and it's different than anyone expected. Her original owners contacted The Animal Foundation wanting to take Mona back.
It's been a rough year for Mona, but thankfully she will be reunited with her family again! Hopefully this time it is truly fur-ever! See more in the video below!
Please 'SHARE' to pass on this story to a friend or family member
Want to learn about Mona, our longest running resident at The Animal Foundation…EVER? Discover how Mona has come to hold this record in the Myths of Mona.

Posted by The Animal Foundation on Thursday, April 19, 2018