When heavy rain falls hit the Jaipur section of India in August 2014 tragedy struck as several residents were killed and many more living in the low lying areas were evacuated to higher ground for safety. With over five inches of rain hitting the region at a rapid pace, it wasn't just humans who were struggling to survive, animals were too.
In fact, one mother's struggle to keep her baby alive just seconds after she gave birth was caught on camera by a local photographer. These touching images of a mother's love are simply heart-wrenching and absolutely amazing.
Please scroll down for the full story and SHARE this heroic rescue with your friends and family!
A mother dog was spotted swimming out in the middle of Talkatora pond to rescue her baby who had been swept out by rushing flood waters. The mother had just given birth to the pup just seconds before the waters came and took her away.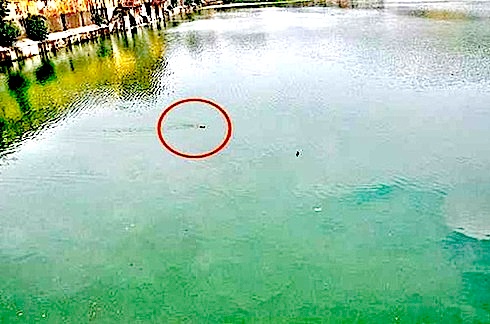 Niranjan Chauhan / Daily Bhaskar
In an instant, the mama dog jumped out into the pond and headed straight for her newborn. Miraculously, she was able to locate her baby, grab it by the neck, and take it back to shore.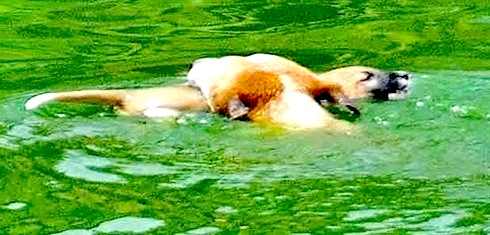 Niranjan Chauhan / Daily Bhaskar
This is an arial shot of the higher ground where the brave mother swam her newborn too for safe keeping. What a strong, devoted, and heroic mother!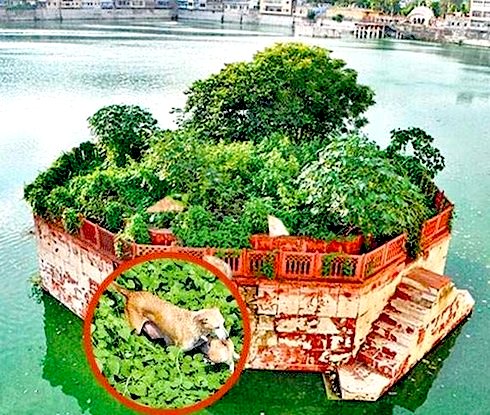 Niranjan Chauhan / Daily Bhaskar
Finally safe and sound with her baby, the mother can breathe easy knowing her newborn is going to be OK.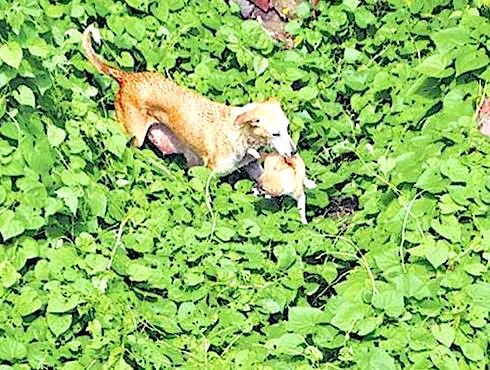 Niranjan Chauhan / Daily Bhaskar