In today's world, pit bulls have been given a bad reputation due to negative news stories and attacks. However, any pit bull owner will tell you that they are the most loyal companions of all, giving unconditional love.
When the Daniels family decided to adopt a pit bull, they didn't think much of it. It was the second pit bull the family had owned and they never feared the breed.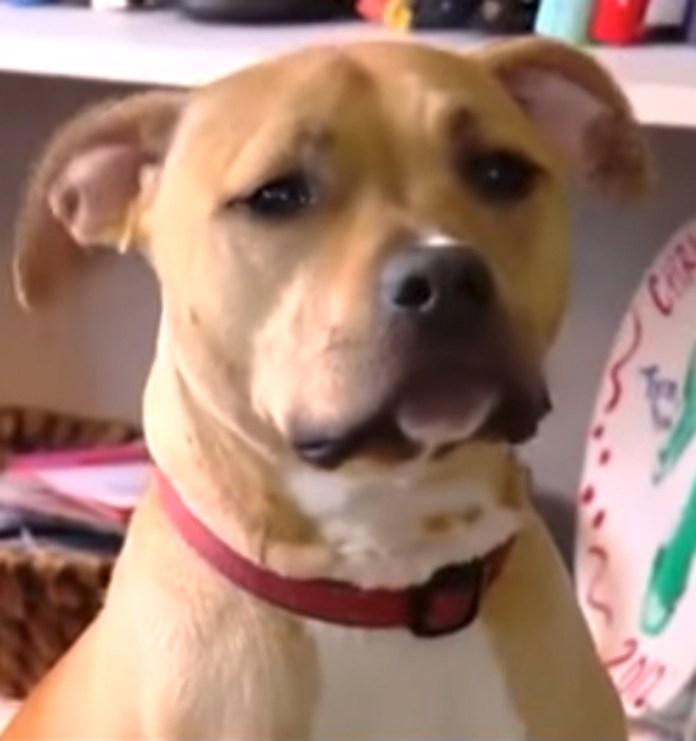 But the new family member they named Ember was about to change their family forever. Following the adoption, Ember grew close to 10-year-old Tre Daniels.
Mom Tracy didn't think much of it until one day she awoke to the sound of a low grumble next to her. The strange noise awoke her.
Groggy from sleep, she couldn't make sense of what was going on. But she could feel how tense Ember had become.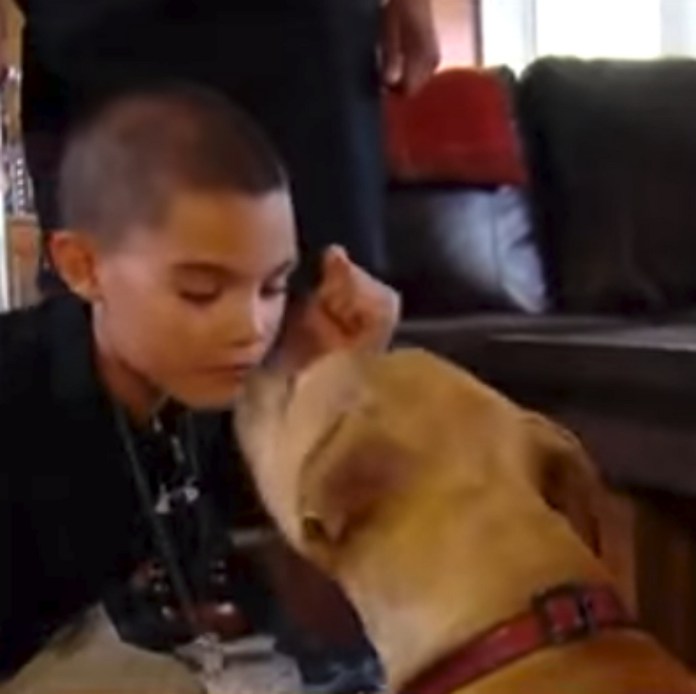 As she opened her eyes, she saw Ember lying next to her continuing to grumble. Thinking nothing of it, she shook it off, but Ember refused to leave her side or stop making the odd noise.
Ember's behavior was alarming to say the least. Tracy couldn't lie there any long and had to investigate.
That's when Tracy got up and followed Ember, who led her to the bathroom. The second Mom took a look inside the room her heart dropped.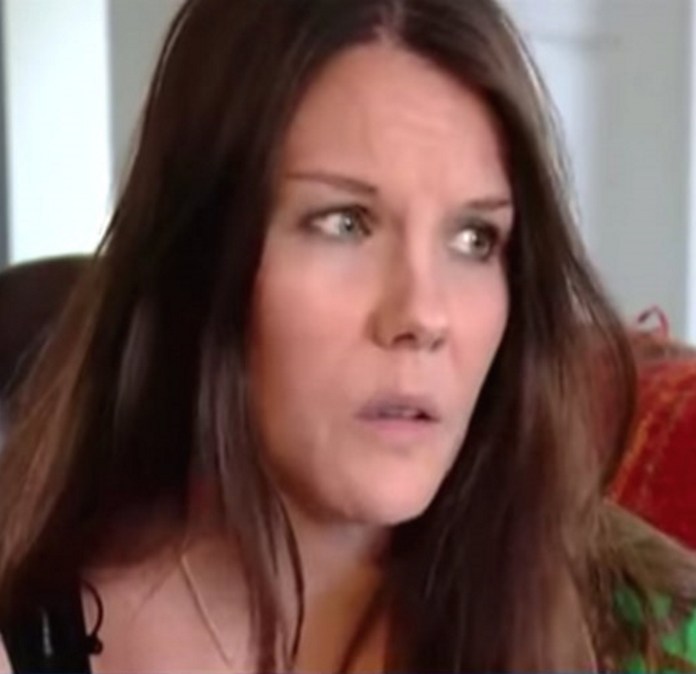 There, hanging over the side of the tub was her son Tre. Panicked, mom reached for her son and pulled him out – immediately calling 911.
Tre was having a seizure and had it not been for Ember the family would have never known. Now the family is forever grateful for their dog Ember, because without her they shudder at the thought of what could have been.
The organization from which they adopted Ember named Adore-A-Bull hopes that stories like this become more prevalent in the media to lessen the negative stigma surrounding pit bulls.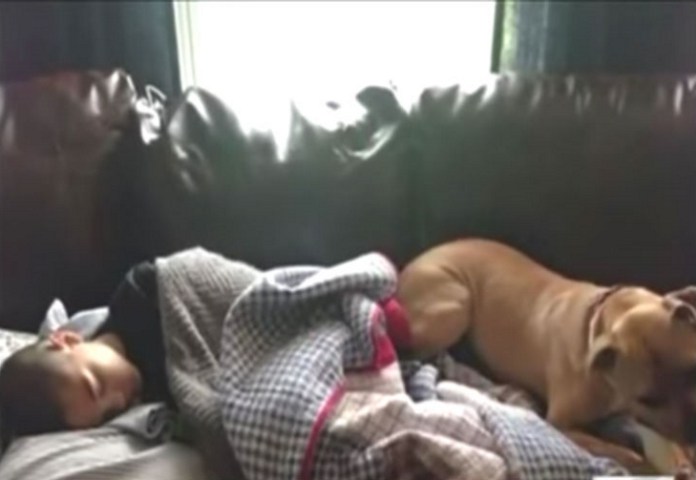 As for Ember, the loyal companion saved her family member and it's something Tre will never forget.