If you're a baseball fan or ever attended a game, you've probably seen a batboy or batgirl pick up the baseball bats the team members toss aside. One team in Rochester, New York, trained their newest batboy for months before unveiling him to the public.
Milo the Golden Retriever practiced for four months twice a day to earn the title of official batboy with the Rochester Red Wings baseball team.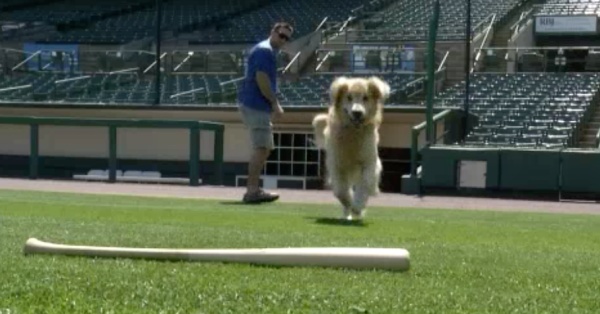 Source: Spectrum Local News
For his debut, the weather cooperated and Milo hit a home run with his tail wagging, bat-retrieving antics, and the crowd went wild. He even wore an official team jersey.
"We know we have a lot of fans that love dogs so we thought you know what this would be a cool thing to do," Red Wings General Manager Dan Mason told a reporter.
The dog served as a good luck charm because the team won the game that night.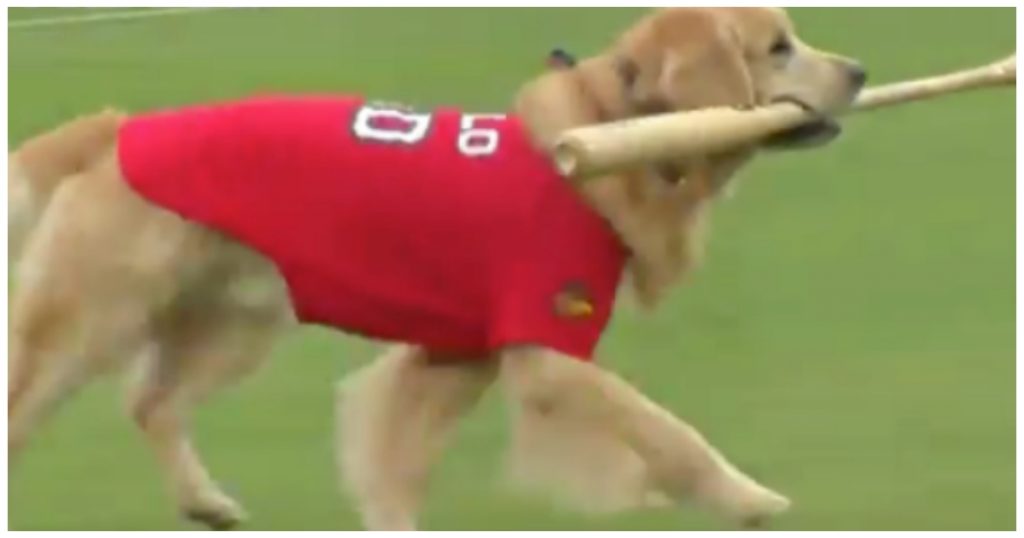 Source: MMarquardtTV/Twitter
Although the adorable pooch won't be working every game, he will certainly be back to entertain fans and pick up the bats.
Way to go, Milo! Watch this sweet pup do his job in the video below.
Please 'SHARE' to pass on this story to a friend or family member
When @ROC_NewsPhotog brings back video of Milo the Bat Dog you HAVE to share it with the world! Very jealous of @NatashaAcrieTV who got to spend her night with this good boy and the @RocRedWings – check out her story later on @SPECNewsROC pic.twitter.com/8kEem6F0hZ

— Madison Marquardt (@MMarquardtTV) June 2, 2019