Miley the dog was found ailing all alone in a huge garbage dumping site. She was down with severe, painful mange, and her body ached all over from being malnourished and sick.
When the rescue group "Hope For Paws" found her, she had clearly given up on life.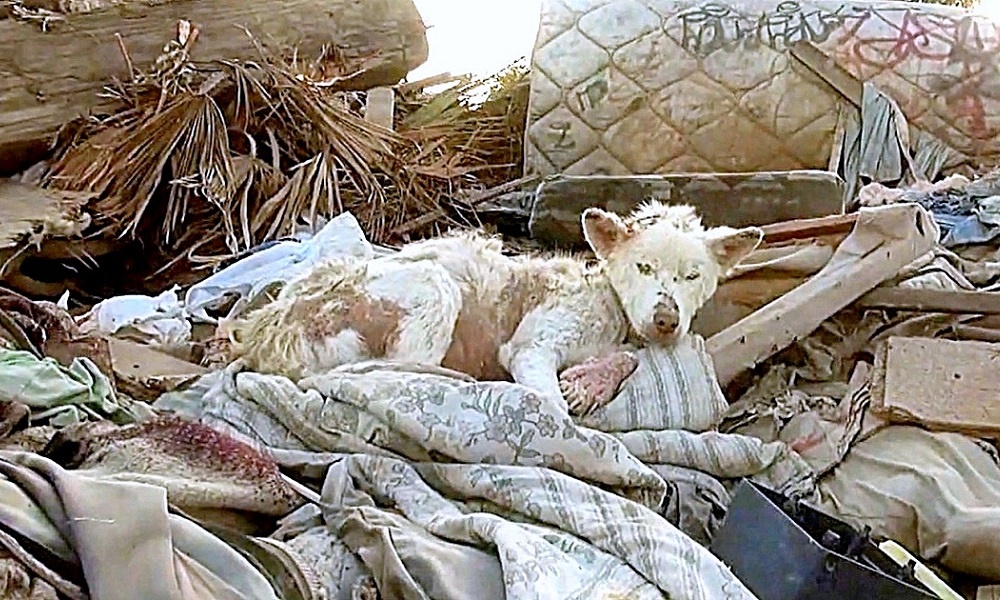 Source: HopeForPaws/Youtube
In this video, we see Miley's heartbreaking plight in the filthy dump as she waits for her end. By the time the rescuer approaches her, she has no strength to stand on her own.
She nibbles on the food offered to her, and waits for the rescuer to walk away. That is all she has known all her life.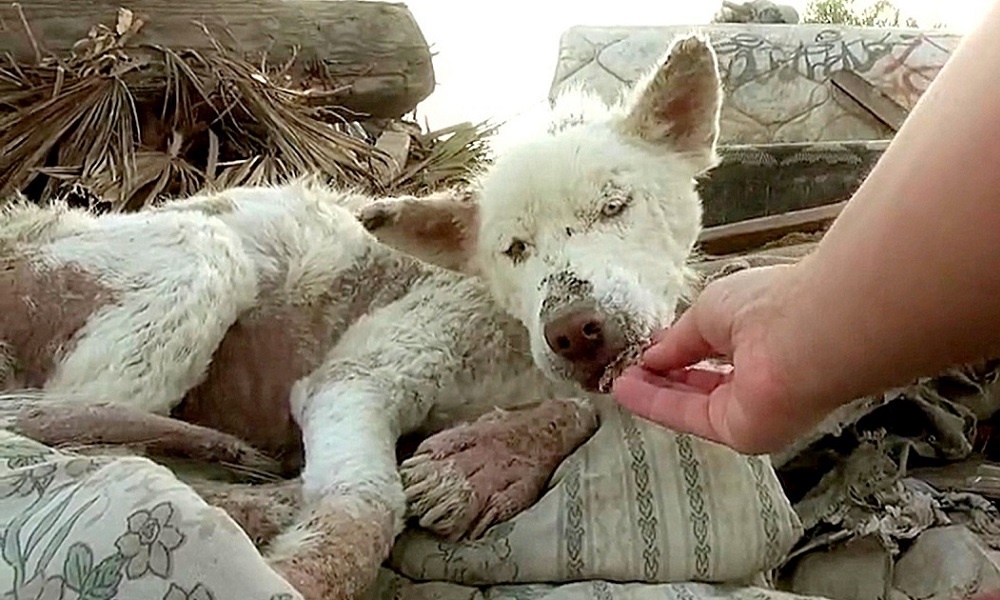 Source: HopeForPaws/Youtube
But when Miley finally realizes that the rescuer is there to save her, she perks up and finds the strength to walk all the way to the rescue car on her own!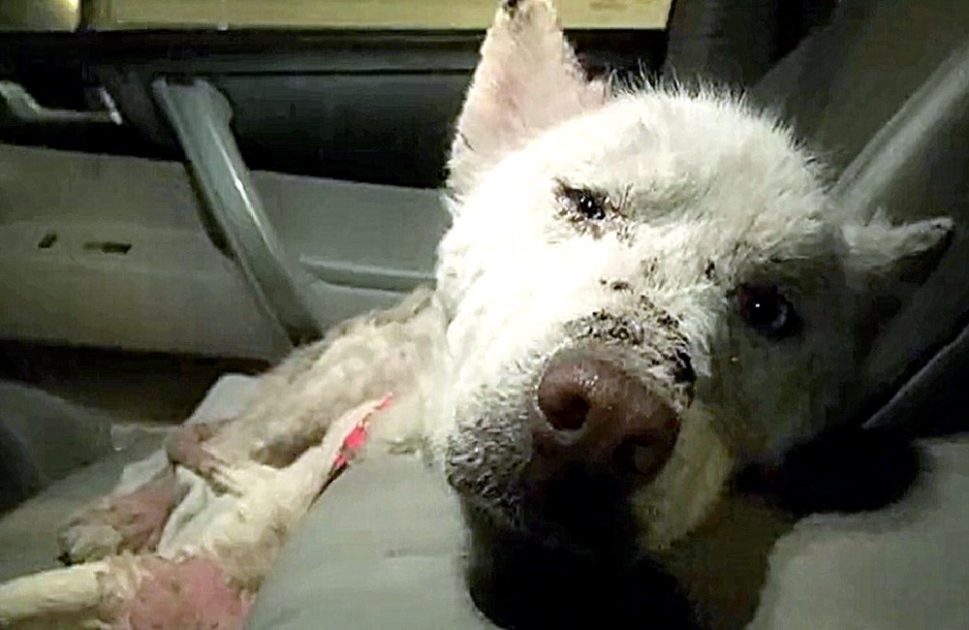 Source: HopeForPaws/Youtube
She is then taken to the vet, where she receives quality care for her various ailments. After weeks of treatment and care, Miley started getting better at the shelter.
However, she was still quite "shut down". She displayed no spirit for life, and her caretakers worried that her prolonged state of despair had scarred her soul permanently.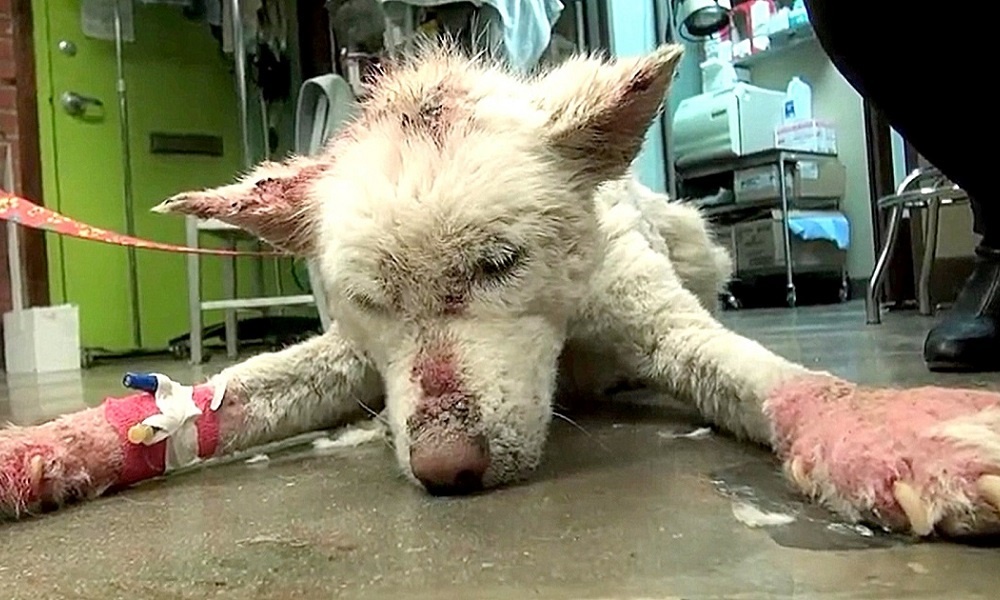 Source: HopeForPaws/Youtube
But everything changed when a Chihuahua named Frankie was brought at the shelter. Frankie was rescued from a drainpipe and was incredibly terrified of humans.
When Miley noticed Frankie's distressed behavior, she knew she had to step in and comfort him.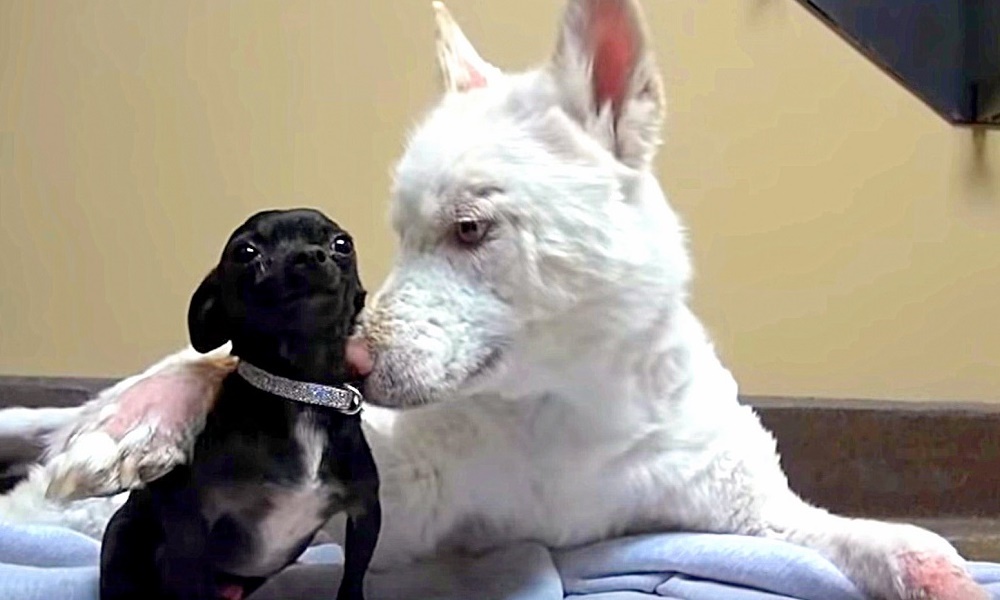 Source: HopeForPaws/Youtube
As the days progressed, Miley and Frankie fostered a special bond with each other.  The caretakers were amazed to witness the inseparable pair heal themselves through their friendship.
Miley helped comfort Frankie and get him used to humans, and in return, Frankie helped Miley develop a zest for life again!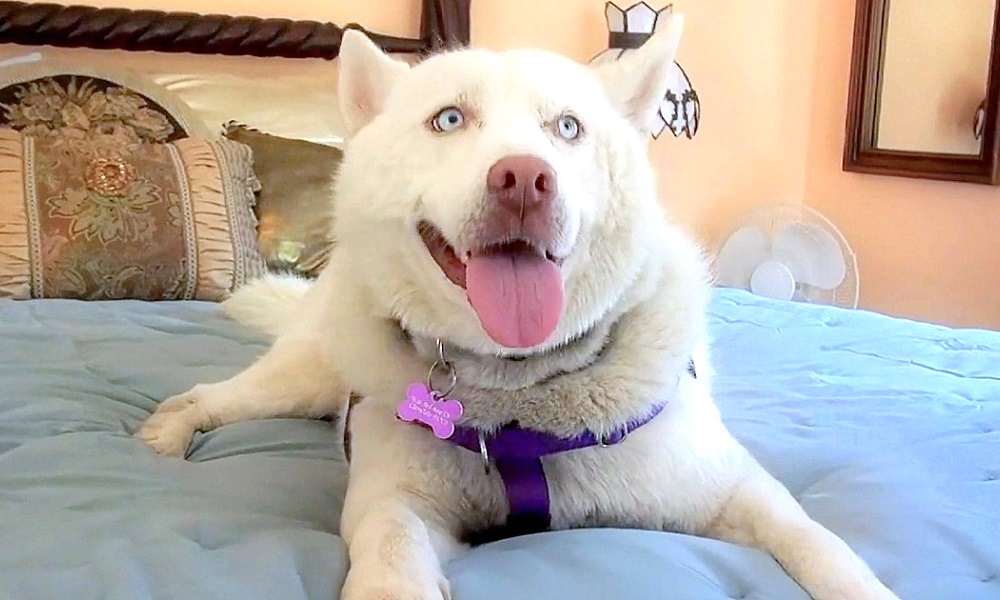 Source: HopeForPaws/Youtube
Miley and Frankie were eventually able to get their lives back on track. The shelter even shared an update video of Miley in her forever home, where she looks as happy as can be!
From being a forgotten, sick dog to blossoming into a beloved pet, Miley indeed has a unique survival story of her own!
Click the video below to watch Miley's remarkable rescue story and her uplifting transformation!
Please 'SHARE' to pass on this story to a friend or family member