Marine Sgt. Ross Gundlach made a promise to his fellow war partner Casey, but would he be able to keep it?
The two of them had served 150 missions side-by-side and with every single one, Casey proved faithful to Sgt. Gundlach. When danger came their way, Casey kept him and the entire squad safe.
But they weren't just together for the important missions, but 24/7.
About half way through their time overseas, Sgt. Gundlach promised, and later told others what it was: "If we made it out alive, I would do whatever it took to find her."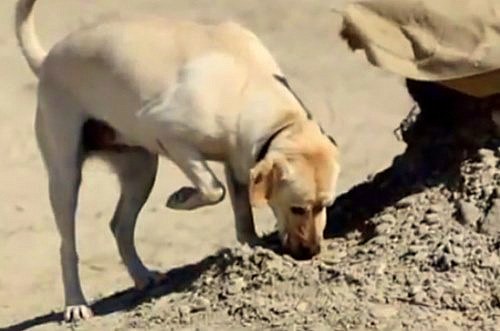 Time went by when Sgt. Gundlach was home, but he still was unable to find her. He had no idea that when he was invited to sit in a special ceremony for Armed Services Day, that something special was in the works.
It turns out that the ceremony was put together for him. He was honored for his service, and presented with a gift too precious for words.
An announcement was then made that sounded like music to his ears, "What we would like to do is have Sgt. Williams reacquaint you with Casey."
Behind the scenes, the Iowa Elks Association donated a large sum of $8,500 to be able to bring Casey back to him.
When they finally met, Sgt. Gundlach's reaction is so heartwarming. Watch the video below to see their reunion and if Sgt. Gundlach is able to keep Casey for good or not.