When veteran Byung Kang was deployed in Afghanistan, he served alongside a bomb-sniffing Black Labrador named Blue. The two were always together and the former Marine even said Blue saved his life.
But when the Marine left the military, he had to leave behind his four-legged best friend. She was to remain in the desert and complete the dangerous missions she was used to, but without her trusty partner.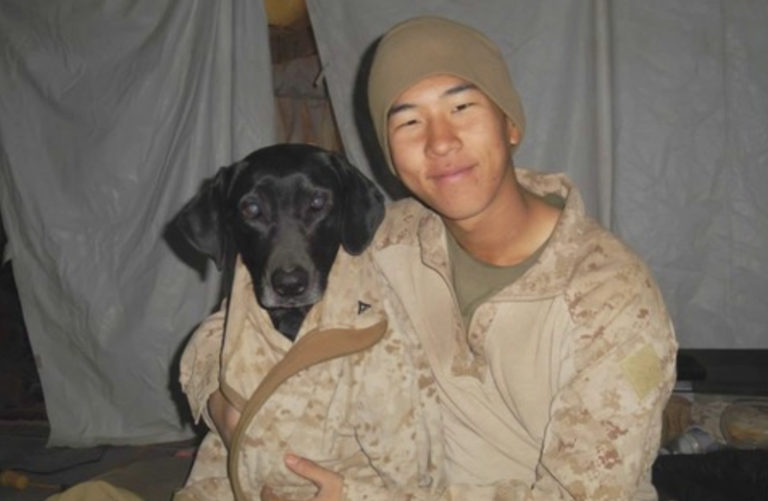 Source: Fox 13 News
But, Byung was determined to reunite with this four-legged best friend. Working as a K-9 officer with the Duluth Police Department, he did not have any current military connections to help him track down Blue. However, he wasn't about to let that stop him.
It took six years of contacting various military branches, politicians and non-profits, for Byung to locate his beloved dog — but it finally happened!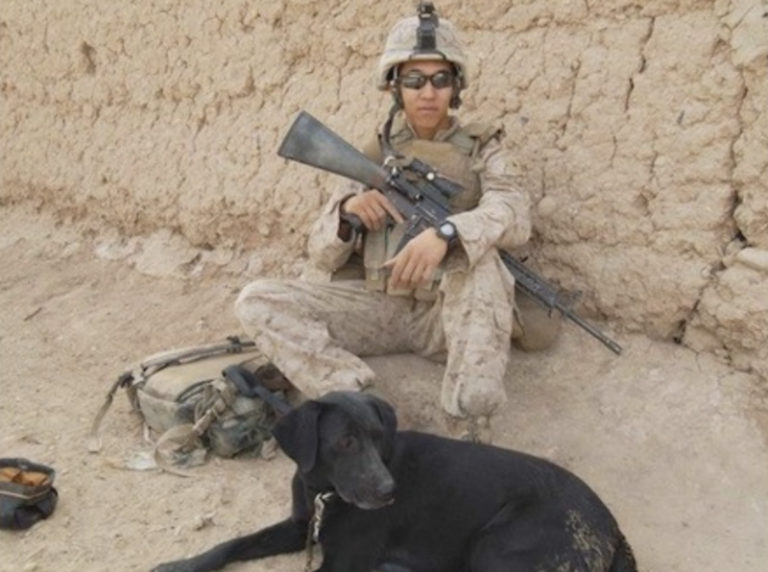 Source: Fox 13 News
Not only did he find Blue, but he managed to get permission to bring her home to his family. She could officially retire back in the United States with Byung, far away from Afghanistan and the dangerous job she dedicated her life to.
Blue saved countless lives by identifying IEDs and other bombs, but it was time to finally come home.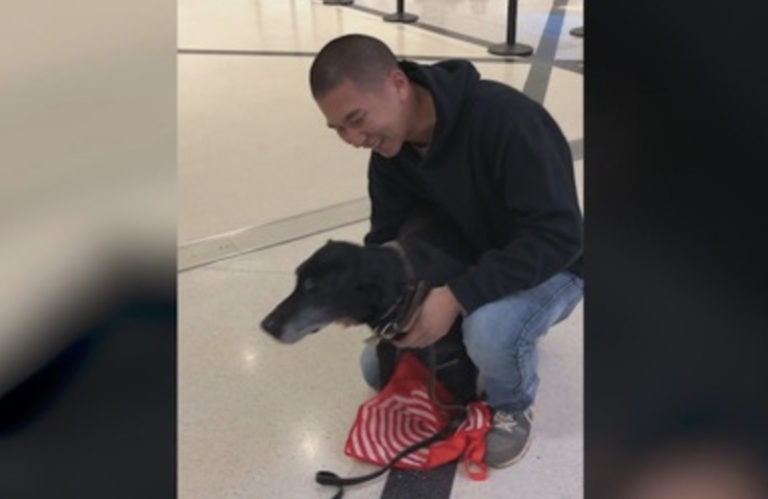 Source: Fox 13 News
The veteran was thrilled to be able to provide a safe forever home for Blue. When he reunited with her, she a little more grey in her muzzle, but it was like they never spent any time apart.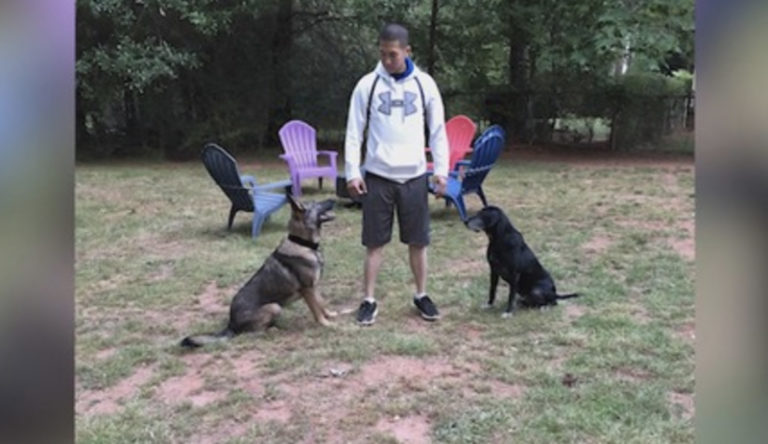 Source: Fox 13 News
He took her home to live with him and his newest K-9 officer, Clodo. Together, the small pack would train, go on adventures, and share a deep bond.
All three of them know what it's like to put their lives in danger in order to protect others — and it's a job they respect and take seriously.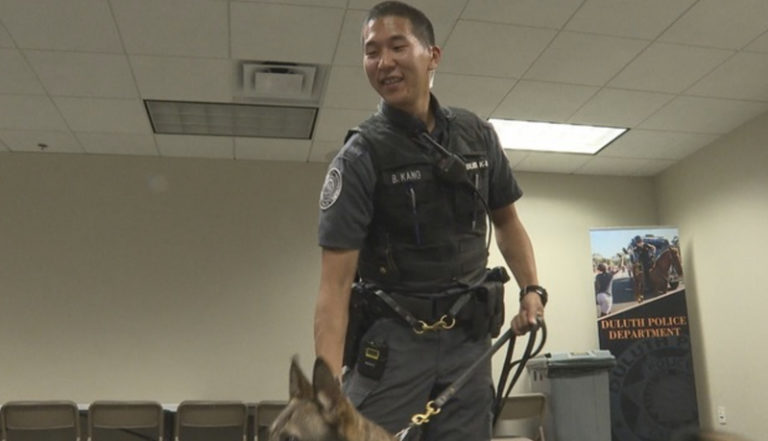 Source: Fox 13 News
Working and living with his dogs has been a dream come true for Kang, both in the military and for the Duluth Police Department. His most trusted friends and partners are never far from his side. If only the rest of us could be so lucky!
Please 'SHARE' to pass on this story to a friend or family member