The RSPCA has launched an investigation to find a man who was filmed slapping a dog in the face 'for fun.'
The video went viral on social media, causing an uproar in the dog-loving community. In the video, you can see the man walk up to the Bordeaux mastiff, who was sticking his head out of the back window of a black pick-up truck.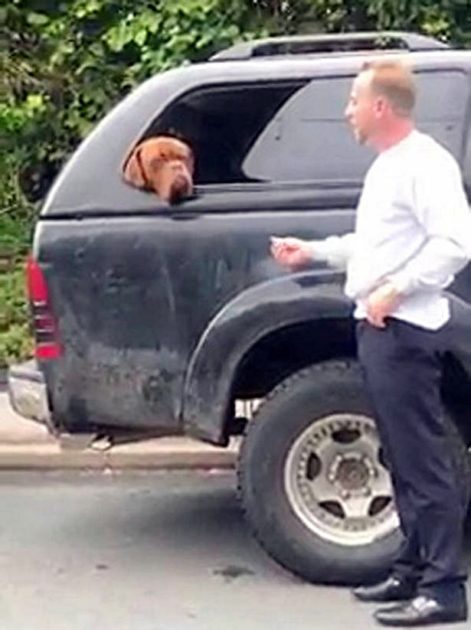 Mirror
The man puts his hand out to the dog as if he's pretending to give him food. Instead, after a few seconds, he slaps the defenseless dog across the face, hard enough to hear the hit out loud from quite a few feet away.
The dog pulls back and barks at him, visibly shaken up. The man, and his friend recording the video, begin laughing as the man walks away.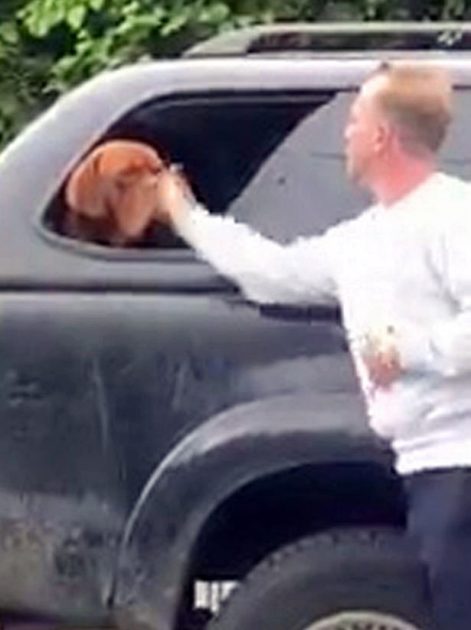 Mirror
The exact location of the incident is unknown, but investigators believe it may have been somewhere in the United Kingdom, since many passing cars had UK license plates. >> Click To Continue Reading This Story. . .