When a tiny puppy was found clinging to life, rescuers from Dallas RRR knew he had little time to waste. They rushed the little fella, they had named Stuart, to the medical center.
He could hardly open his eyes or hold his head up. Stuart was fighting to live. He shockingly weighed only 1.8 pounds.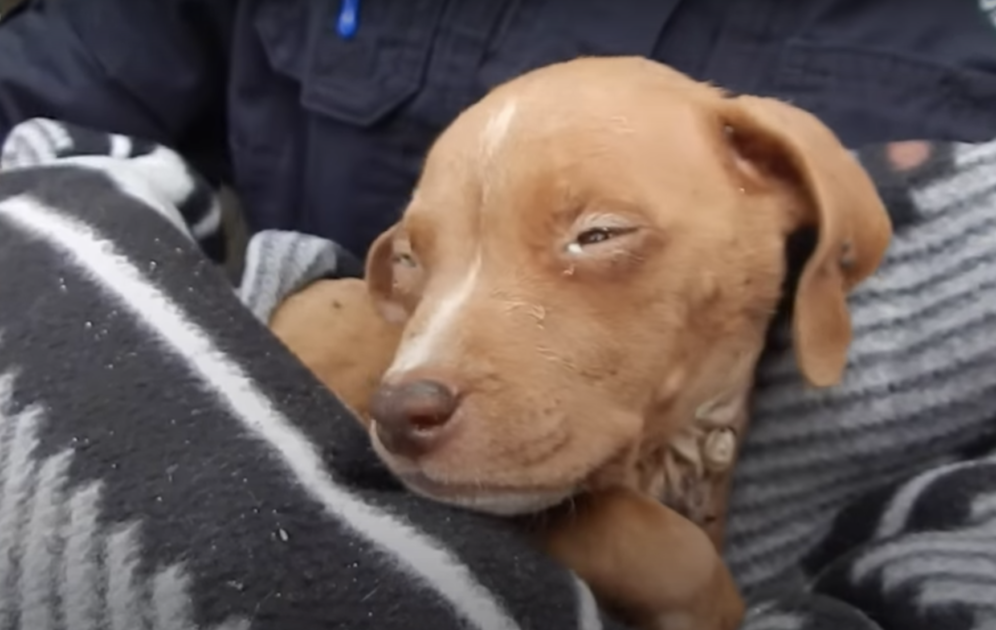 Source: The Dodo/Youtube
Because he was so small, Stuart was classified as a Chihuahua. But the sweet boy was actually a Pit Bull. That's how emaciated and undergrown he was— he didn't even appear to be a Pit Bull!
Stuart's blood work came back and the results were very poor. He was so severely anemic from fleas and ticks that he needed immediate blood transfusions.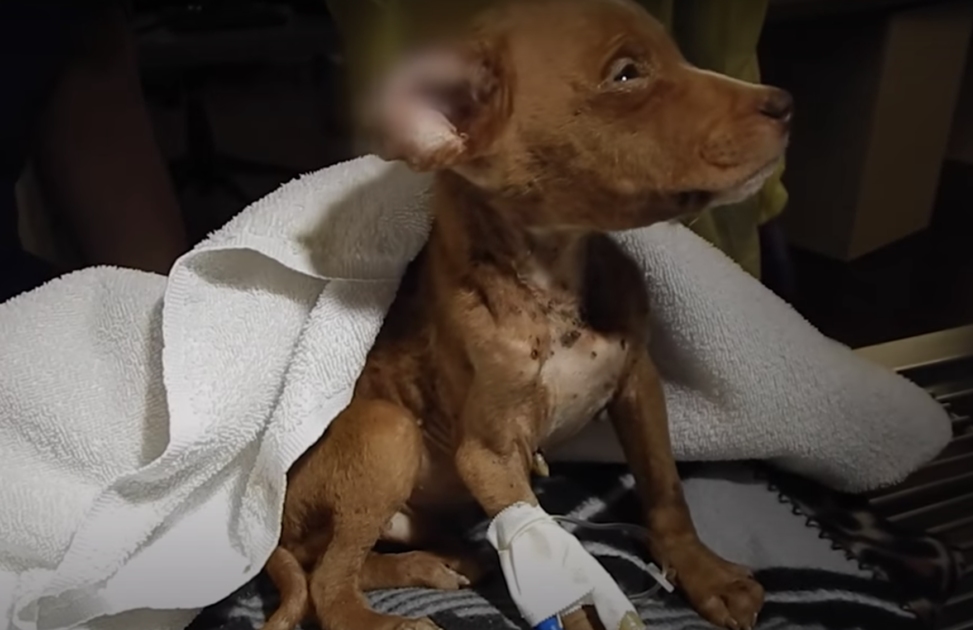 Source: The Dodo/Youtube
Stuart's first 48 hours were the scariest. He was in and out of consciousness. His condition was poor but his rescuers continued to fight for him.
One of the rescuers states in the video below: "We're gonna do everything we can to save this little boy." And he means it! They spare nothing to get Stuart healthy.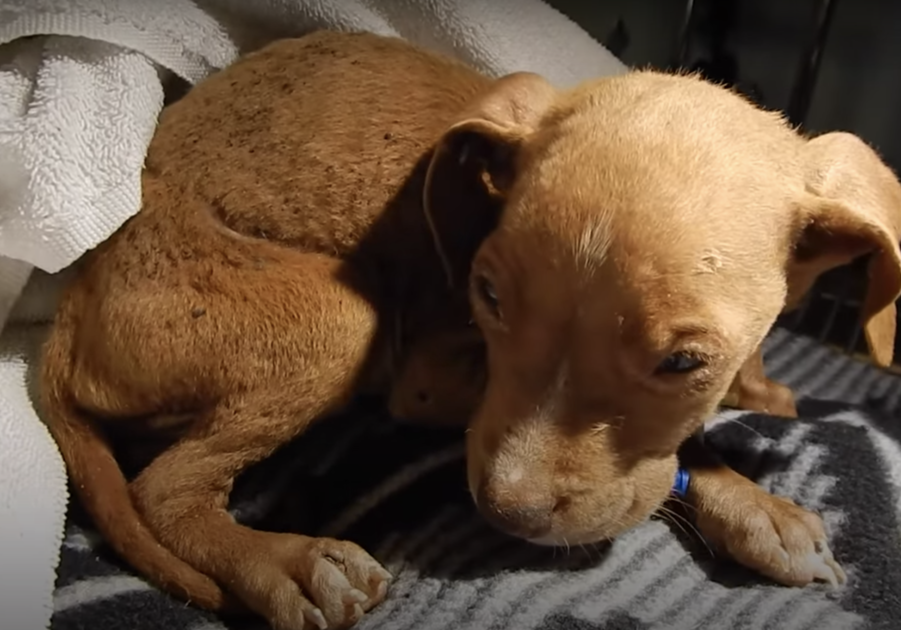 Source: The Dodo/Youtube
Miraculously, within five days, Stuart came a long way. That is when a woman, named Susan, stepped up to foster him.
Stuart was happy to be in Susan's home but he was still struggling. She explains in the video that the little guy was quite lethargic and slept a lot.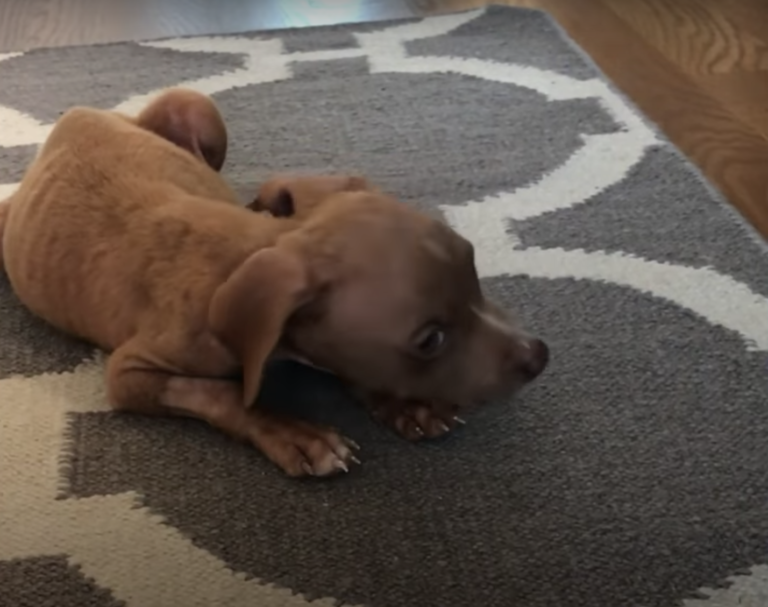 Source: The Dodo/Youtube
Susan says five days after she brought Stuart home, he began to act like a puppy because he felt so much better. It was quite the sight to see– and a victory in Stuart's journey.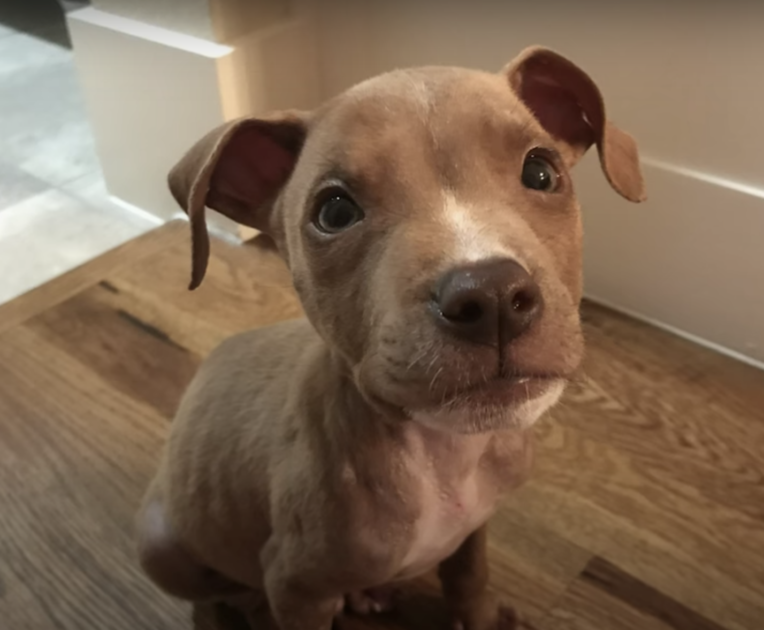 Source: The Dodo/Youtube
Susan's brother Shane came over to meet Stuart. The two hit it off immediately. Stuart climbed up onto the couch as Shane was resting and he just laid his head on his chest.
Shane said right then and there that he wanted to adopt Stuart. It was clearly meant to be!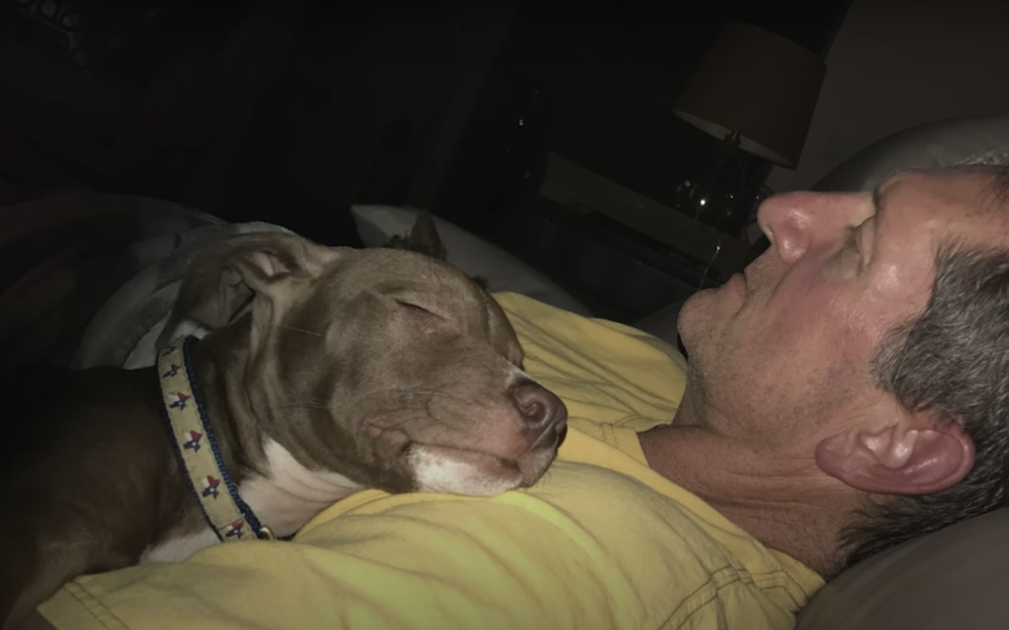 Source: The Dodo/Youtube
The tiny dog clinging to life now has a forever home. This once "Chihuahua" grew fast, and healthy, into the most beautiful Pit Bull. We won't spoil it.
You have to see his transformation for yourself in the video. Let's just say he looks nothing like the struggling tiny puppy fr0m before!
Shane, his new dad, joyfully takes the deserving dog everywhere he goes. Austin is dog-friendly so it's easy for Stuart to join Shane pretty much everywhere.
They go on daily adventures together! Stuart also has a favorite spot Dad takes him to where he truly shines.
Just wait until you watch the video and see it for yourself. We can't stop smiling!
Stuart is a big healthy boy now. You have to see his transformation. It'll give you all the feels.
Thank you Dallas RRR for saving his life. Thank you, Susan and Shane! You are all heroes!
Please 'SHARE' to pass on this story to a friend or family member