David Loop was on his way to work when he saw a white dog lying in the middle of the road. At first he thought the dog was dead, but he decided to turn around anyway and move her body from the road.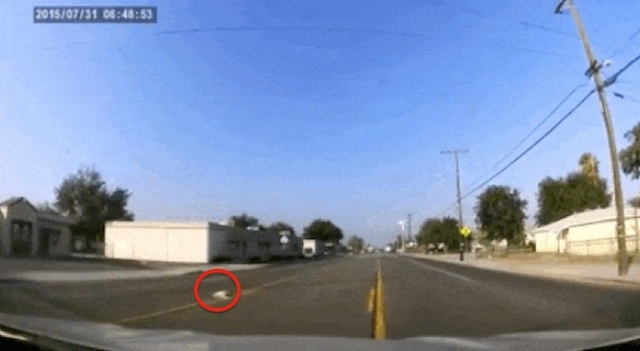 David Loop's Dashcam reveals Miracle lifeless on the road.
He said a silent prayer for the pup and was about to go when he saw her move. "I was about to leave and I saw her eyes blink. So I ran back to my car and grabbed a litter pan and put her in it and rushed her to my vet," Loop wrote on his Facebook page.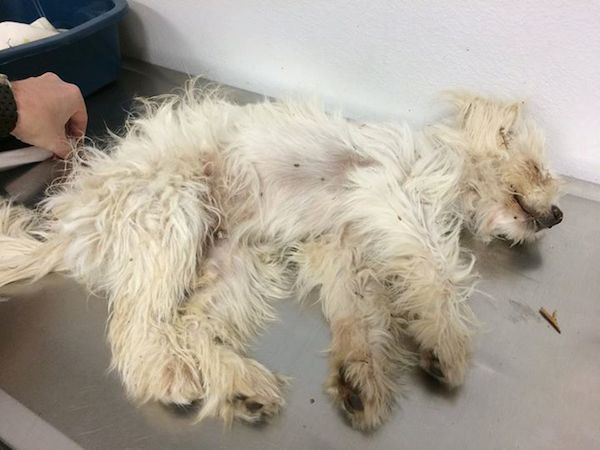 Photo credit: Facebook / A Dog Named Miracle
The little white dog was suffering from severe internal injuries and had a broken femur and pelvis. Vets said that if he had not brought her in when he did she would have died that day on the street. The Maltese may have also lost her sight permanently from the brain swelling. She was also covered with ticks from head to toe.
David felt an immediate connection to the dog, and named her "Miracle". "She started whining and my heart melted, literally melted in my chest," he wrote.
I want to share something with you all. Saturday when I went to visit Miracle The vet told me that she did not seem to be making improvements, she told me to be prepared for the worst, and to make plans to decide what I might want to do, now some of you might remember the little prayer that I posted Saturday night. "Dear Lord, please hear my prayer, there is a little angel in your care, and although we've only met, my heart has already fallen for her precious soul, I don't want you to take her from me yet, but if it's time for her to go, please give me the strength and wisdom to know. Thank you Heavenly Father for putting this miracle in my path in Jesus's name amen"I went to church on Sunday and I was preparing myself for the decision.One of my friends from church saw me sitting there and was concerned and asked me " David, are you all right"She must've seen the troubled expression on my face,I choked down a tear and I responded to her, yes I am fine… in my mind I had already made the decision that when I went to visit miracle later that day if she had not made any improvements I was going to have to put her down.The video I have posted here was taken on Sunday when I went to visit her!Now I know that some of my friends are not believers and that is okay, it is my belief that you do not have to be a good Christian to be a good person but you do have to be a good person to be a good Christian.I am human and sometimes I stumble, A week before I found Miracle, I told my wife that I was struggling with my faith, I told her I was wondering why do I pray most of my prayers seem to go unanswered, I was suffering from emotional fatigue listening to the news stories of all the children that suffer, are killed and molested, I was tired of hearing of the big game hunters taking the lives of precious animals and all the evil in the world, so yes I was struggling with my faith. Well now I believe that Miracle was put in my path as much for me and my savior as it was for hers.It was a terrible thing that Cecil the lion was killed but hopefully his death was not in vain and changes will be made because of all the notoriety behind his death.I found it a bit ironic that when the news channel 7 aired the video of Miracle the very next story was of Cecil the lion and his killer, what a contrast… Polar opposites of humanity, myself and others fighting daily and paying big money to save the lives of animals while others pay big money for their "Trophies"For some of you the story of Miracle is more than that, I hope that she has touched your heart like she has mine.And I hope that if you have struggled or lost your faith that perhaps it can now be restored.I can only hope that these events will bring us all together and remember…Be kind… ❤️Love People… ❤️And Animals Too… ❤️

Posted by David Loop on Thursday, August 6, 2015
She underwent surgery to repair her broken bones and began to be more alert.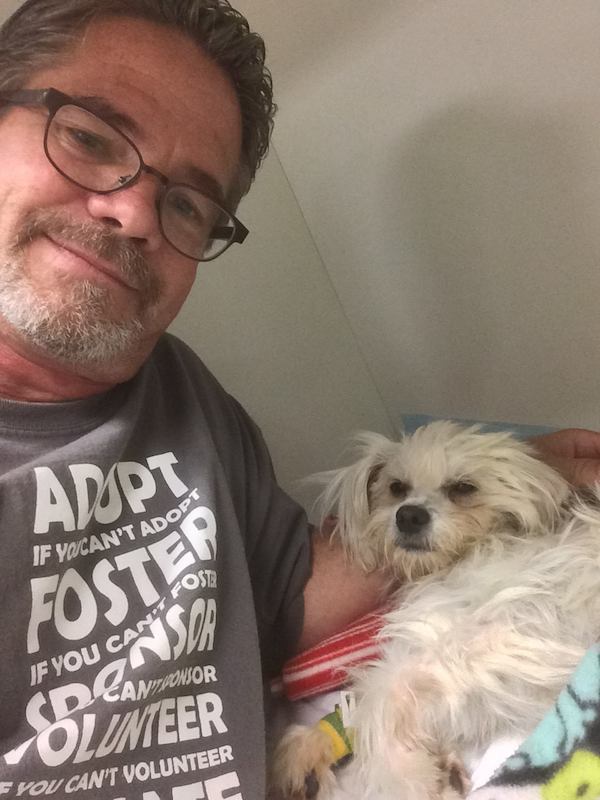 Photo credit: Facebook / A Dog Named Miracle
David began a fundraising page to help pay her medical bills and to give her the best chance possible. Although she is not not yet eating and drinking on her own, hopefully she will pull through.
As of August 13, Miracle is still in hospital after a set back. But she's a real fighter and over the past few days has made an "unbelievable improvement".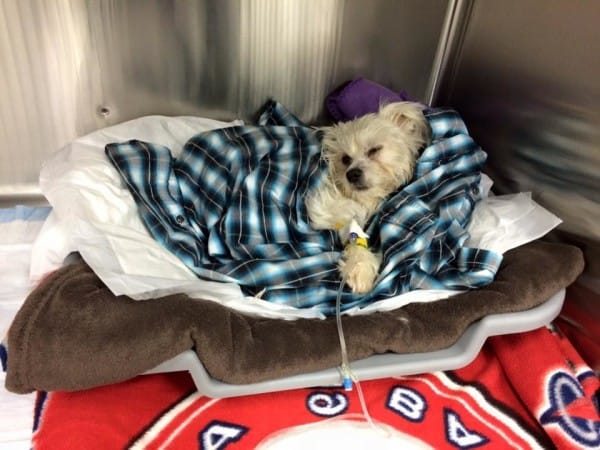 Photo credit: Facebook / A Dog Named Miracle
They are continuing to monitor her and will be doing an abdominal ultrasound soon to see what might be keeping her from eating, but David said he's "Devoted to giving Miracle every chance she has at beating this and providing her with the best care possible."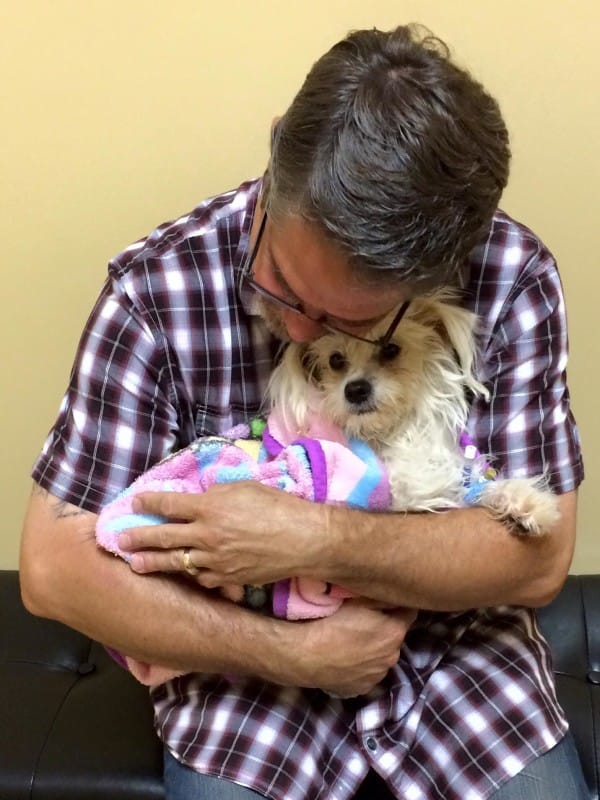 Photo credit: Facebook / A Dog Named Miracle
David's generosity and love in helping Miracle is a reminder to be kind and in David's own words, "Love people and animals too."
Miracle's JourneyThe complete video.Be Kind… ❤️Love People… ❤️ And Animals Too… ❤️ Miracles Do Happen… ❤️Spay & Neuter Your Pets…❤️

Posted by Miracles Journey on Friday, July 21, 2017
Share this heartwarming story with your family and friends.