We all love our dogs very much. And if we had the funds, we'd spoil them with the most lavish toys and play areas we could find.
Aaron Franks really loves his dog.
So much so that he spent two years building the perfect doggy play palace for them. Franks is a dog dad to four happy pups and has been dreaming up a way to create the perfect play space for his pit bull mixes Tessa, 10, Bruno, 9, Coupe, 5, and Mia, 4 for years.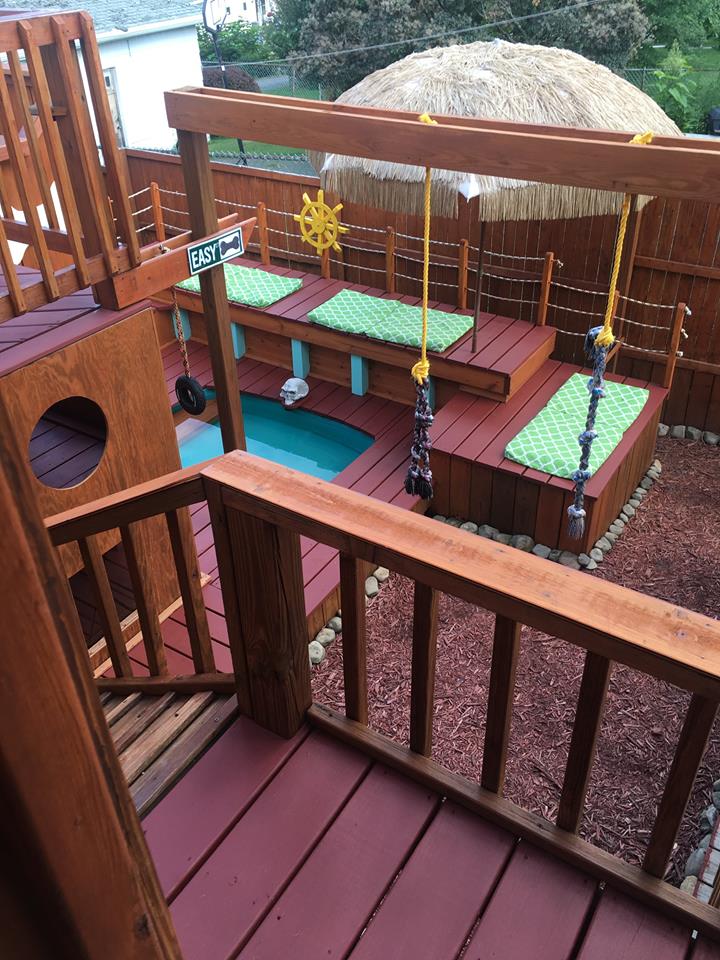 Source: Aaron Franks
"Well, it's finally done. It took me 2 years to build, but well worth it. I like to say thank you to my wife for being patient and understanding, plus she gave me the 500 for the paint so I could finish painting it. Haha, love u babe. Our dogs are apart of our family and our dog house almost completes our home that we've been working on for 10 years," Franks wrote on Facebook.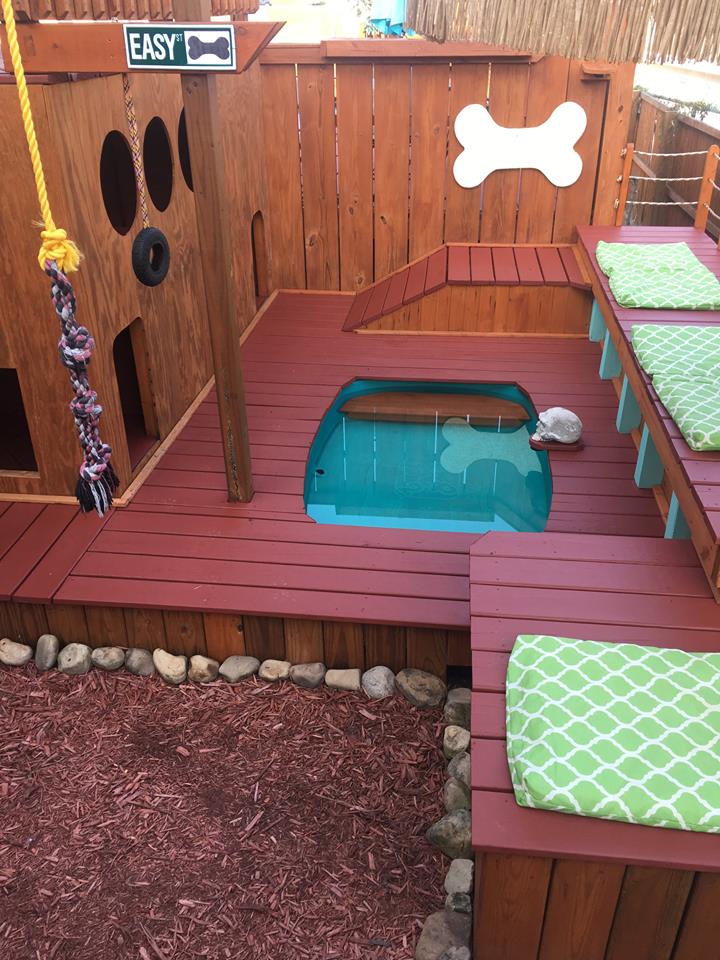 Source: Aaron Franks
But this is a lot more than just a dog house. It's basically a doggy mansion.
I mean, this thing has several stories.
It's pretty incredible. The three-story play mansion has three separate entrances, three swings, an in-ground pool, an indoor staircase, ramp, a fire hydrant, a pirate wheel, and three rabbit escape holes.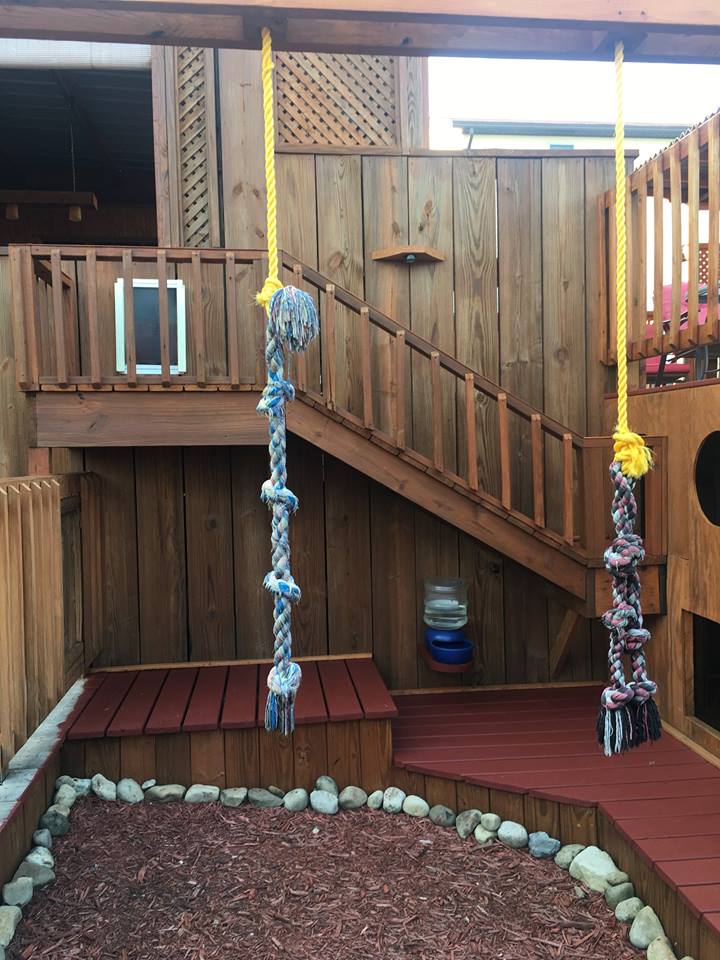 Source: Aaron Franks
The doggy play kingdom has electricity and running water, as well as two security cameras so Franks can make sure his doggos are safe and playing nice.
The dogs have access to food and water and a mulched area where they can go potty.
And this place has plenty of spots for them to lay out and get some sun. There's also something called a boom-boom room and we're not quite sure what that is.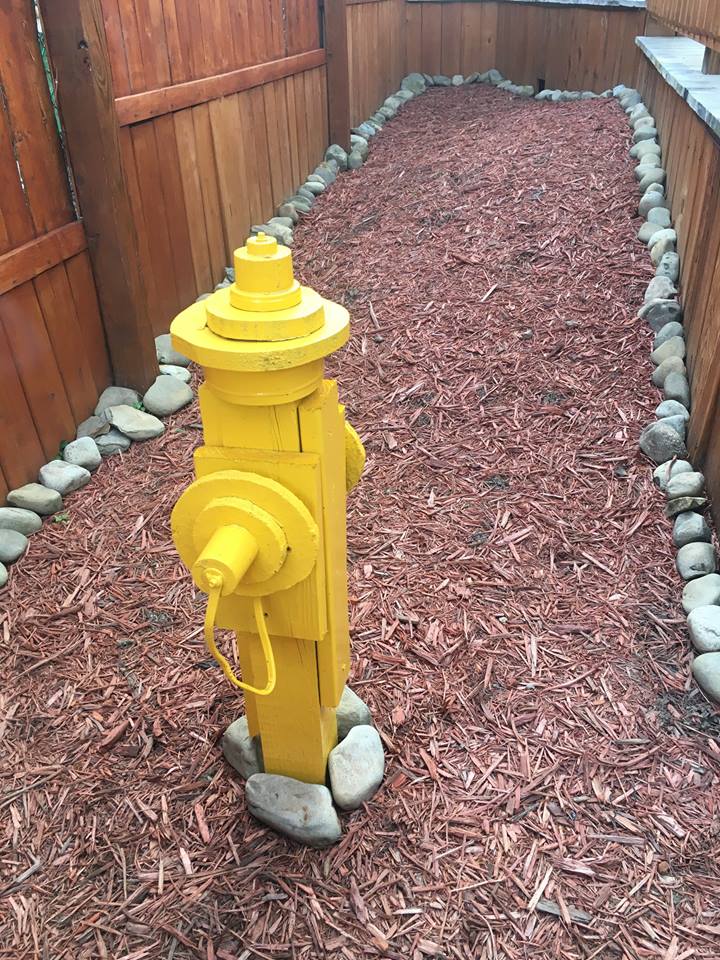 Source: Aaron Franks
"My kids want me to put a flatscreen out there so they can watch animal planet but I don't know, that might be too much," Franks said in his Facebook post.
Franks said he's owned dogs all his life and always wanted to build something spectacular for them.
"Being a homeowner now for 10 years, I figured I would just go for it," he said.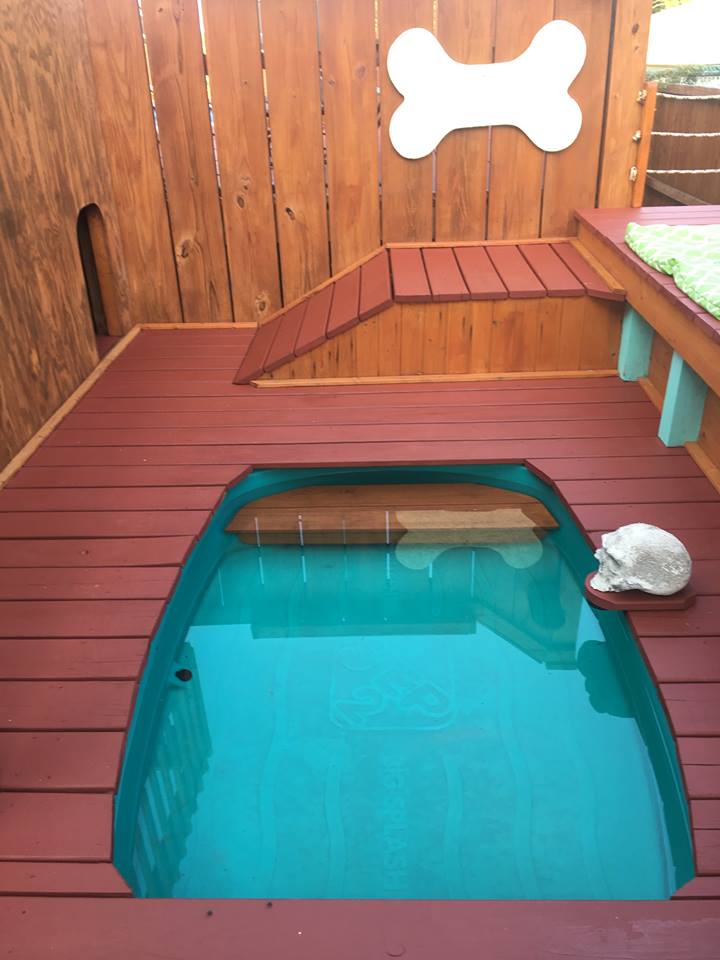 Source: Aaron Franks
Franks posted a series of photos of his creation on Facebook which ended up going viral with more than 225,000 shares, 229,000 comments, and 237,000 likes.
He was pretty shocked by how much attention his post ended up getting on Facebook.
"The viral thing is pretty weird. I'm new to Facebook, started in March. My memes never got more than 10 likes, never a comment. Then one day, I figured I'd post pics of my dog house, then BOOM!" he said.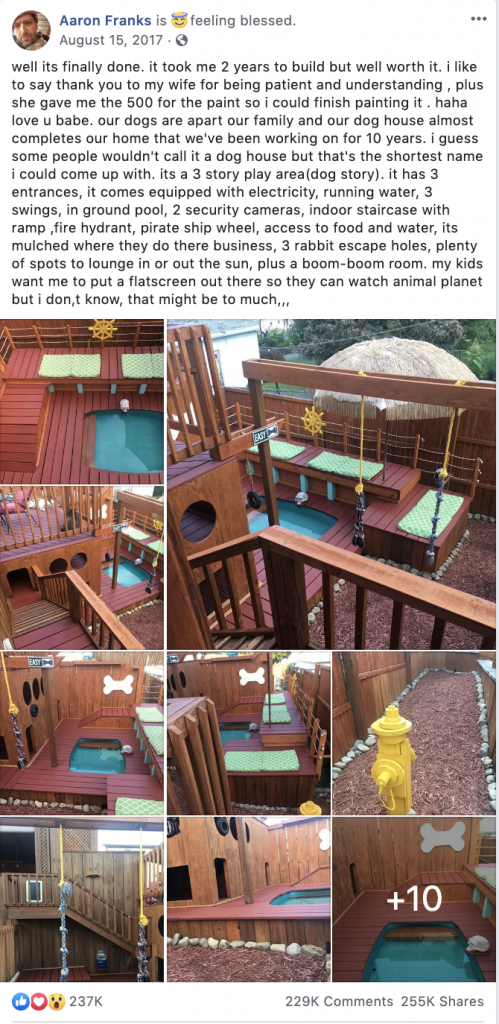 Source: Aaron Franks
"I'm just shocked by how people are really emotional about it. People from all around the world thanking me, [saying] that I inspired them to do well in school and in life and [to achieve their] goals. People from other countries calling me for measurements – how cool is that? I wish I could do more for some of these people, and I can't even keep up with these messages."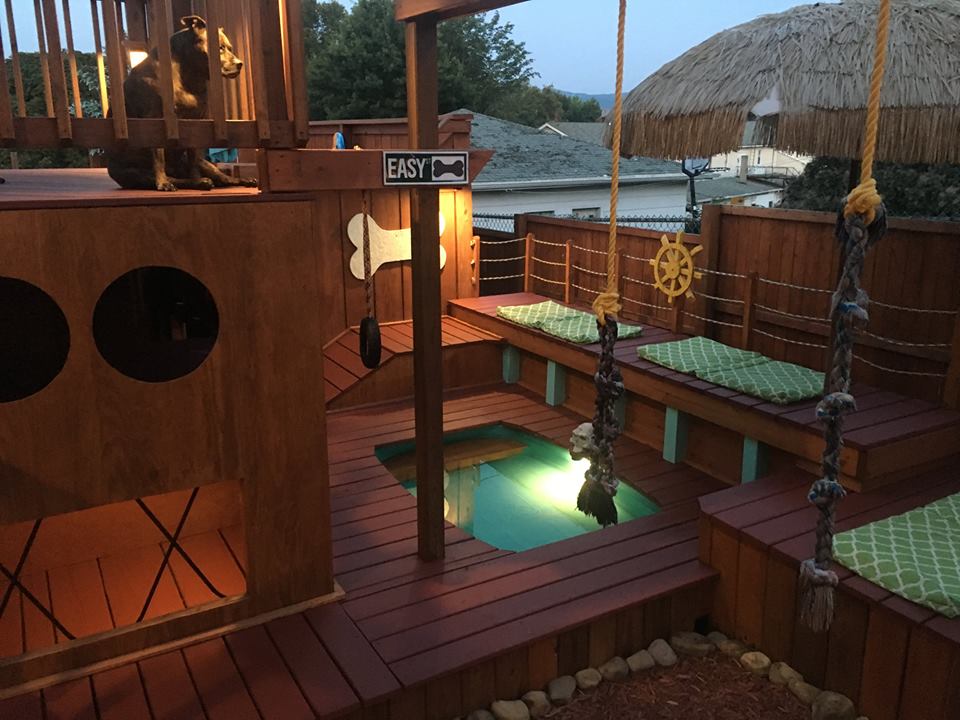 Source: Aaron Franks
Franks said his dogs are more than deserving of the time and labor he put into creating this doggy playground for them.
"The love that comes from their hearts is real and people take that for granted by not allowing their dog to be apart of there family," he said. "I just wanted to show them I love them by doing [it]."
You can check out Franks' original post below.
Please SHARE this with your friends and family.