As dogs get old, their bones begin to weaken and their mobility begins to suffer. Like this dog in Boulder, Colorado.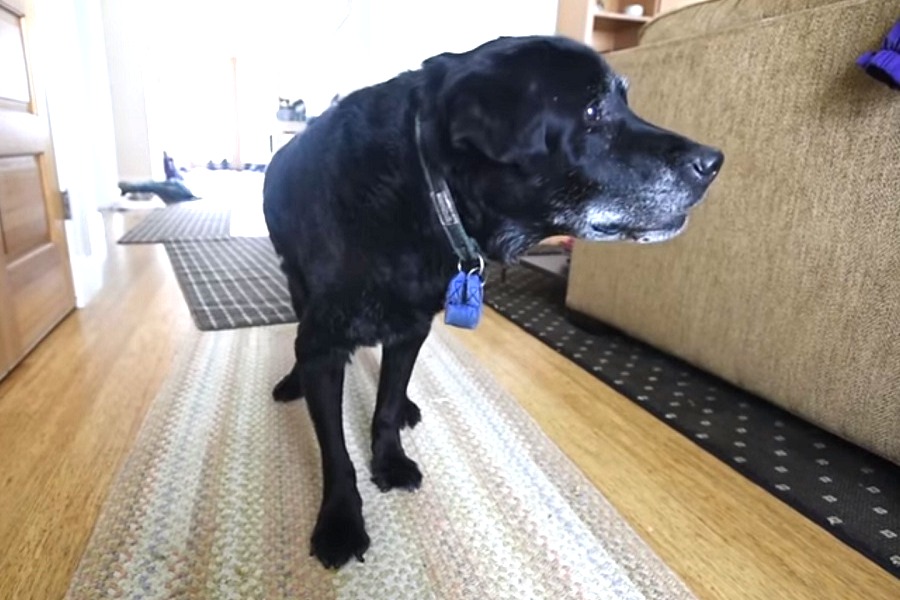 YouTube/DailyCamera Photo
Tashi is a black Labrador Retriever who lives with his mom, Karen Dimetrosky. Tashi is 14 years old, and due to his old age, he struggles to get around, especially climbing up and down the stairs. But that doesn't stop him from wanting to greet the mailman every day.
Since Tashi couldn't climb up and down the stairs by himself, Karen would carry him up and down the stairs every day. This began to take its toll on Karen's back.
Jeff Kramer, the mailman whom Tashi loves to greet, watched them struggle every day. He decided he had to offer his help.
Jeff had built a ramp for his own senior dog, Odie, and decided that since Odie had passed, he would offer the ramp to Karen's family. But as Karen's daughter puts it, Karen and her husband are not the handiest people around, and they couldn't install the ramp by themselves.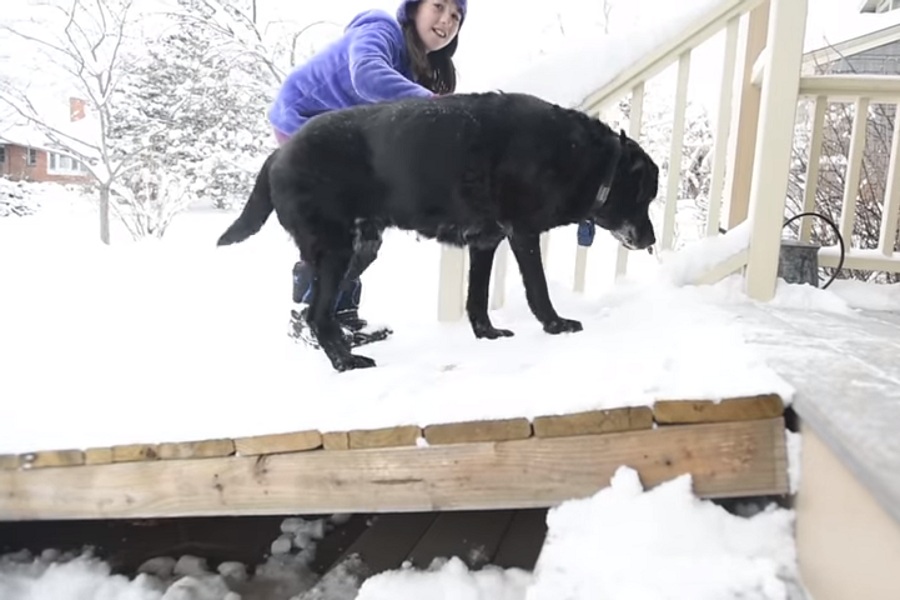 YouTube/DailyCamera Photo
So Jeff, being the animal lover that he is, decided to surprise them and installed the ramp on one of his days off. This man sure has a heart of gold!
Now Tashi can greet Jeff by himself, and you can see how happy this makes Jeff! Click the video below to see their amazing love for each other!
Please 'SHARE' to pass on this story to a friend or family member