Stephen McIntosh was waiting in his car as a rainstorm flooded the streets of Belfast in Northern Ireland.
While there was low visibility due to the heavy rains, Stephen was able to witness one of the most heartwarming acts of kindness on the streets!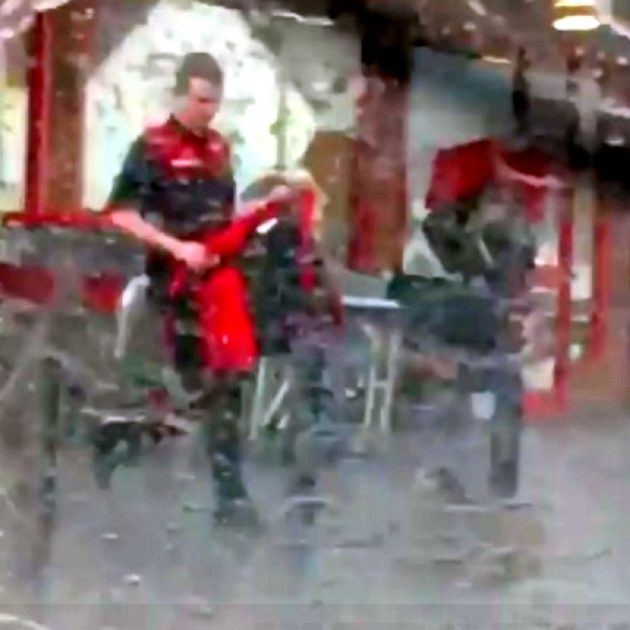 Source: Stephen McIntosh/Facebook
Stephen saw a teen rushing out of a local food joint. He had a jacket in his hand, which he used to shelter a helpless dog completely drenched in the rain.
Stephen realized that the dog's owner had irresponsibly left him tied to a post in the pouring rain. The poor dog was shivering uncontrollably, but the teen's jacket protected him from the freezing raindrops.
Stephen later shared this video on social media, where it was met with a huge response from the applauding public. People soon discovered that the teen in the video is Luke Carlin, who works at the "Iceland" store.
Luke was pleasantly surprised when he saw the viral video. He further explained that one of his co-workers, Lauren McCarten, later helped in rescuing the dog from the rain!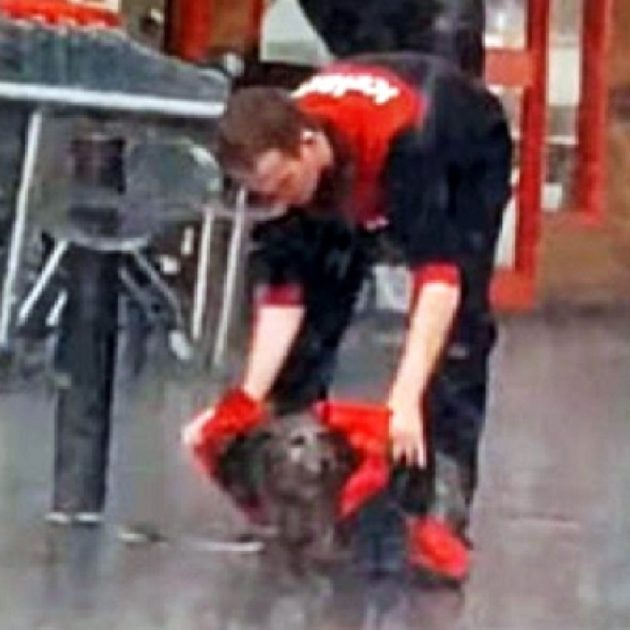 Source: Stephen McIntosh/Facebook
Luke and Lauren's kind gesture was proudly recognized by their employers. The food store gifted the pair "customer service awards and vouchers" for sheltering the suffering dog!
Let's raise our voices against people tying their dogs in the rain or snow!
Click the video below to watch Luke's selfless gesture as he tries to protect the tied-up, drenched dog!
Please 'SHARE' to pass on this story to a friend or family member
https://www.facebook.com/stephen.mcintosh.77/videos/2234638629884233/