Crufts is the world's largest dog show competition and it gives talented dogs and trainers a big platform to showcase their skills. In this video, we see an impressively choreographed dance routine in the freestyle music dancing competition, which mesmerized the crowd!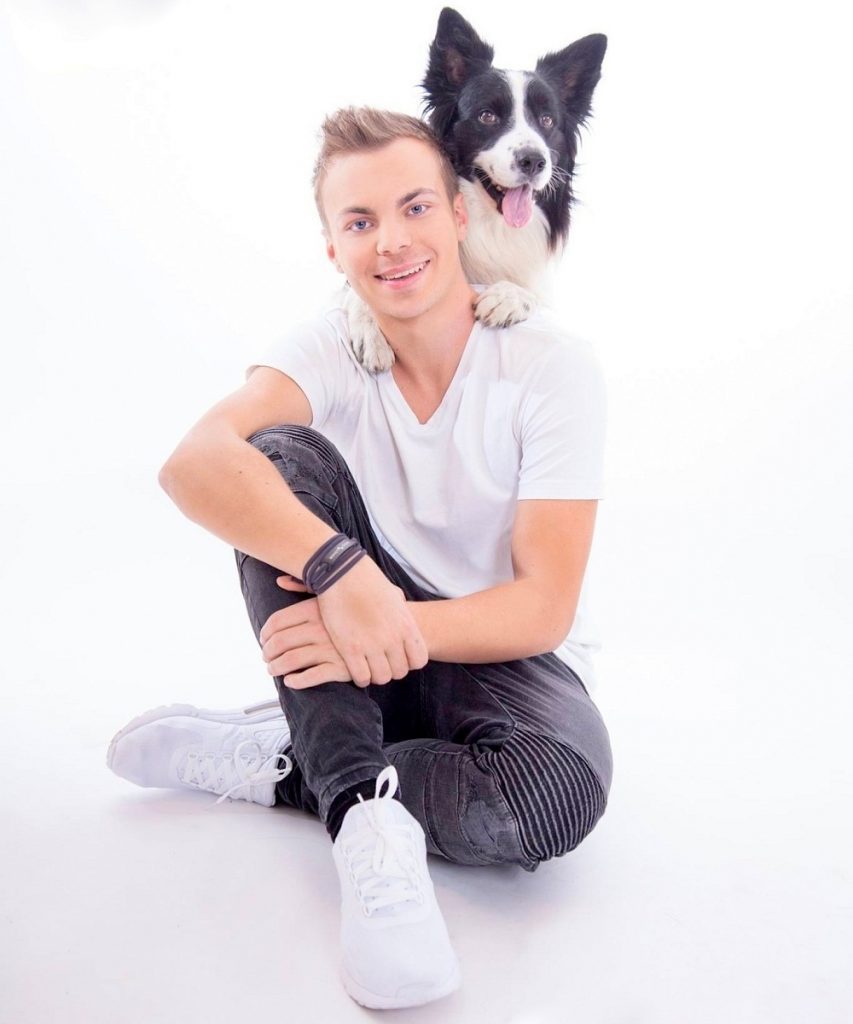 Facebook/Lukas Pratschker und Falco
The video features a dog trainer named Lukas Pratschker from Vienna, and his faithful Border Collie named Falco. For their performance, they wanted to go for a cowboy themed country dance routine.
As this pair begin their duet, we can instantly see how talented Falco is! He is extraordinarily coordinated, as he follows his trainer's cues without losing focus. The complicated routine has a lot of fun dance moves, executed to perfection by Lukas and Falco.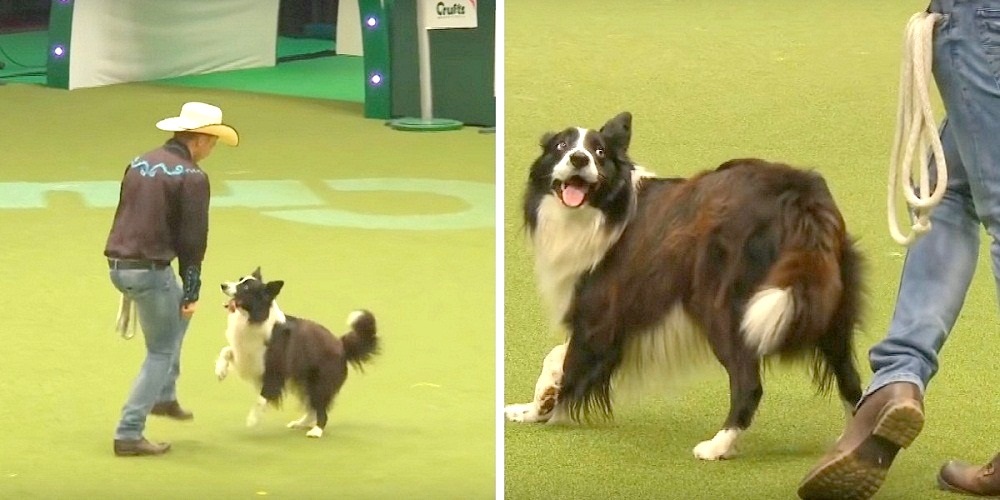 YouTube/Crufts
Some of the choreography even involves Falco tapping away on his own, without looking at Lukas! Towards the end of the routine, Lukas and Falco perform the most unbelievable tricks with the help of a lasso!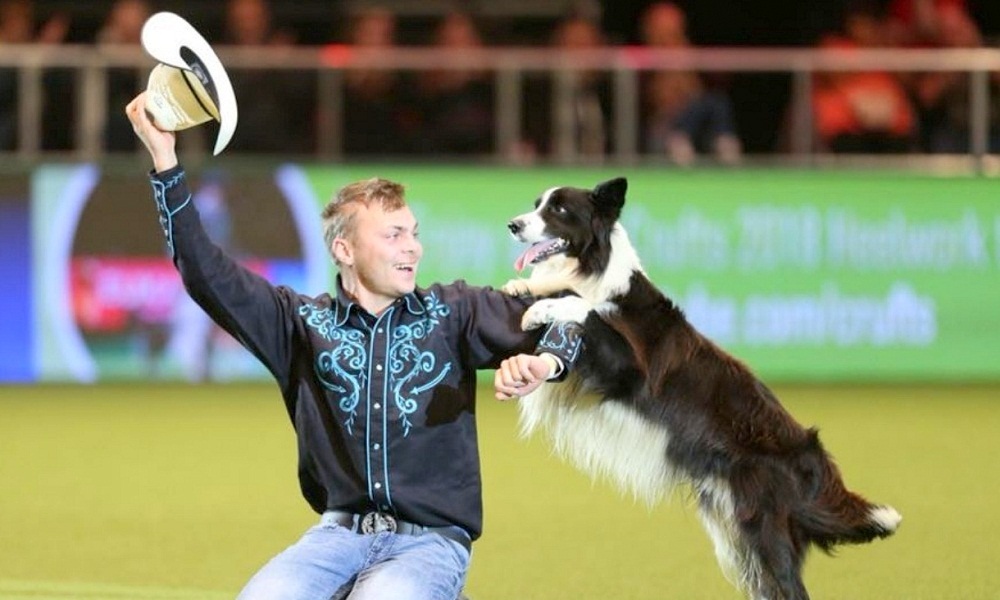 Facebook/Lukas Pratschker und Falco
The crowd erupts in applause as the duo finish the routine with a final bow. Falco wags his tail and looks so happy, as his eyes light up at the cheering audience. We had so much fun watching this one!
Check out the video below to watch this breathtaking dance routine by Lukas and Falco!
Please 'SHARE' to pass on this story to a friend or family member