Many dogs love to unleash their inner puppy and play in the snow. Some dogs love to run in the powdery white stuff and then there are dogs like Layla.
The adorable mutt was out on a snowy day with her mom. Together, they enjoyed some outdoor fun with Layla's very chewed-up frisbee.
Before long, however, Layla noticed someone with a sled, and she was mesmerized.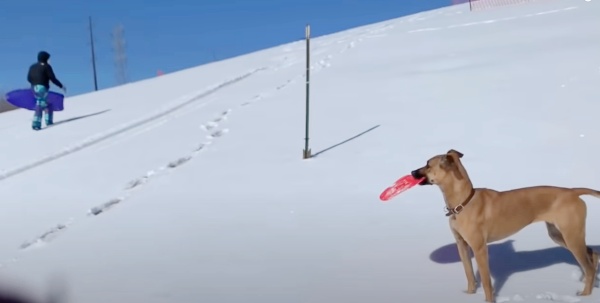 Source: Rumble Viral/YouTube
"Go sledding," her owner says off-camera, but Layla is too busy running with the frisbee in her mouth. She is curious, however, when she peeks at the sledder, and she stops dead in her tracks.
There is something very interesting to Layla, as the sledder has captured her attention. The more she stares at the sledders, the more she decides she has to give it a try.
All of a sudden, Layla puts her frisbee on the snowy ground, places her front paws on top of it, and mocks the movements of the sledder!
She is determined, fierce, and invests her own canine way of sledding down the hill! This is one smart doggo who is able to think on her feet and put her ideas into action right away.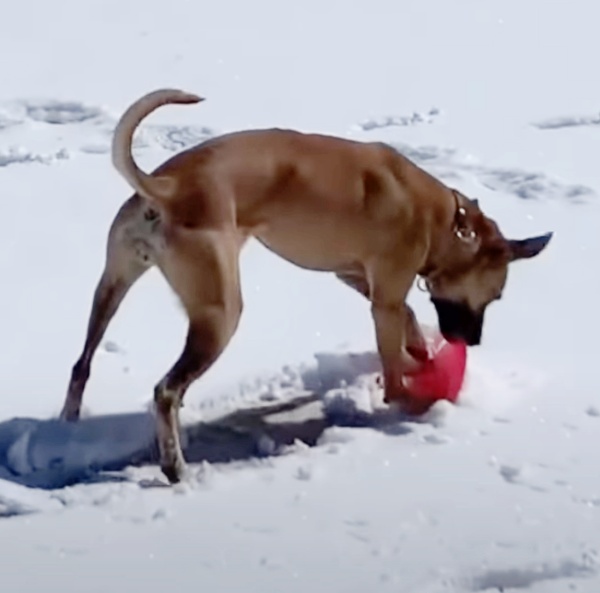 Source: Rumble Viral/YouTube
We give this sweetheart four paws up for ingenuity and technique. Press play on the video below to see Layla in action.
Please SHARE to pass on this story to a friend or family member