An Ohio woman is grieving after having to euthanize her beloved dog after she took her to a pet groomer in Butler County.
When Tina Brady dropped her 13-year-old Yorkshire Terrier, Lacey, off at a groomer, she never imagined that it would become her worst nightmare.
Brady usually used her own groomer, but they were shut down due to COVID-19. So she ended up using 51-year-old Andra Edison, a local dog groomer.
Once Lacey was home after the grooming session, she was whimpering, falling over and unable to walk while holding her head towards the ground.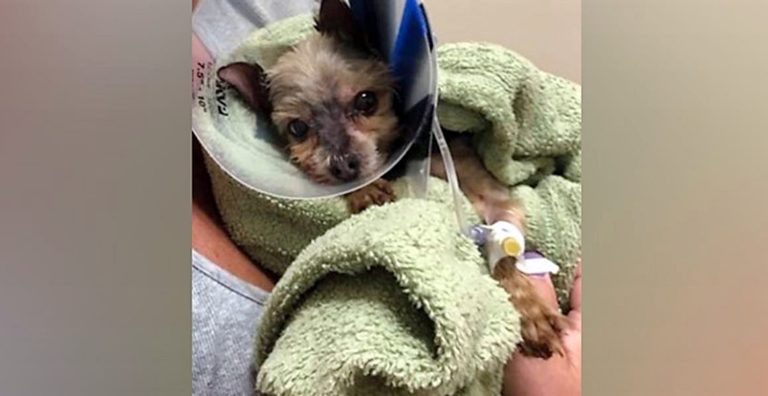 Butler County Sheriff's Office via Fox 19
Brady rushed Lacey to MetVet, where she discovered that Lacey had suffered blunt force trauma to the head and bruising around her neck and shoulders. She also had seven broken ribs, which caused lung contusions.
Sadly, her injuries were so bad that euthanasia was the best option, and Brady agreed to make the very difficult decision to put her to sleep.
The Butler County Sheriff's Office immediately opened an investigation and eventually determined that Edison used all of her body weight to hold down four-pound Lacey on the metal grooming table, which ultimately broke her ribs.
Edison has since been charged with cruelty to a companion animal.
H/T to Fox 19.
Please 'SHARE' to pass on this story to a friend or family member