Damian Aspinall is an English entrepreneur and conservationist who has dedicated his life to raising and releasing zoo-bred lowland gorillas back into the wild.
In this video, we see his extraordinary friendship with a gorilla named Kwibi. This beautiful gorilla was just a baby when Damian began raising him.
After caring for Kwibi for 5 years, Damian released him into the African wilderness.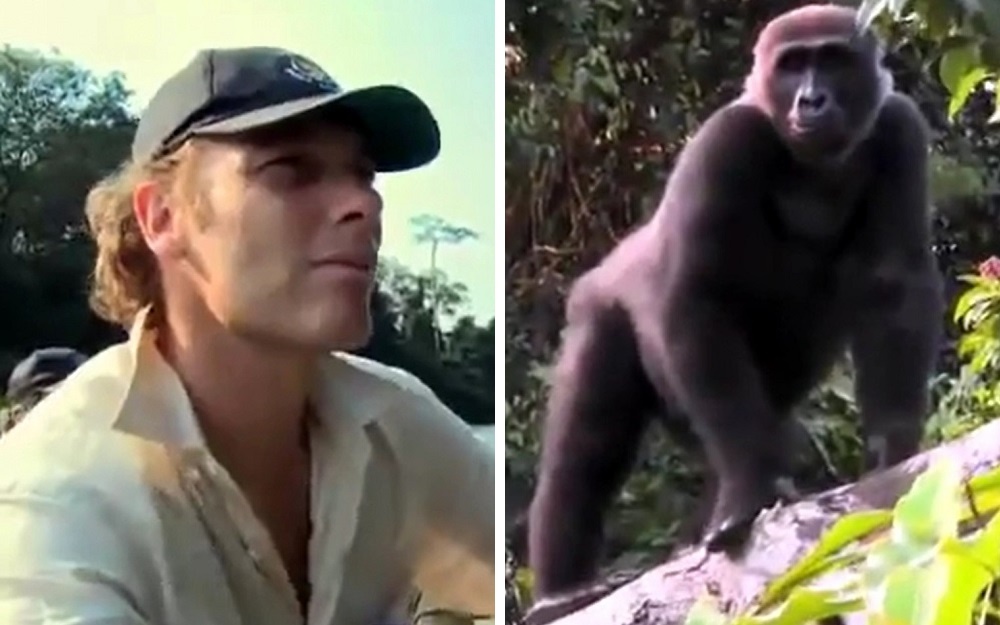 Source: AquaVitaFilms/YouTube
In this video, Damian goes looking for Kwibi 5 years after his release. We see him yearning to meet his gorilla buddy, but he also wonders if Kwibi would actually recognize him.
But he was worried for nothing – as Kwibi spots him from afar the moment he enters the gorilla habitat!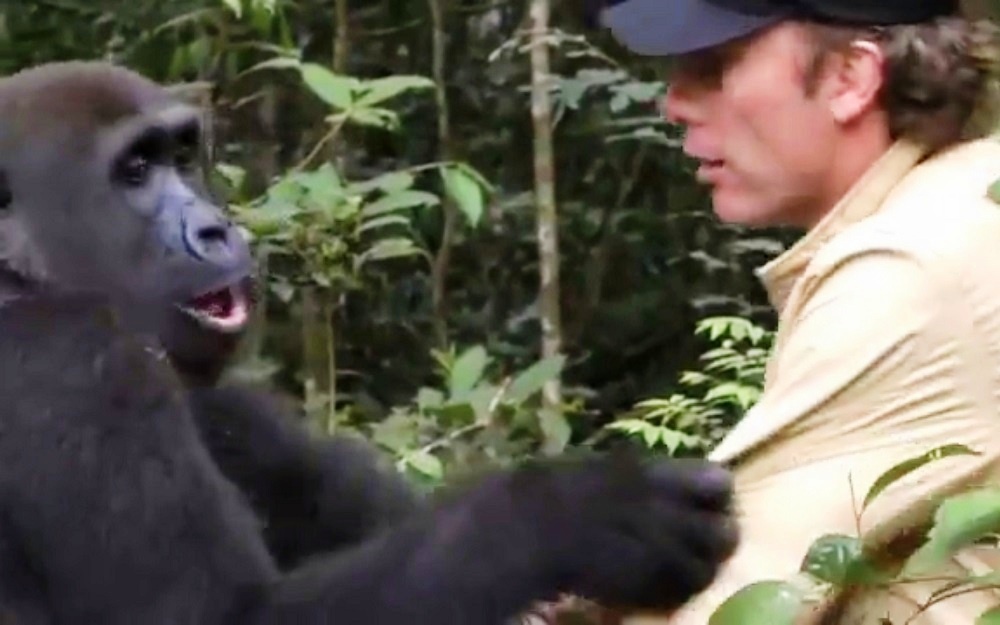 Source: AquaVitaFilms/YouTube
Kwibi's eyes widen in shock as he processes the sight of Damian in the forest! He leaps out to him and the pair immediately locks each other in a tight embrace!
Kwibi is so happy that he clings on to Damian's shirt and refuses to let go of him for the rest of the day.
He even brings his wife and kids, and introduces them to the wonderful human who raised him!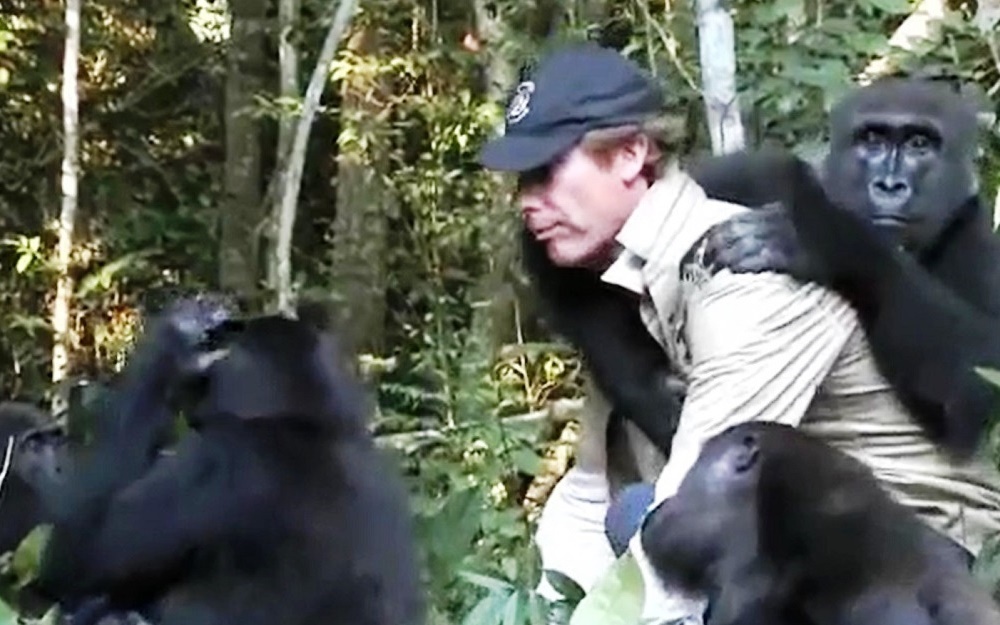 Source: AquaVitaFilms/YouTube
"He looked in my eyes with such intensity and such love. We just sat there together sort of drunk on each other.
He embraced me like a long lost friend, and it was just beautiful!" – said Damian. Kwibi even brought over his family to meet Damian! How adorable!
Damian runs 2 animal parks where he breeds and nurtures several endangered gorillas. He hopes to repopulate the wild with these special primates, and also works to conserve a few other vulnerable species. We wish him good luck!
Click the video below to watch Damian's greatly heartwarming reunion with Kwibi after 5 years!
Please 'SHARE' to pass on this story to a friend or family member