The saying goes, "let sleeping dogs lie," but what if the sleeping dog wants to wake up from a catnap with three adorable kittens?! You read that right: Three kittens cuddled up for an afternoon snooze with an adorable puppy. What happened when the puppy wanted to wake up but the kittens wanted to sleep is too cute for words.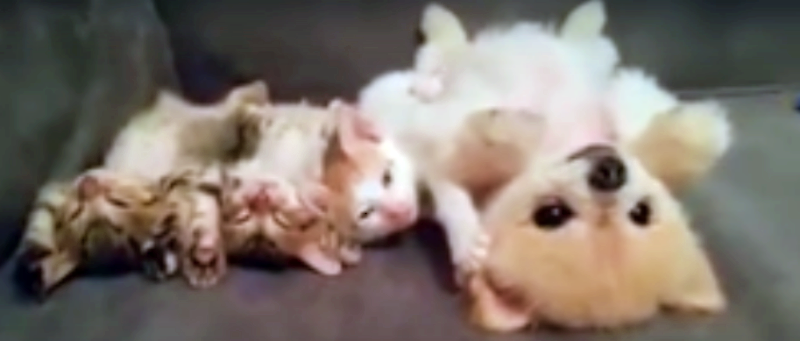 The age-old question of, "Can dogs and cats get along" is answered with these four furry friends. The puppy is chilling out by having a soothing nap with his feline pals.  The time comes for the puppy to wake up, but he soon realizes the kittens are not ready to rise and shine.
Proving that puppies and kittens can be besties, when it's time to wake up, check out what the puppy did.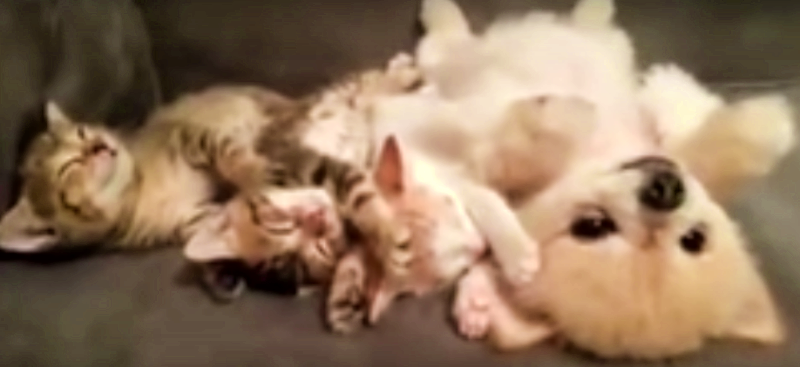 To keep the peace and share the love, this puppy would rather wait for the kittens to join him in waking up rather than disturb them. Imagine if the world was as happy and thoughtful as these four buddies.
Take a short break from your day and check out this adorable puppy and his kitten friends in the video below. We all can learn a lesson of caring and kindness from this fab foursome!
Please 'SHARE' to pass on this story to a friend or family member