19-year-old Kelvin Colon from Orange County, Florida, shared an intolerable video of animal abuse in the name of "fun". In this video shared on Snapchat, Kelvin is seen grabbing a homeless cat by her tail and flinging the poor creature over the cars and toward the sky.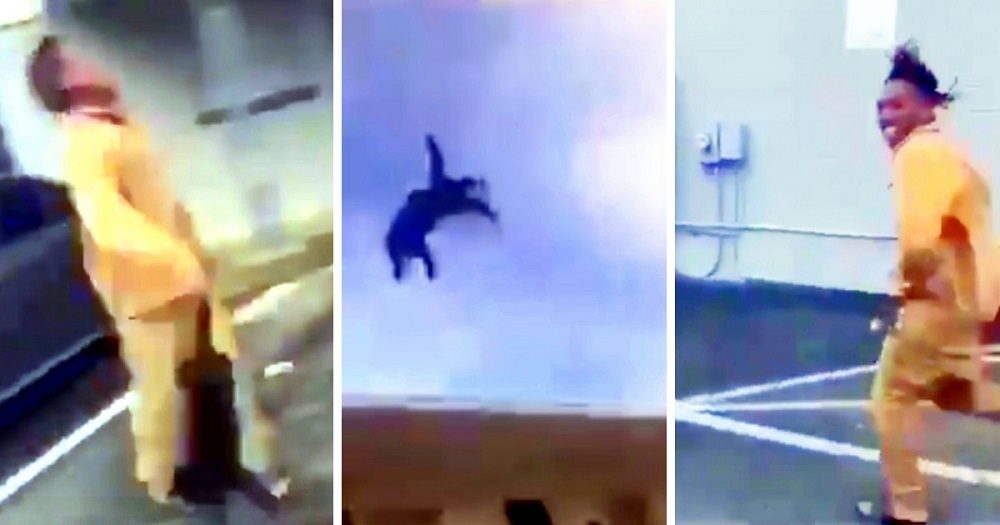 Source: @MashalAlketbi/Twitter
The disturbing video quickly went viral and many citizens and activists demanded authorities to take action. The deputies of Orange County Sheriff's Office have now launched an official animal cruelty investigation into this case.
As the cat was thrown off across several yards worth of parking spaces, the officers were concerned about the feline's injuries. Officers recognized the neighborhood in the video and went there looking for the cat, but could not find her. They are still looking for Kelvin. Spread the word & let's help the cops find him!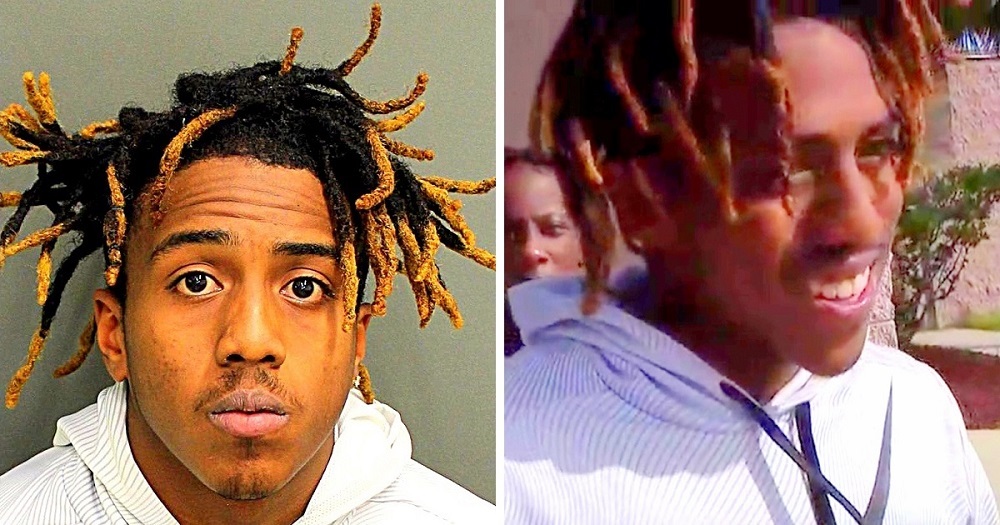 Source: @OrangeCoSheriff/Twitter | Fox 32 Chicago
Update: Cops were able to track Kelvin through the local school that he attended. When the cops arrested him, he "expressed remorse" and defended himself by stating that his intention was to be "funny", and not to hurt the cat. He also claims that the cat is "fine".
Kelvin is charged with felony cruelty to animals, but he has managed to get himself bonded out of jail. He was seen smiling jubilantly on his way out. Let's actively demand strict action so that he doesn't harm another creature again!
Click the video below to watch Kelvin maliciously flinging the poor cat by her tail for fun.
WARNNG: The contents of this video may be disturbing to some viewers.
Please 'SHARE' to pass on this story to a friend or family member
PSA: grabbing a fucking cat by the tail and throwing them is NOT fucking okay, you goddamn degenerate. ❗️❗️❗️EVERYONE HELP FIND THIS FUCKING MAN. ❗️❗️❗️ pic.twitter.com/wbEyiYZk90

— Mash'al (@MashalAlketbi) December 15, 2019