Someone abandoned three puppies and left them to fend for themselves in the brush at a dumping ground in Georgia. But thankfully, Trooper Jordan Ennis and his K-9 partner, Tek, weren't too far away. They ended up driving by and spotting the pups cowering in the briar patch together.
"TFC1 Ennis was in southwest Atlanta yesterday in a known stolen car dumping ground. He was driving in an abandoned subdivision when he saw three puppies that had been dumped in a briar patch."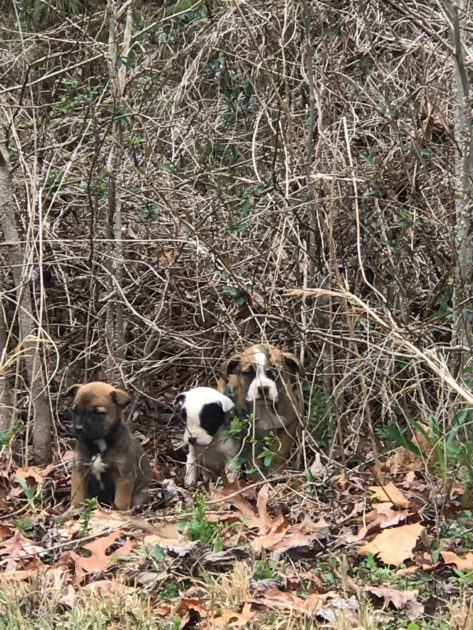 Facebook/Georgia Department of Public Safety
"He knew no one was coming for them, so he and his K-9, Tek, brought the puppies to Headquarters where they were all promptly adopted."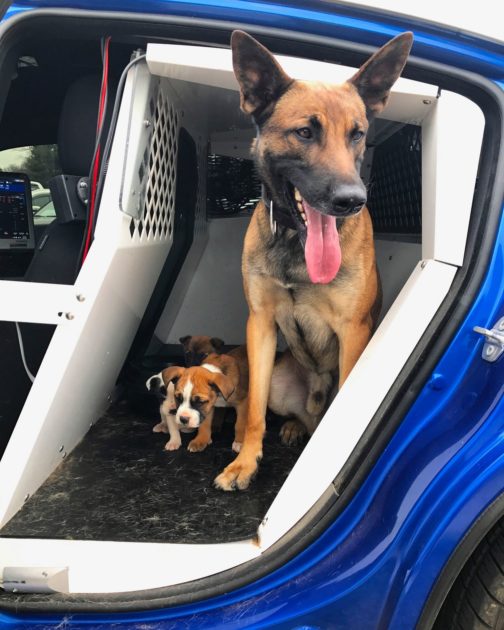 Facebook/Georgia Department of Public Safety
The puppies were loaded up in the cop car, and Tek stayed by their side to comfort them all the way back to the station. He was so happy and super proud of what they accomplished! 🙂
The Georgia Department of Public Safety's Facebook page said, "A Trooper never knows what he may encounter on a shift, but a day with puppies is a good day."
It's so great that all of the puppies found homes right away!
h/t The Dodo
Please 'SHARE' to pass on this story to a friend or family member