Junior the French Bulldog loves going on road trips with his owners, Walter Ledermuller and Emanuele Zaubert.
The adorable dog always looks forward to sitting nestled between his owners in the car, while they listen to their favorite songs.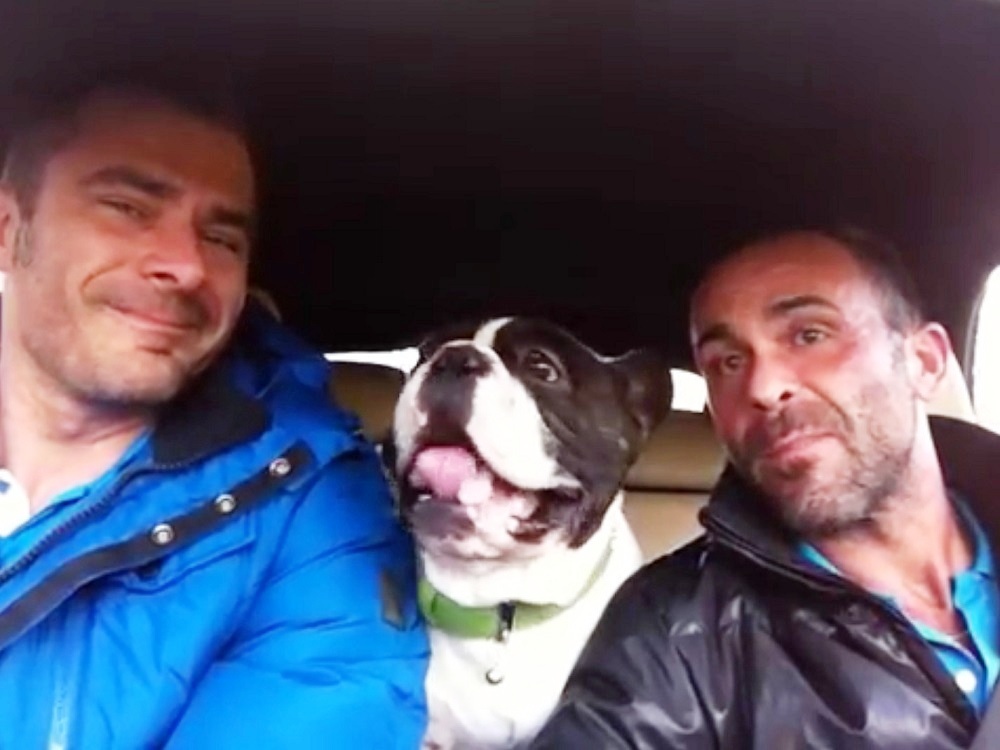 Source: ViralHog/Youtube
In this video, we see the traveling trio listening to Josh Groban's "You Raise Me Up" in the car. Emanuele, who has a wonderful voice, starts singing along to one of his favorite songs.
While Junior is initially shy, he soon loses his inhibitions and chimes in with his own version of the song!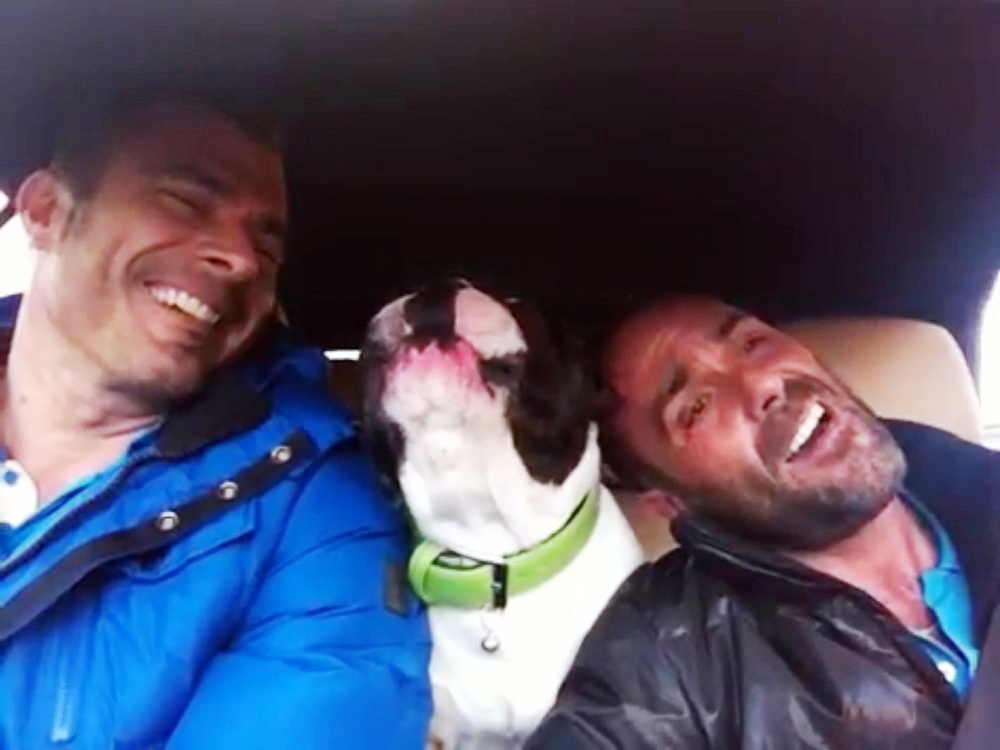 Source: ViralHog/Youtube
Junior starts off with humming along softly to the song. Within seconds, he progresses to belting out the most soulful howls to complement the song.
He alternates between tilting his head back and cuddling with his owners as he raises this inspirational song to another level with his vocals!
Source: ViralHog/Youtube
Over the years, Junior has derived his own taste in music with the help of his owners, and he can match pitch to a wide range of songs.
Don't forget to keep your volumes up as you listen to this phenomenal video. This talented singing Frenchie will certainly "raise you up" with his unforgettable melodies!
Click the video below to watch Junior's heart-touching rendition of "You Raise Me Up"!
Please 'SHARE' to pass on this story to a friend or family member