IMPD East District Bike Patrol Officers responded to a call regarding a possibly aggressive dog inside of a hot car in the area of E. New York St and Gladstone Ave in Indianapolis.
When officers arrived, they found the pup inside a car in a parking lot, with scorching hot temperatures inside.
Related: Police Officer Makes Woman Sit In Hot Car After She Left Her Dog In The Car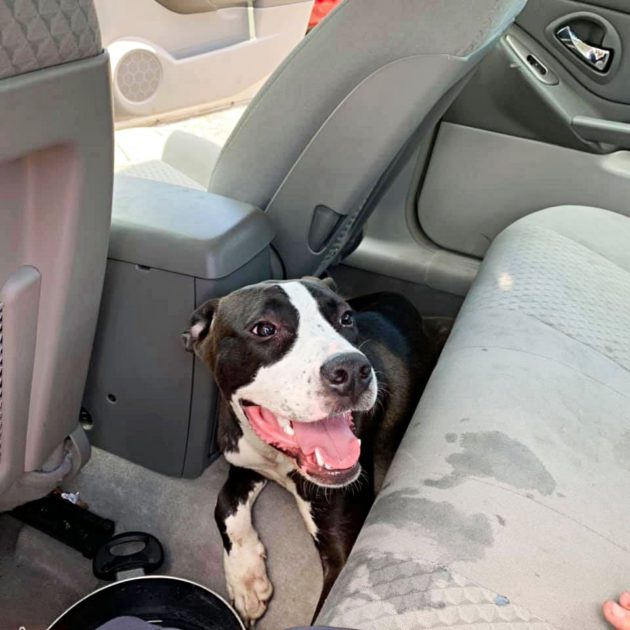 IMPD East District/Facebook
The officers quickly learned that this dog was in no way aggressive, and was just in severe distress from being dehydrated and overheated.
They immediately took the water bottles from their bikes and poured it into a pan that they got from a local business owner so that they could hydrate the poor pup as quickly as possible.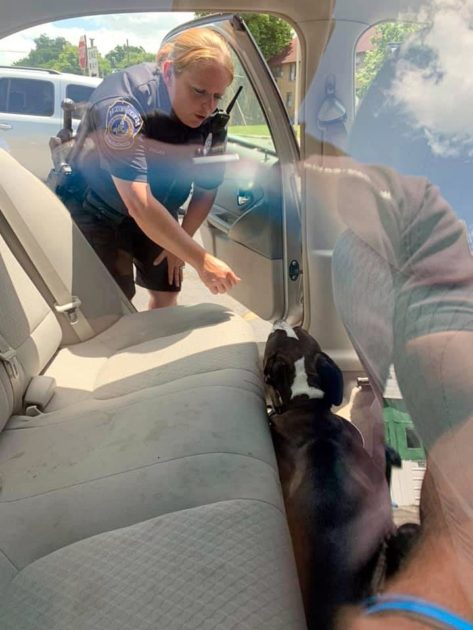 IMPD East District/Facebook
Once the pup drank some water, she allowed officers to pet her and put a leash on her. They then contacted Indianapolis Animal Care Services who took her in and named her Roxie.
After investigating, IMPD discovered that the owner of the car was not the owner of the dog. They believe that she was either abandoned or escaped from home, and somehow ended up in the car.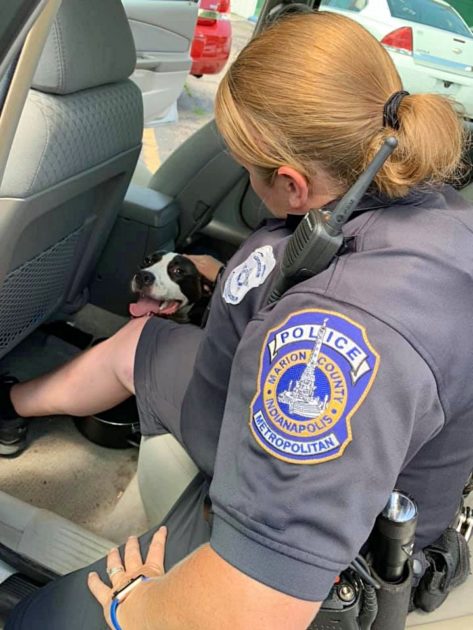 IMPD East District/Facebook
If you have any information on who 'Roxie' belongs to, please contact Animal Care Services at 317-327-1397.
IMPD posted the story on their Facebook page, urging people never to leave dogs in cars during this extreme heat. They also included information on what to do if you come across a dog in a hot car: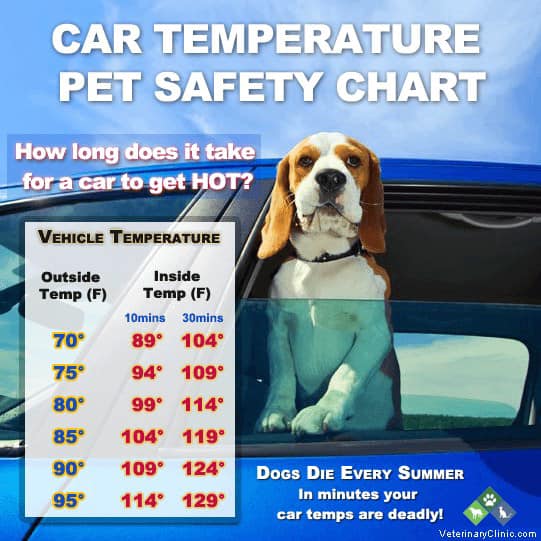 IMPD East District/Facebook
"1. Record the info about the vehicle; 2. Alert management at the business to try to get a hold of the owner; 3. Call the authorities either by 317-327-3811 or 911; 4. If possible, stay with the dog until help arrives," they wrote.
Please 'SHARE' to pass on this story to a friend or family member