This story contains graphic content, viewer discretion is advised.
A sweet 7-month-old dog named Ice was shot in the face for being "too playful." He was then tied to a tree and left to die in Greece.
For days, he remained there, withering away as he waited for someone to save him.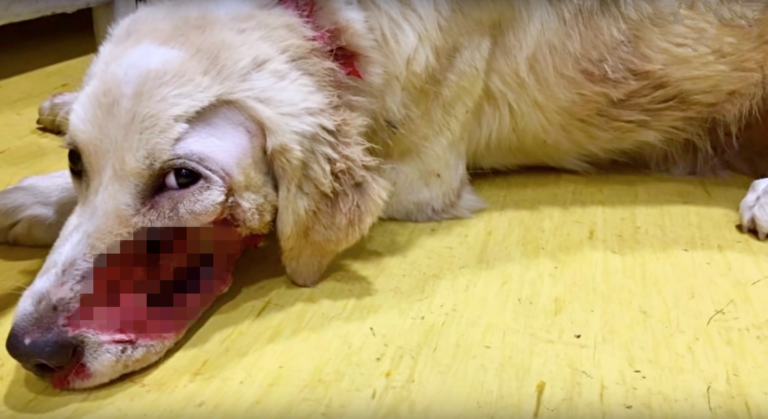 The Orphan Pet/Youtube
Thankfully, he was rescued in time by Save a Greek Stray and rushed to the vet.
Since his giant open wounds were left untreated, vets had to work quickly to save his life from infection.
He underwent countless surgeries and skin transplants to reconstruct his face.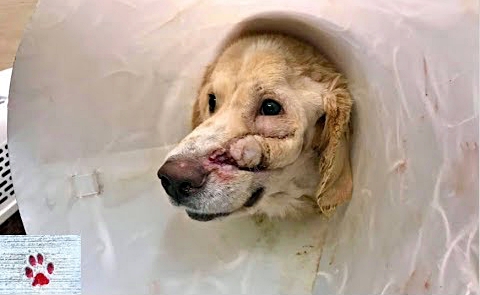 The Orphan Pet/Youtube
Despite everything he had been through, he was still full of joy, which gave rescuers and vets hope that he would survive and thrive.
The scar on his face may serve as a. . .   >> Continue Reading This Story. . .