Jubilee the Siberian Husky didn't look much like her other littermates when she was born. Her breeder felt that Jubilee's eyes were weird and decided she didn't want her.
The precious four-year-old pooch was taken to the Husky House rescue center in Matawan, New Jersey. The breeder told them she could not sell Jubille due to her odd appearance. Although the dog's unique look is congenital, it does not affect her health.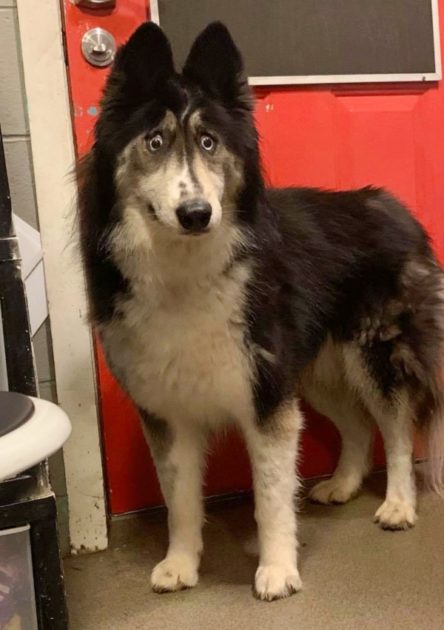 Source: Husky House/Facebook
The kind folks at Husky House welcomed the beautiful girl with open arms. After two years of waiting for a new home, Husky House decided to post her story and photos on Facebook.
There, they wrote, "I'm a 4-year-old female husky who has been with Husky House for a long time. I came from a "breeder" who couldn't sell me because he said I was "weird" looking. Huskies are majestic looking dogs and I don't know why I don't look like them.I wish I was beautiful so someone would want me to be their dog."
Dog lovers immediately fell in love with Jubilee and she soon found a loving adoptive family. Husky House gave Jubilee a spa day complete with a bath and makeover for her fresh start in life.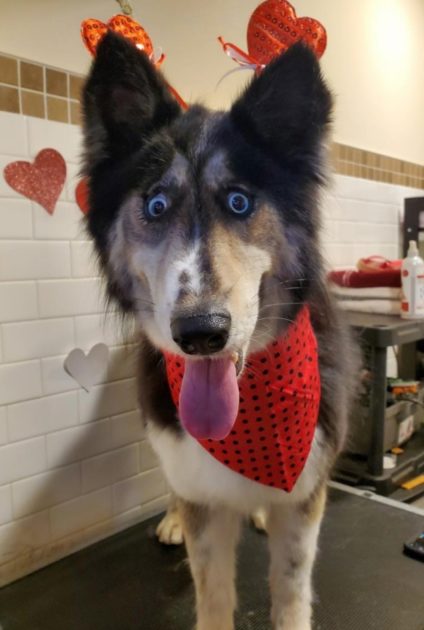 Source: Husky House/Facebook
A recent update on Facebook by Husky House states, "Thanks to everyone who shared Jubilee's story. She has found her forever home with previous Husky House adopters and joins her new fur-siblings in a wonderful new life!"
Watch this sweet girl in action by pressing play on the video below. We wish you a happy life, Jubilee!
Please 'SHARE' to pass on this story to a friend or family member
Hanging out with our celebrity tonight…❤️

Posted by Marielle DiMartino on Friday, January 17, 2020