When 34-year-old Wagner Figueiredo de Lima passed away in a tragic motorbike accident on New Year's Day, his entire neighborhood in Paraiba, Brazil, was devastated.
Hundreds of people gathered at Wagner's funeral to mourn. But it was his loyal horse, Sereno, who was hit the hardest.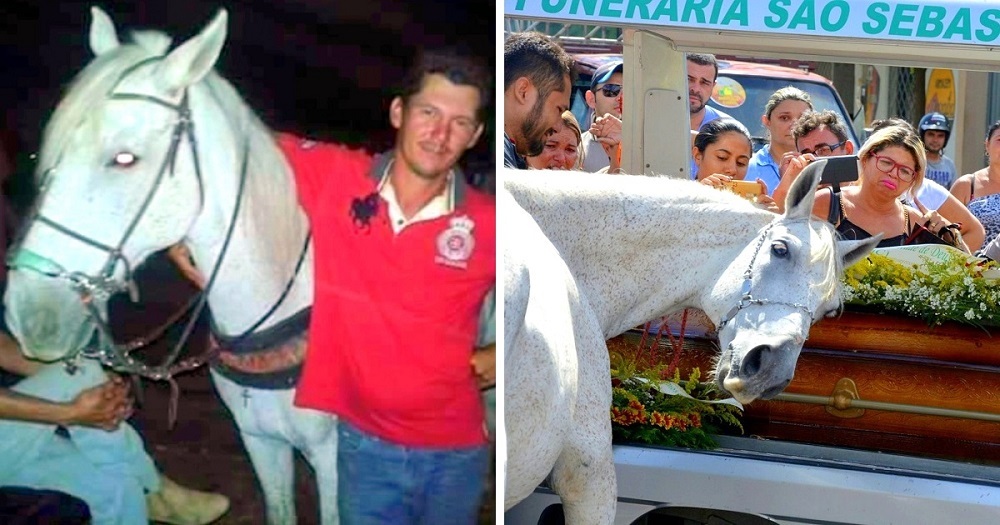 Source: Kyioshi Abreu/Diário do Sertão/Inside Edition/YouTube
When Sereno saw Wagner's coffin at the funeral, it finally dawned upon him that he wasn't going to see his owner anymore.
The poor horse was overwhelmed with grief as he smelled the casket and broke down into the most painful wails.
His heartbreaking whinnying and neighing was so powerful that many of the funeral goers started sobbing too.
Sereno and Wagner had been buddies for over a decade. The pair worked together in semi-professional cowboy sport and Wagner would often sacrifice his own needs to buy horse-feed.
As for Sereno, Wagner was his whole world. Locals say that Sereno is having an incredibly hard time coming to terms with his owner's untimely demise.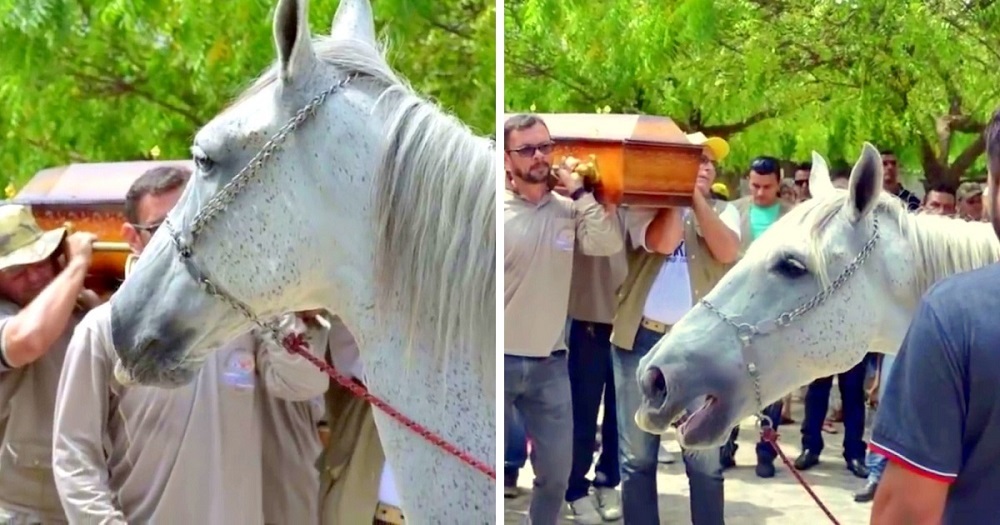 Source: Kyioshi Abreu/Diário do Sertão/Inside Edition/YouTube
Sereno is now taken in by Wagner's brother, Wando. He plans to care for the horse like his brother did and help him cope in this difficult time. Sereno's precious sentiments show that animals feel love and loss just like humans.
Let's send our prayers to the grieving Sereno and Wagner's family and hope that they find solace together.
Click the video below to watch Sereno's heart-wrenching goodbye to Wagner at his funeral.
Please 'SHARE' to pass on this story to a friend or family member