A wild horse in Canada found herself in a very sticky situation after she got stuck in a six-foot-deep muddy hole for nearly five hours.
Without help, she eventually would have starved to death, but luckily, her story didn't end there.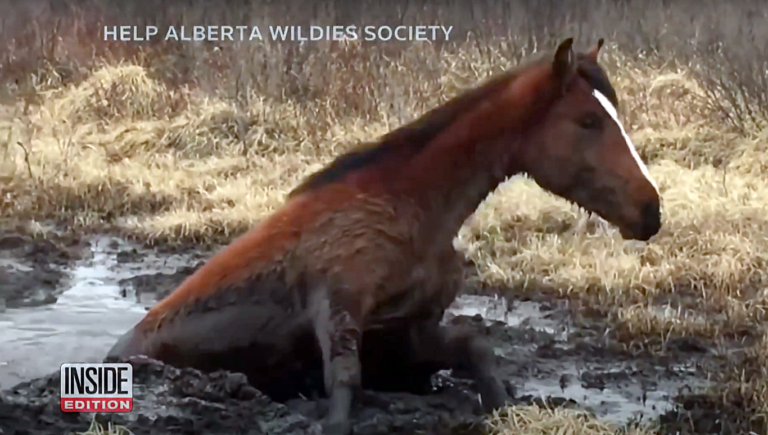 Source: Inside Edition/Youtube
Members of Help Alberta Wildies Society (HAWS) were searching the area for newborn fouls. HAWS advocates to protect free roaming bands of wild horses in the Alberta foothills in the Rocky Mountains.
While looking for fouls in Sundre, Alta., north of Calgary, they came across the horse submerged in the mud.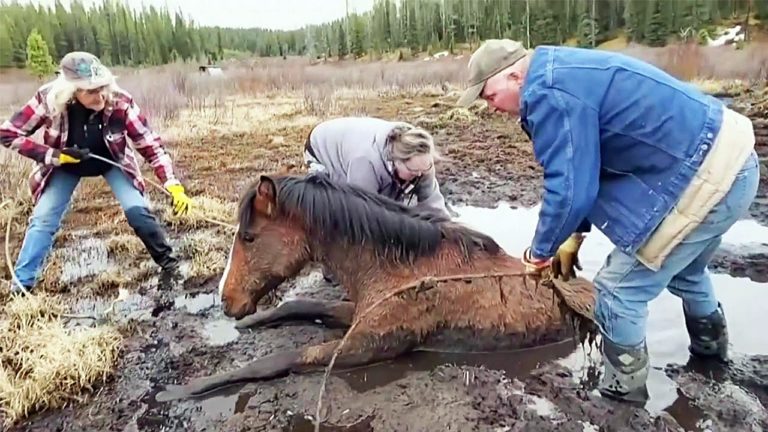 Source: Inside Edition/Youtube
Since the horse seemed to be about two years old, rescuers believe she was originally with her herd, but was left behind when she got stuck.
The horse tried her best to escape the mud, but to no avail. There was slippery ice surrounding the hole, which made it even harder for the horse to get her bearings.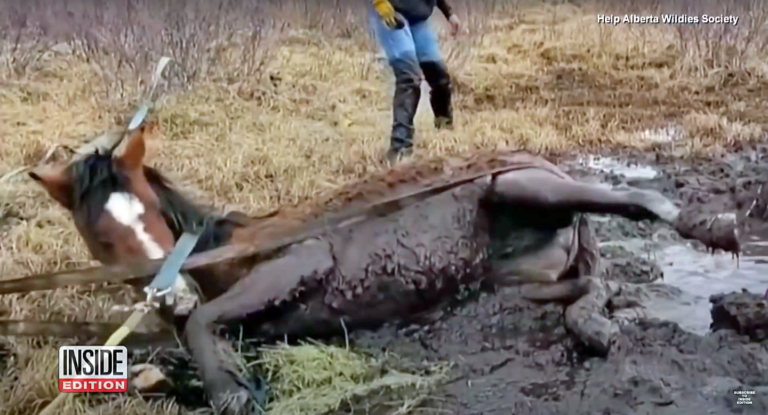 Source: Inside Edition/Youtube
Rescuers worked together for nearly an hour to help save the horse, using ATVs and ropes. Finally, they successfully pulled her out to safety.
She was exhausted and starving, and instead of running off, she stayed by her rescuers and began grazing.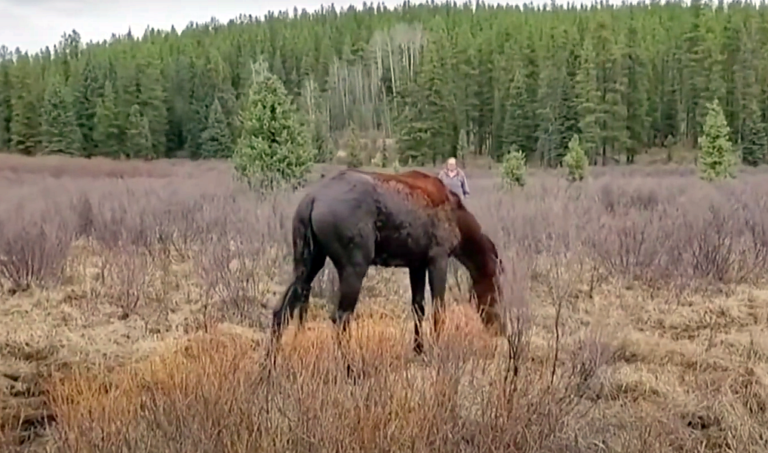 Source: Inside Edition/Youtube
While she may not catch up with her old band, rescuers believe she will find a stallion to mate with and will be just fine.
Watch her rescue in the video below:
Please 'SHARE' to pass on this story to a friend or family member