Meet Lilly Rae, the sweetest little girl from Texas, who knows that animals, no matter their size, are truly the best.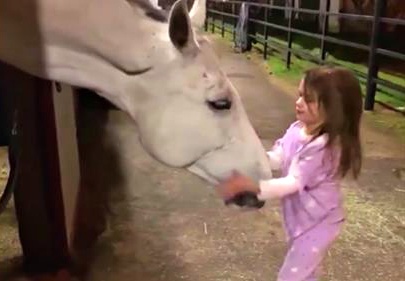 Source: Youtube
The little girl and her parents went to meet a giant white horse and Lilly instantly fell in love. She likely sensed he needed a hug or two — and some pets– and Lilly was happy to oblige. She didn't let his size intimidate her either. In the endearing video mom filmed, Lilly strokes the horse's face gently as if to say, "It'll all be okay, dear friend."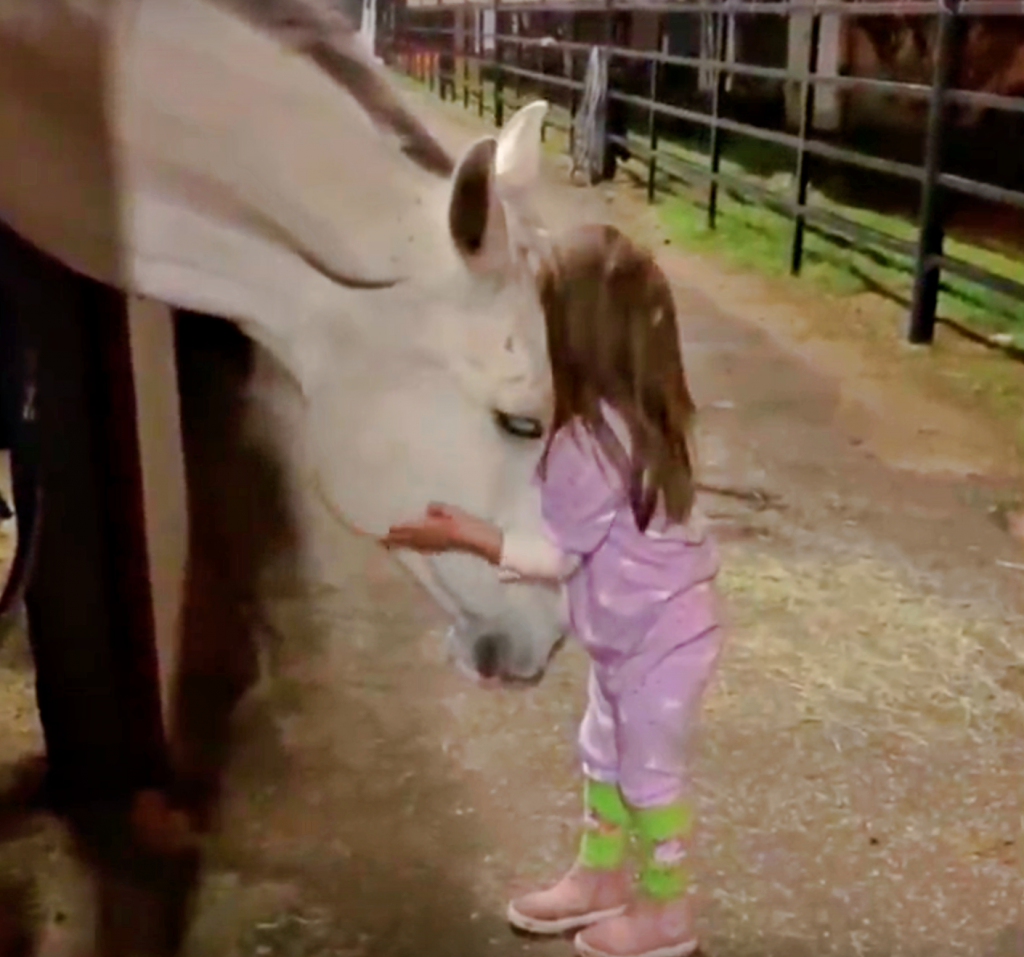 Source: Youtube
As if things couldn't get any sweeter, Lilly even leans in for a few kisses on the horse's snout. It's apparent that the beautiful horse is quite taken by Lilly and Lilly is quite taken by him.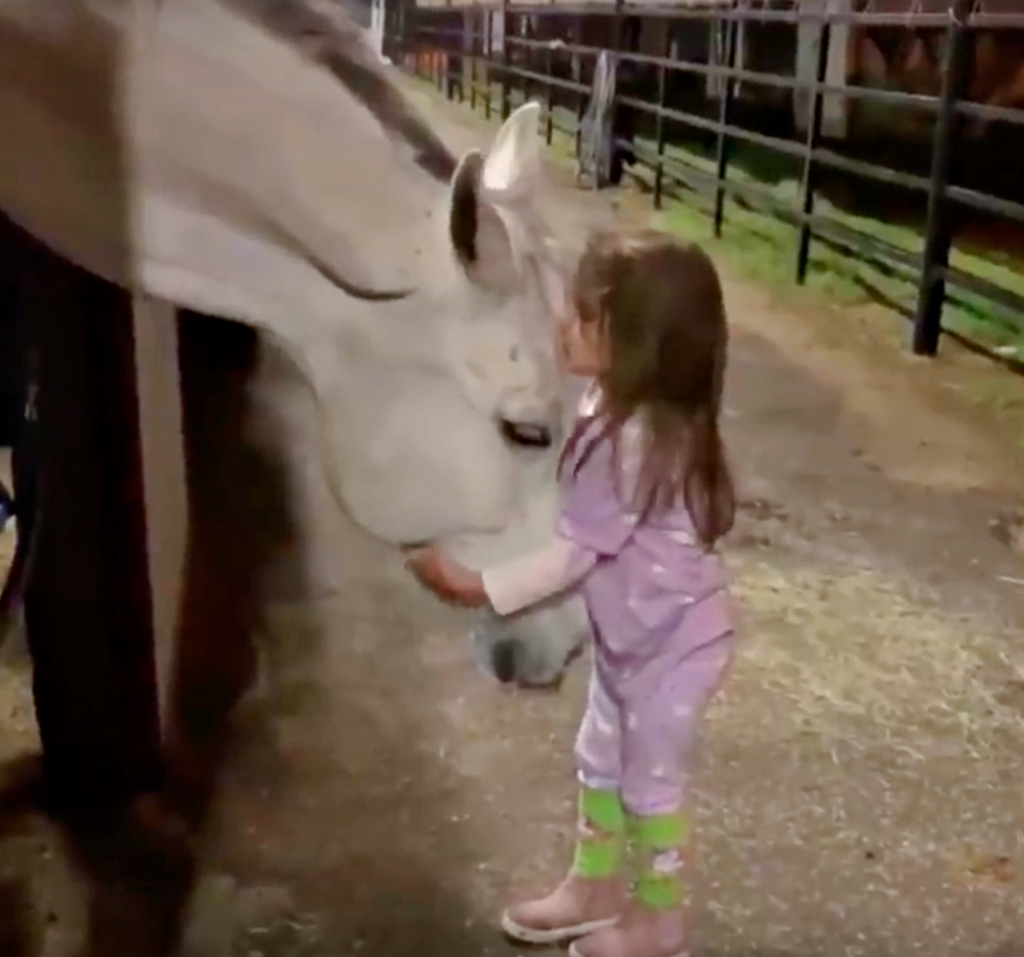 Source: Youtube
Their instant bond is pure and beautiful. We hope Lilly never outgrows her love for horses. And we hope the sweet horse never outgrows his love for kids 🙂
What are you waiting for? Check out the video below to experience the purest thing: A love between a child and an animal.
Please 'SHARE' to pass on this story to a friend or family member