German Shepherds are very popular among dog-lovers for their intelligence and vivacious energy.
However, the puppies of this breed are known to be hyperactive and extremely playful, to the extent of being tagged as "rowdy".
These cuties are always on the go and never shy away from rough play either!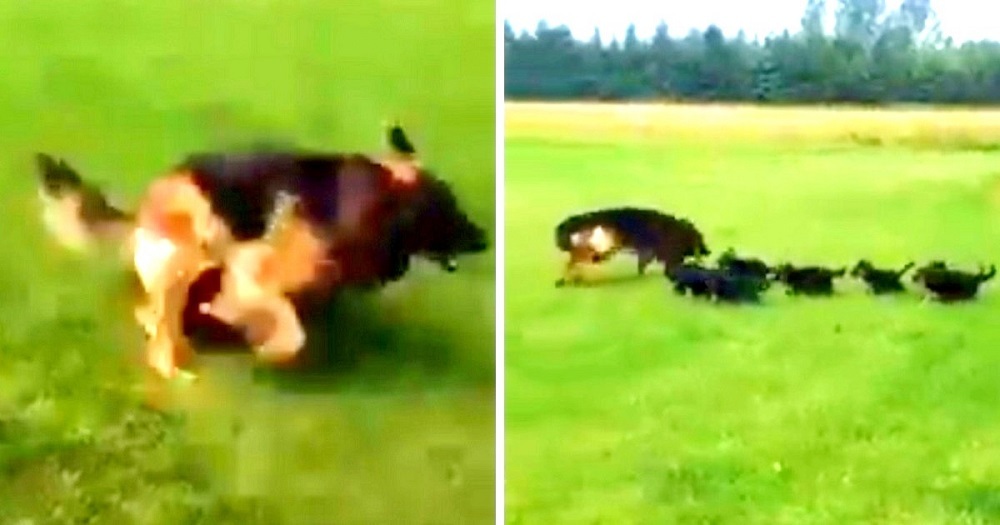 Source: The German Shepherd Dog Community/Facebook
In this video, we see a German Shepherd mama dog struggling to manage her growing puppies.
The puppies have a large field at their disposal and they excitedly start running free in all directions without considering their safety.
That's when the mama dog works up a plan to get her puppies in line.
The mama dog rounds up her babies and invites them to play a game of chase with her. Soon, we see the tiny puppies following their mama across the field in a thrilled manner.
However, the mama dog takes such big leaps that the puppies have to work extra hard to keep up with her!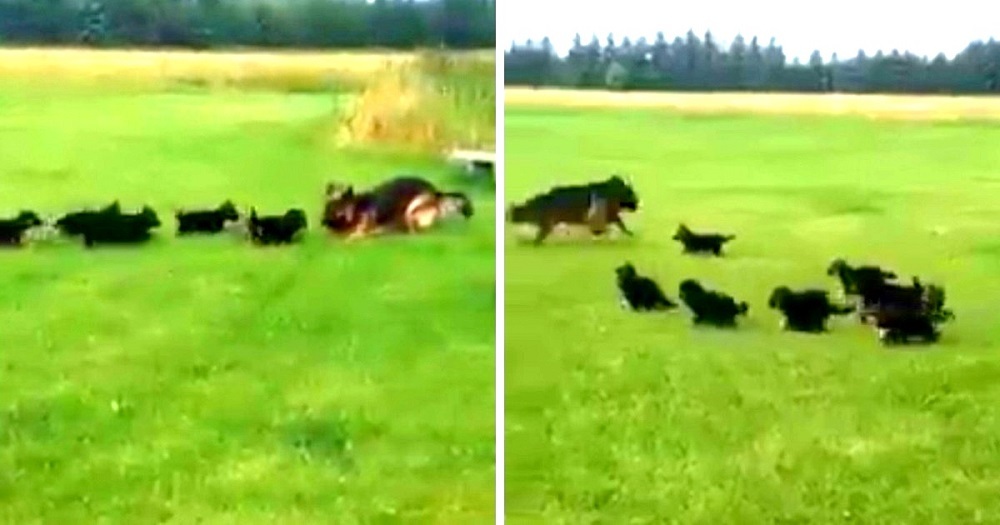 Source: The German Shepherd Dog Community/Facebook
This sneaky game of chase not only got the puppies exhausted to the bones, but also taught them how to play together in a herd.
Later, the worn out puppies quietly followed their mama back home to get some rest, as they barely had any energy left to play naughty.
This mama dog definitely knows all the tricks of smart parenting!
Click the video below to watch how the mama dog tricked her unruly puppies with a fun-filled game of chase!
Please 'SHARE' to pass on this story to a friend or family member