Imagine taking your pooch to a dog groomer and seeing a video on Facebook of your pup being abused by the person grooming him.
That's exactly what happened to Jacqueline Purdy after she dropped off her Goldendoodle, Harper Lacey, at the grooming shop.
The video on Facebook shows a woman pulling, pushing, and kneeing the helpless dog. The devastated owner spoke to media after her dismay at seeing the video.
She stated, "When you see that somebody just slamming a dog and she had previously had a broken leg, so if that was her, to slam her on the table like that you just don't know what could have happened."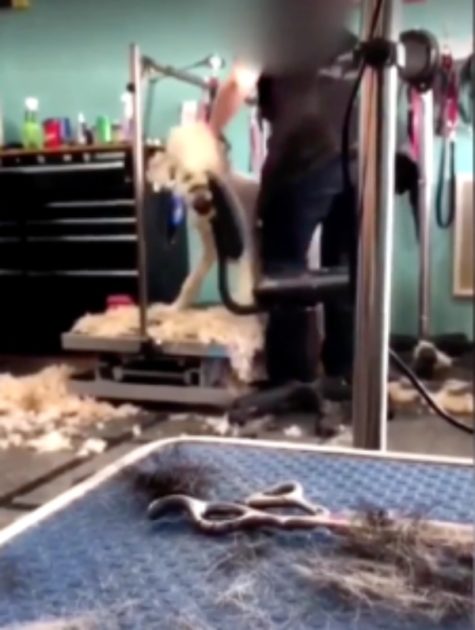 Source: Global News
Ever since the video went online, people began calling for the shop to be shut down.
DeTails Pet Grooming is located in Canada, and Purdy says she is 100 percent certain the dog in the video is her Harper Lacey.
No one knows who took the video, but there is a high level of outrage demanding action be taken.
The building's owners where the shop is located also own an animal hospital. The hospital is not affiliated with the groomer.
A representative from the hospital told Global News that they are involved in an investigation being conducted by the New Brunswick SPCA.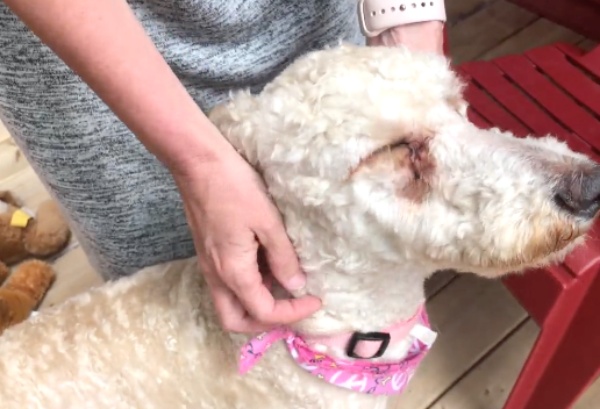 Source: Global News
Another salon owner in Canada spoke out about the incident.
Brenda Dumesnil, manager of Brenda's Academy of Professional Dog Grooming, stated, "It should be like the hairdressing association where you know you need a license, but with dog grooming there is nothing, there is no regulation."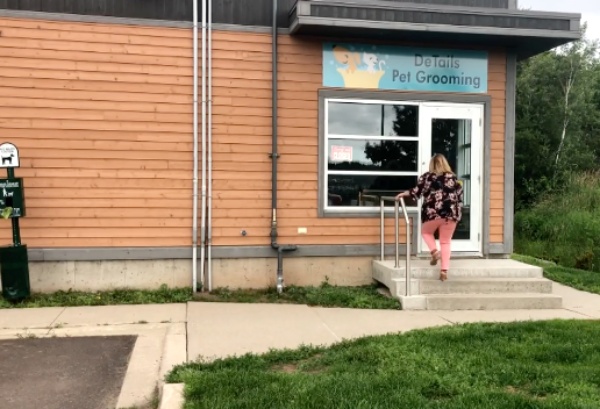 Source: Global News
As of this writing, a formal criminal complain has not yet been filed. The video can be seen below, and please be advised there is animal abuse involved.
Please 'SHARE' to pass on this story to a friend or family member