When 7-week-old Layla was picked up by Beaumont Animal Care in Texas, she was shy and nervous. Her young, tiny body had already been through so much.
Vet tech Rachel Barron noticed how stressed the puppy was. All Rachel wanted to do was put her at ease. Rachel went a bit further than that.
By speaking to Layla in "baby-talk", Layla flashed a smile that could melt even the blackest hearts.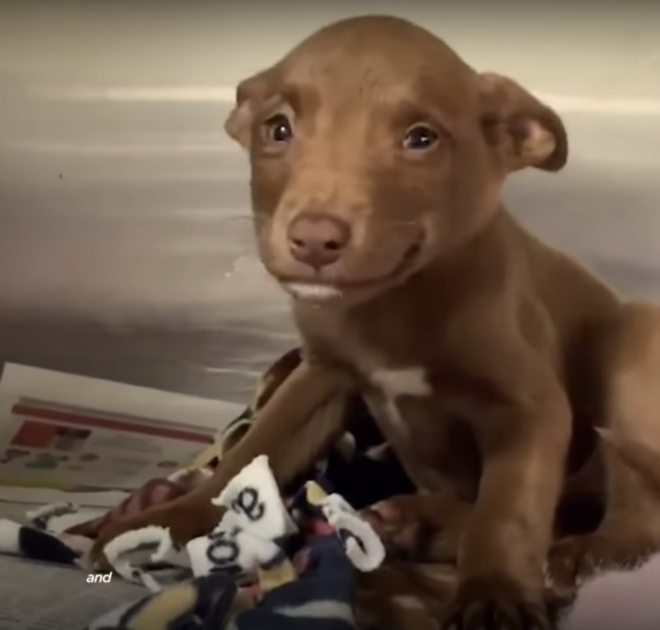 Source: The Dodo/YouTube
Thankfully, Rachel had her phone handy and recorded the entire encounter. Layla's change in demeanor showed the world just how much it meant to a scared puppy like her to be treated kindly. Her tail wags and smile are epic!
UPDATE! Adopted! If this doesn't brighten up your Monday blues, idk what will. This little girl is so happy. But what would make her smile even bigger? A forever home 💕 Her system number is #36409(This video is being represented by LADbible Group. To use or license this video please email licensing@ladbiblegroup.com)

Posted by Rachel Barron on Monday, February 25, 2019
Once Layla was old enough and in better health, she was ready to be adopted. Of course, since Layla's video had been shared (and shared) on social media, many applications for her poured in. But the perfect couple Nicole Toney and her husband, who already rescued several dogs and cats, were found to be the right fit.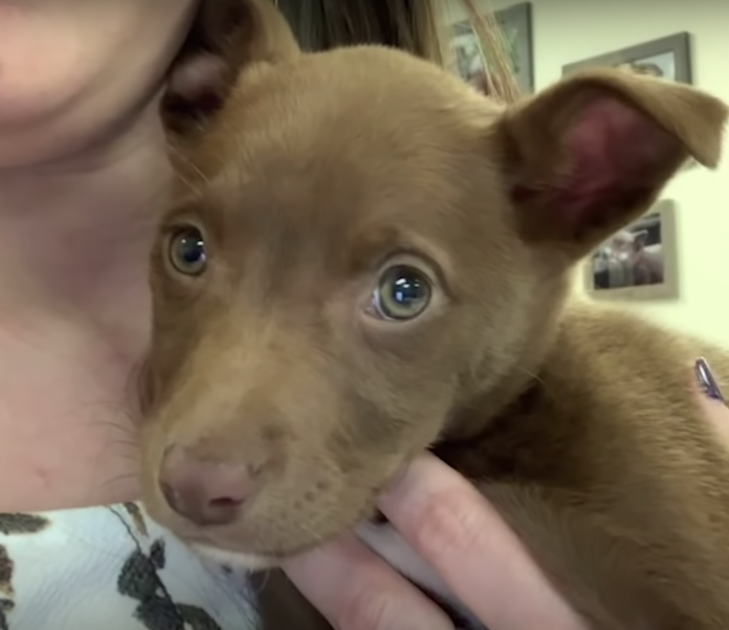 Source: The Dodo/YouTube
As the animal hospital suspected, the Toney family and Layla clicked immediately. One of their rescue dogs, Lady, was especially drawn to Layla and the two became fast friends.
The couple explained that Lady had given birth right before being rescued so they think Layla reminded Lady of her babies.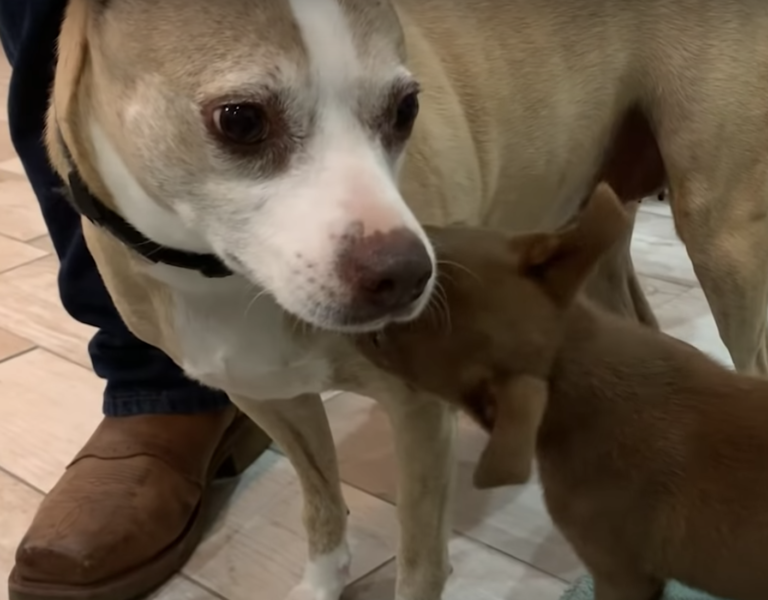 Source: The Dodo/YouTube
Layla is just one of MANY shelter animals that desperately need homes. While she got her happily ever after, so many are still waiting for theirs.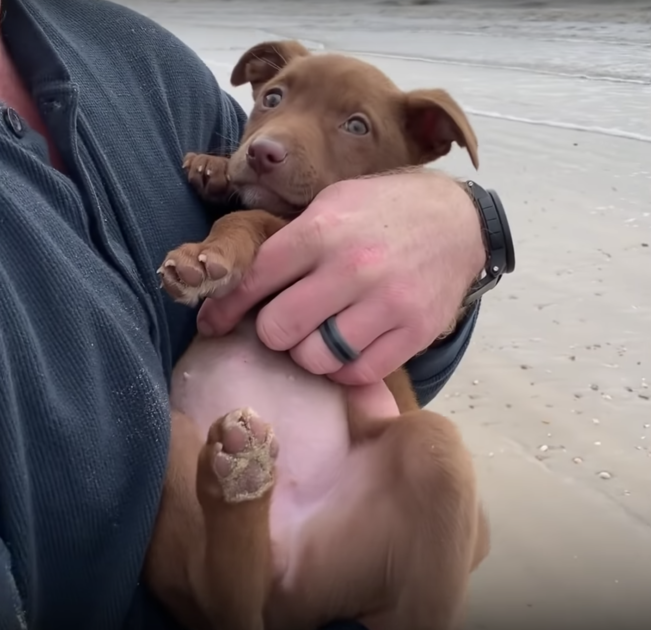 Source: The Dodo/YouTube
Please, if you have room in your heart and in your home, consider adopting. If your heart and home are full, then consider sharing Layla's story. All animals deserve to live the best life possible.
Thank you to The Dodo for making the adorable video, posted below, about Layla and her new wonderful life. Enjoy!
Please 'SHARE' to pass on this story to a friend or family member