Surveillance camera footage from a Peterborough apartment stairwell has brought to light one of the most horrific cases of animal abuse.
This graphic video shows a dog owner violently assaulting his Great Dane on multiple occasions in the stairwell of his apartment.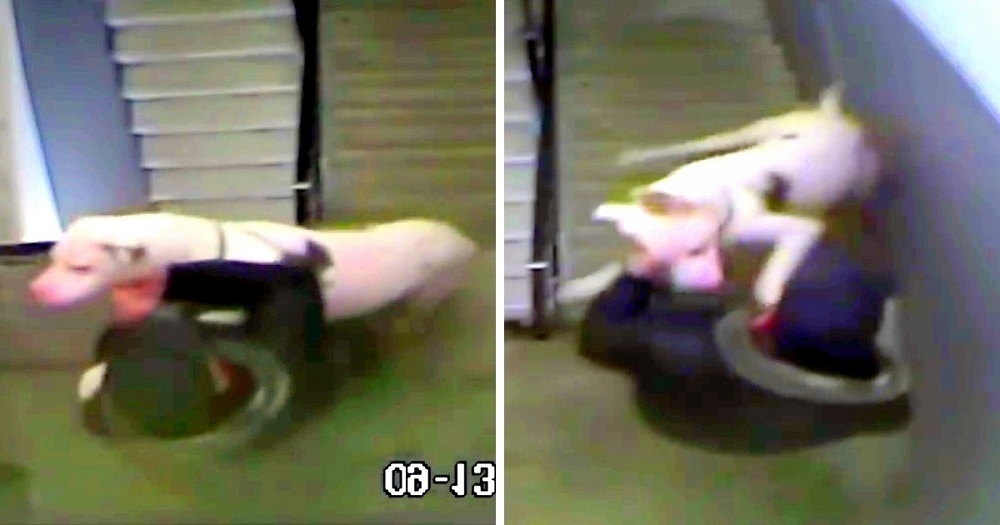 Source: MyKawartha/YouTube
Investigations have revealed the man is one named Deep Bista, who is seen kicking, punching and choking his dog in the video.
The docile Great Dane never once fights back as Deep pins him to the wall and vents out on him. The defenseless dog urinates in fear as he is dragged and thrown around violently.
Deep initially issued an apology saying that he "deeply loves" his dog, and was just going through a bad time when he hit him.
But when Deep lost his job and saw that he was wanted on warrant, he fled the country and flew to Nepal like a coward.
Let's share this far and wide to help the authorities locate and punish this shameless abuser.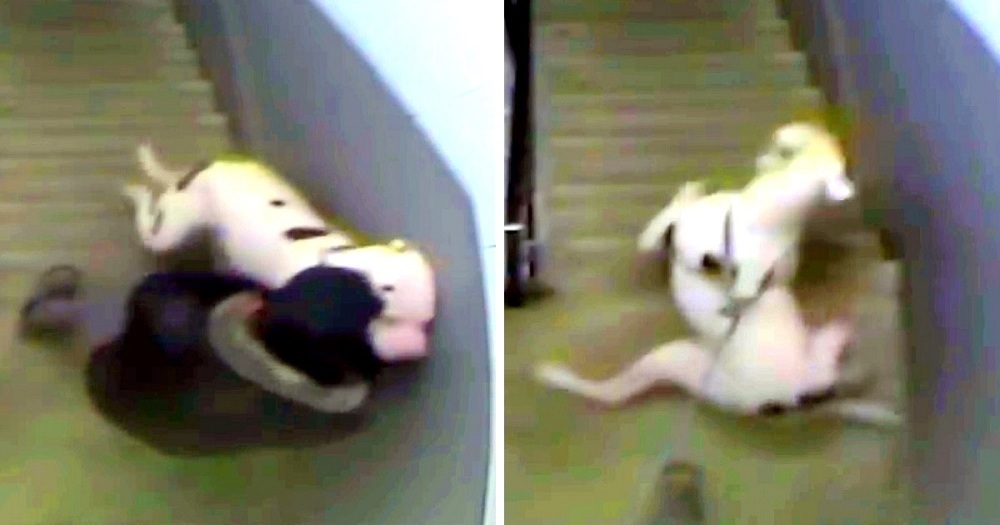 Source: MyKawartha/YouTube
Update: In a recent development, Deep has turned himself in to the Peterborough Police. He has pleaded guilty to 3 counts of causing harm to an animal, and is sentenced 90 days in prison time for each count. His dog has also been rescued and is doing well. Let's spread the word so that every animal abuser knows that they cannot escape the law.
Click the video below to watch the original footage of the Deep's repeated abuse of his dog.
WARNING: The contents of this video may be disturbing to some viewers.
Please 'SHARE' to pass on this story to a friend or family member
Stay for one more story, be sure to check out these Top Trending Stories below:
Lucky Elderly Man Is Greeted Every Day By A "Friend" Who Crawls Out Of The Ice:
We've all seen some unique and unlikely friendships over the years, but this one here may take the cake!
One day, a starving otter appeared at an elderly man's door wanting some food. Ever since, Seppo Laamanen, 65, and Iivari the otter have been inseparable best friends.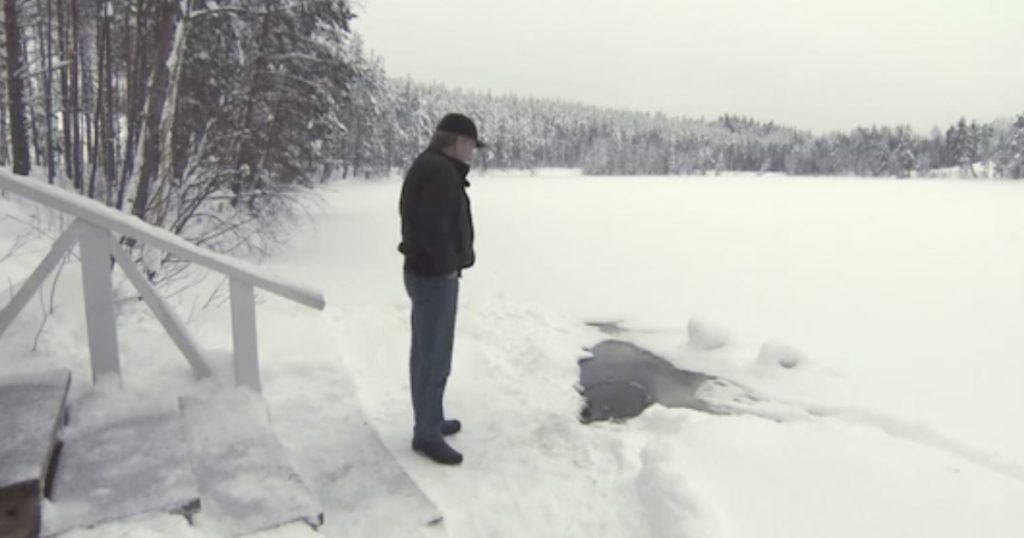 Source: StoryTrender/YouTube
It all started when Seppo fed worms and fish to the small and malnourished otter who was clearly looking for food.
After that, the friendly animal repaid the kindness by visiting the man at his home in Punkaharju in easter Finland. This was the start of something special.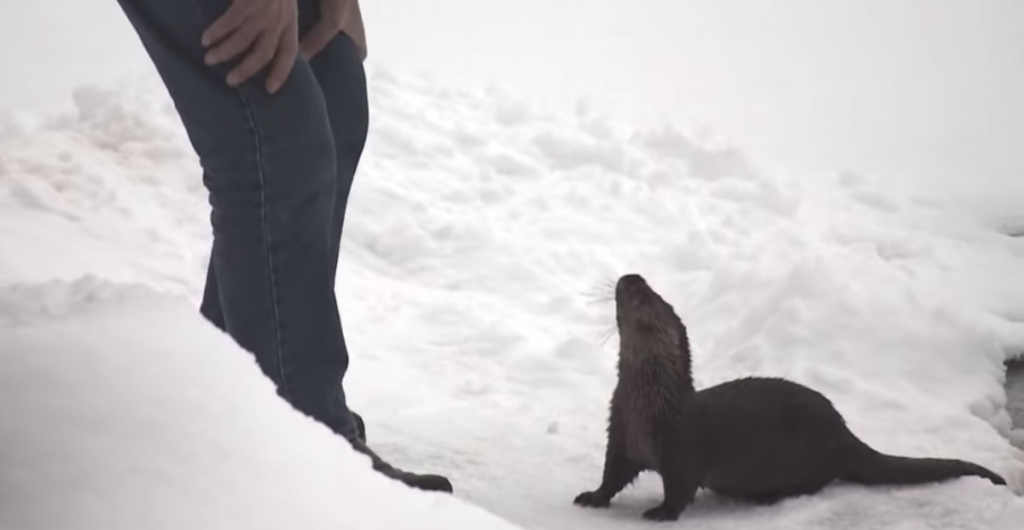 Source: StoryTrender/YouTube
There's no way Seppo could've ever imagined it'd all lead to this. This adorably unique friendship is one for the ages, and it's something you have to see to believe.
There's nothing like the bond between two friends regardless of the species! 🙂
Next Story:
10 Of The "Most Loyal" Dog Breeds On The Planet
Giving love and support to humans is something that some dogs do better than others.
While many dogs love everyone they meet and are willing to take treats or belly rubs from anyone, the pups we found are just the opposite.
These 10 dogs are some of the most loyal breeds on the planet. They are rock steady in their loyalty to their owner no matter what.
1) Akita
When the American Kennel Club (AKC) lists loyalty to describe the temperament of the Akita, you know they mean business. The beautiful double-coated working dog of Japanese ancestry is considered hardwired in protecting those she loves. They should be socialized with other dogs and people from the time they are puppies. Their silly, fun, but dignified personalities round out the loyal Akita.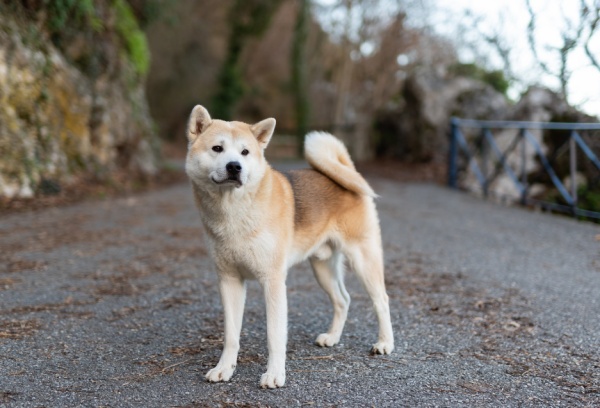 Source: NicoMonaco/Flickr
2) Boxer
This working dog is smart, full of energy, and oh so loyal to their family. They get along great with kids and have an innate instinct to protect their pack. He's a watchdog with a heart of gold who oozes dedication to his owner.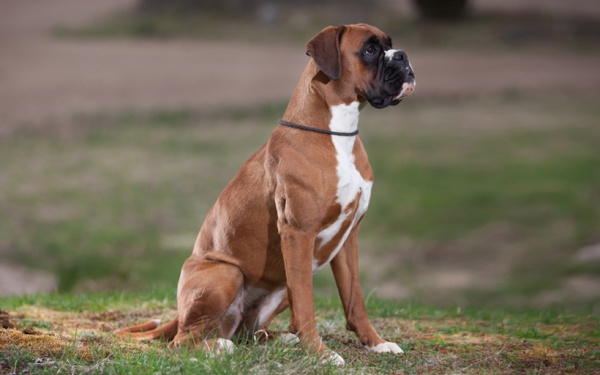 Source: Pierre Pocs Photography/Flickr
3) Skye Terrier
Known as the "small dog with the big ears," this adorable breed hails from the Scottish Isle of Skye, hence the name. Whether you live in the city or the country, this small dog with a big personality is steadfast in snuggling, playtime, and remaining loyal to his owners.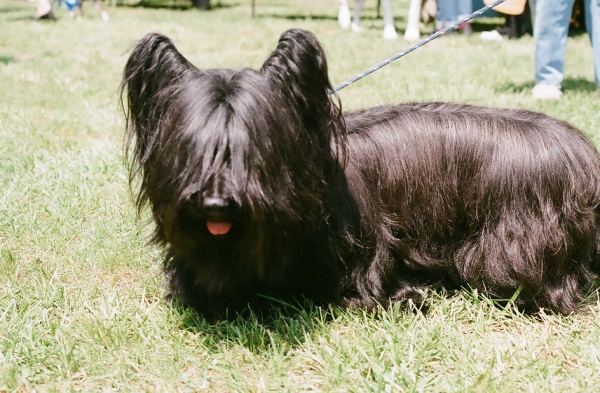 Source: WaketheSun/Flickr
4) Beagle
This merry hound is friendly, curious and incredibly loyal. While he doesn't mind the occasional couch potato time, this spunky pooch is energetic and merry. A fun fact about this hound: the breed standard is for 13 inches and under and another in the 13-15 inch category. No matter how you size him, these adorable dogs just want to cling to you.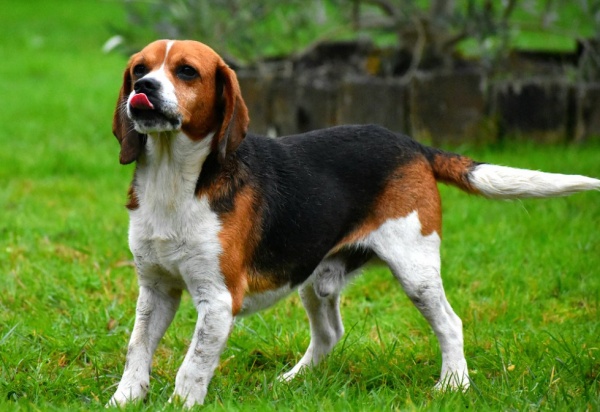 Source: Simon Hameau/Flickr
5) Shar-Pei
This wrinkly non-sporting breed is standoffish to strangers but very loyal to his owner. His ancient Chinese roots are part of the charm of the Shar-Pei. Regal, strong, and smart, if you want a BFF for life, this loose-skinned pooch may be the right choice for you.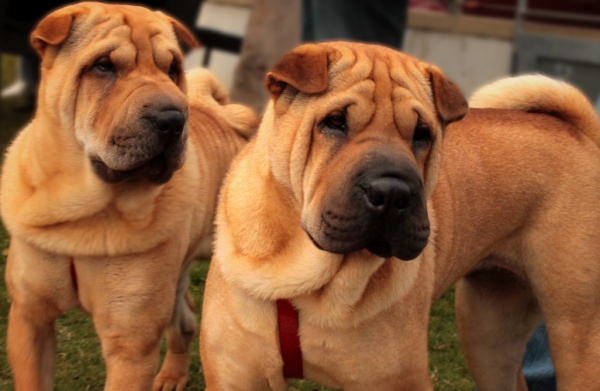 Source: Alessandro Persano/Flickr