When Dad found the pacifier missing from his baby's crib, he hardly ever expected to find it in his Golden Retriever's mouth!
Apparently, the dog always wanted to have his own pacifier, so he sneaked into the baby's room when no one was looking and "stole" the blue pacifier.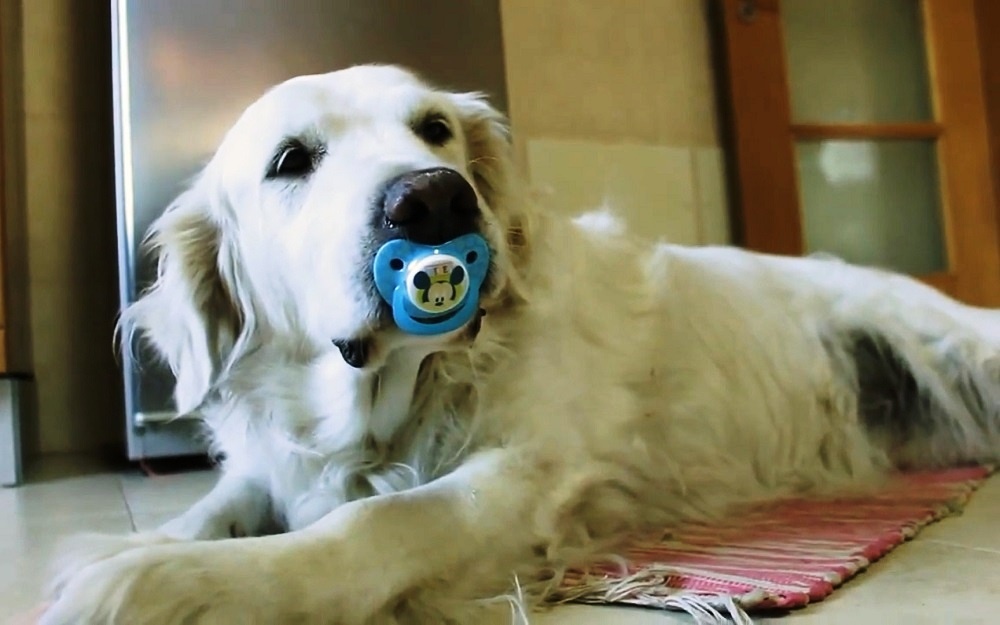 Source: Rumble Viral/Youtube
In this video, we see Dad repeatedly trying to retrieve the pacifier from the dog's mouth. The dog seems to be resting peacefully on the floor.
But the moment Dad reaches out to grab the pacifier, the dog flinches and "lashes out" at Dad. He even whines and growls angrily while raising his left paw to "shoo" Dad away!
The pooch doesn't understand why Dad won't let him have his pacifier just like the baby.
However, Dad keeps at it and tries to get the pacifier again and again, while the dog ends up resisting every single time. Soon, this harmless scuffle turns into a little game of its own!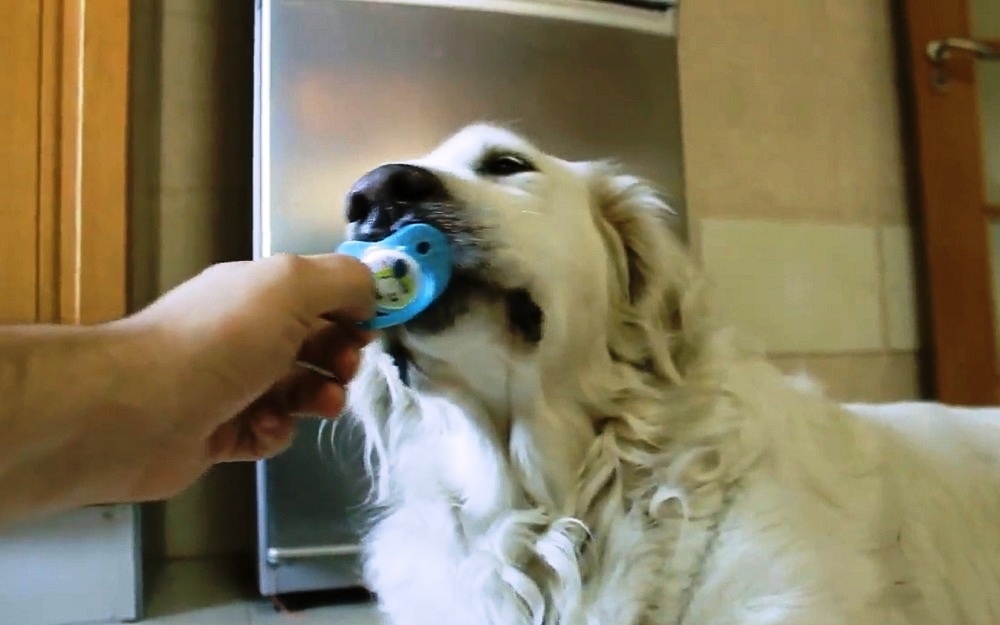 Source: Rumble Viral/Youtube
After a while, we can clearly see the dog anticipating Dad's move while still holding the pacifier tight in his mouth.
He playfully stops him with his paw, and even waits for more "hand attacks" from Dad.
But just when Dad's hand latches on to the pacifier again, the dog "loses it" and resumes his "ferocious growling"!
It's safe to assume that the baby never got this particular pacifier back!
Click the video below to watch the Golden Retriever's "intense" struggle to hold on to the pacifier!
Please 'SHARE' to pass on this story to a friend or family member