A county sheriff found a dog in Conway, South Carolina, who was in awful shape.
The dog, now named Gloria, has a case of mange–both sarcoptic and demodex–that is the worst that rescuers have ever seen.
"Is that the head of a cauliflower?" someone asked rescuers, after seeing a picture of her.
Her head was cracked and bleeding and her skin was so thick and infected that it cracks and bleeds even more whenever you touch her.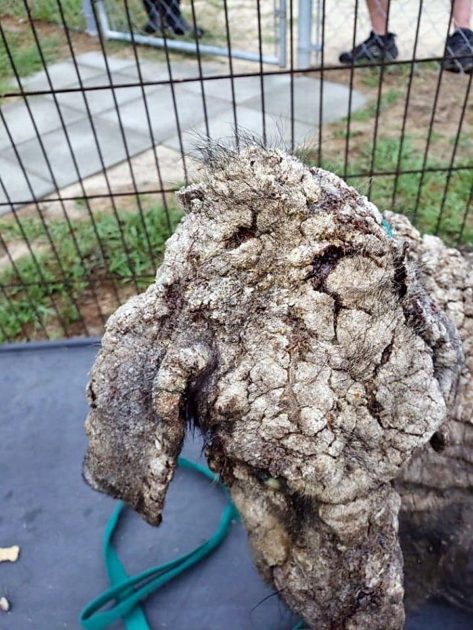 Mutts and Mittens Manor Rescue and Transport/Facebook
She had been neglected for a long time, as this condition doesn't happen overnight. She had been suffering like this for months.
Not only did she have to fend for herself, but also her puppies. She had three babies who jumped all over her, scratching her painful, already torn skin.
In addition to her infected skin, she was also emaciated with every rib showing. She has almost no muscle left, since her starving body has eaten her muscle in order to survive.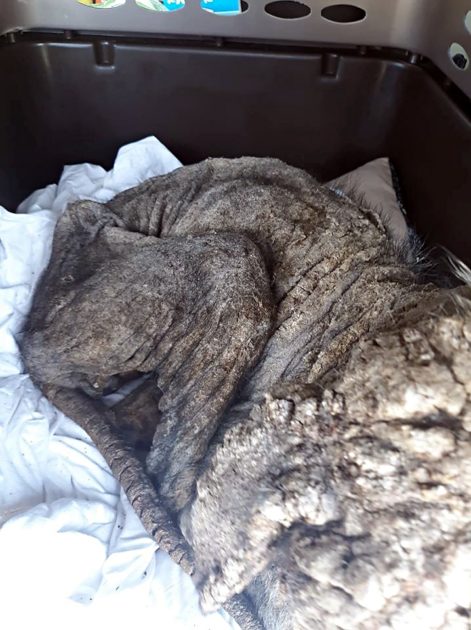 Mutts and Mittens Manor Rescue and Transport/Facebook
She was also suffering from heart-worms, which wasn't at all a shock to rescuers.
The officer rushed her to the vet and then to a nearby shelter. They made the difficult decision to keep the mama dog away from her puppies so they can all heal.
They caught one puppy, but are still trying to trap the other two. They all have mange and parasites, but luckily they are not suffering from heart worms or malnutrition, thanks to the amazing care that Gloria gave them.
"[Gloria] has given all she has, and then reached down deep and found some more to give…to her puppies."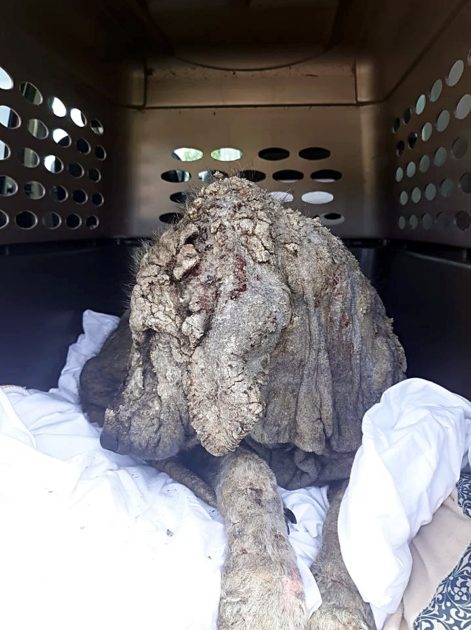 Mutts and Mittens Manor Rescue and Transport/Facebook
The shelter director contacted Mutts and Mittens Manor Rescue and Transport to see if they could take Gloria in, since they didn't have the staffing to give her the proper care she needed.
The rescue agreed to take her in, and she is now resting on a pile of warm blankets and finally getting the rest she has so desperately yearned for.
Staff wasn't sure Gloria would make it, but she has proven to be a fighter.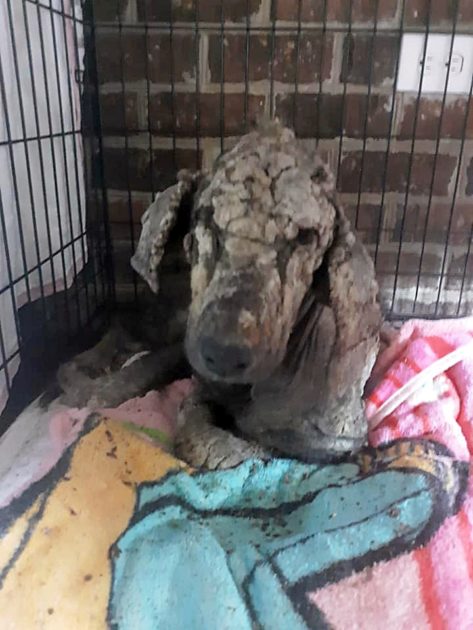 Mutts and Mittens Manor Rescue and Transport/Facebook
This week, Gloria is doing so much better. She is now much more alert, sitting up, and even eating and pooping on her own.
Despite everything she's been through, she is extremely sweet and gives her rescuers gentle kisses.
Follow Mutts & Mittens Manor Rescue & Transport on Facebook for updates on Gloria's recovery.
Please 'SHARE' to pass on this story to a friend or family member