A frightened, abandoned dog named "Bear" was alone and lost in a park. When Amanda and her friend heard about him, they immediately went to go look for him.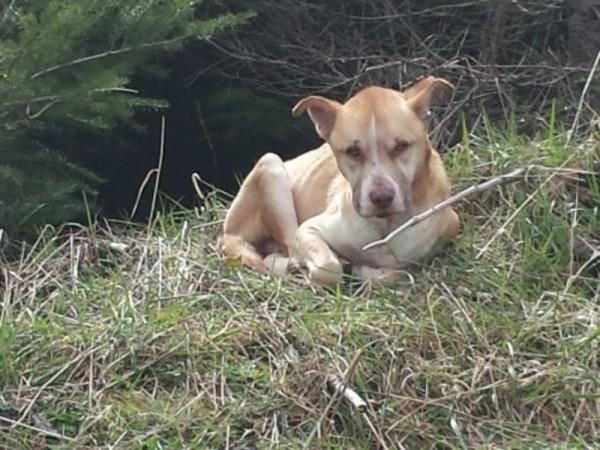 They first attempted to coax the dog with food. But that didn't work out. Eventually, Amanda curled up on the gravel road by Bear, but with her back to him. He started to growl, but eventually got close enough to smell her. She laid on the road like this for a while before Bear lost interest and wandered off.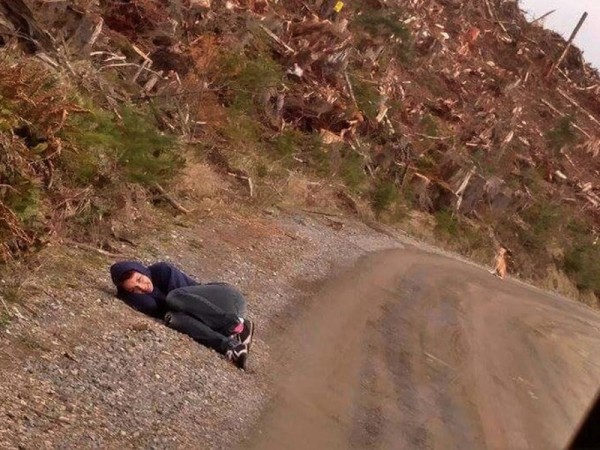 But Amanda didn't give up. She tracked Bear down and got on her back again. Then, she slowly crawled towards Bear.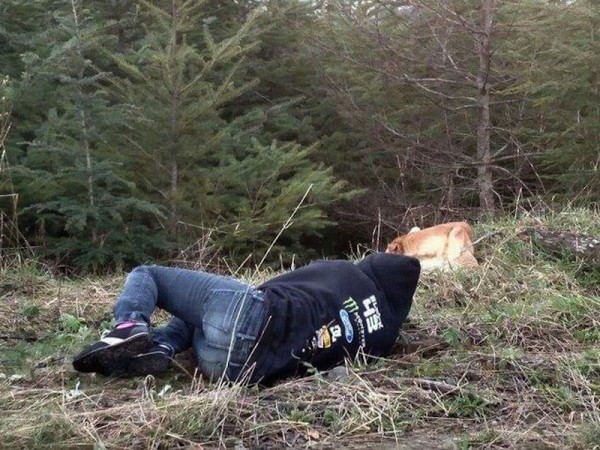 For the following hour, she maintained this fetal position, inching closer and closer to Bear.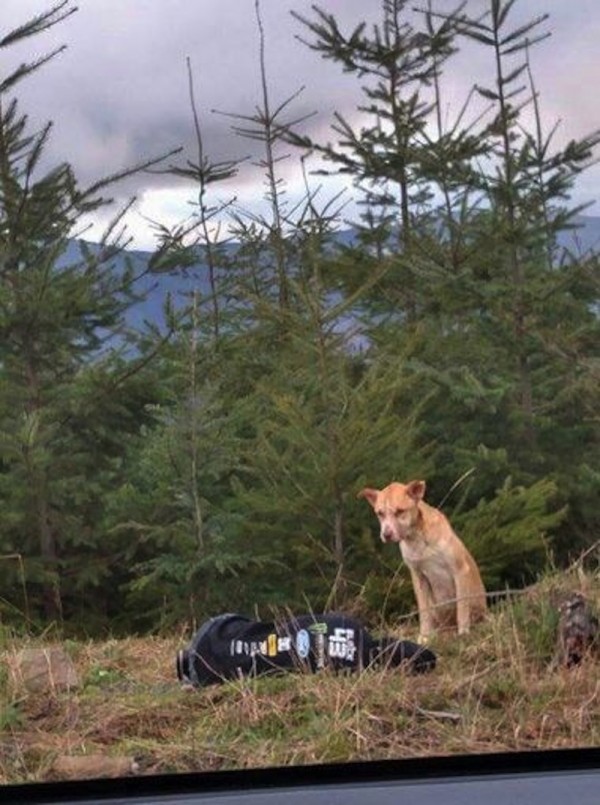 Amanda knew how fragile Bear was. Rather than grab him immediately, she chose to build up trust over time.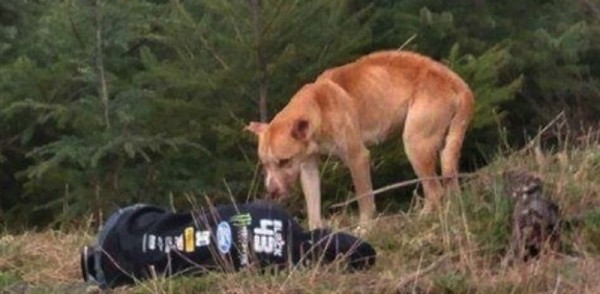 Eventually, she got close enough to lay right beside Bear. She made "comfort" sounds to help keep him at ease.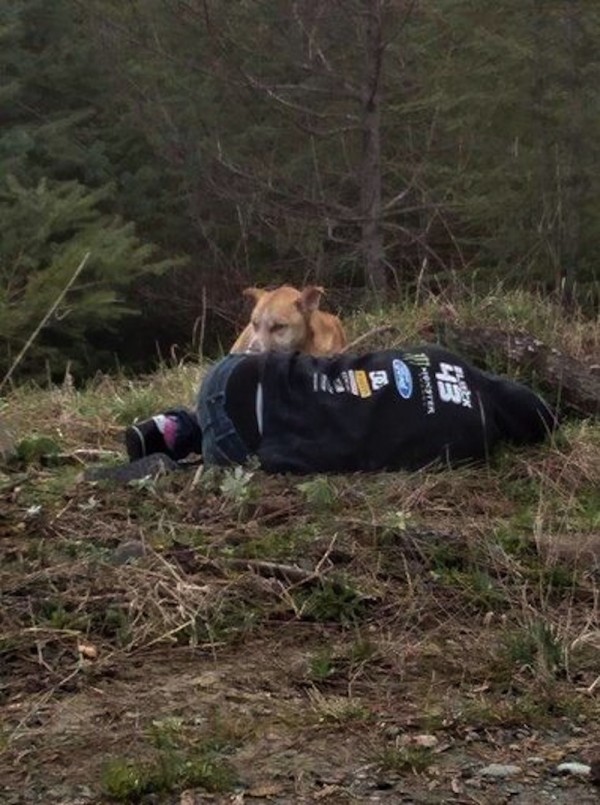 Bear was emaciated. His bone and ribs were sticking out. But after hours of patience and understanding, Amanda and Dylan had finally earned Bear's trust.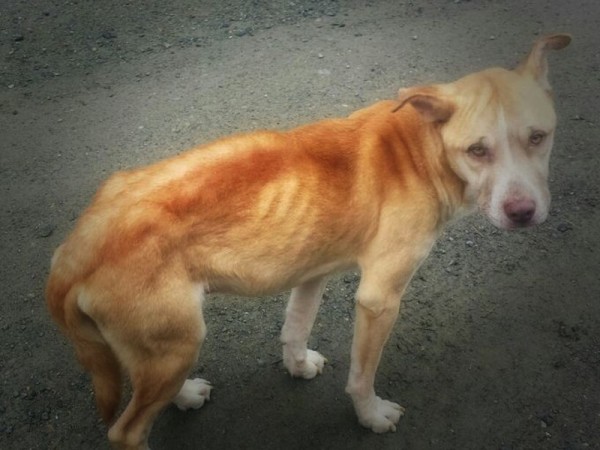 He finally relented and let he girls place a lead around his neck. Bear was safe at last!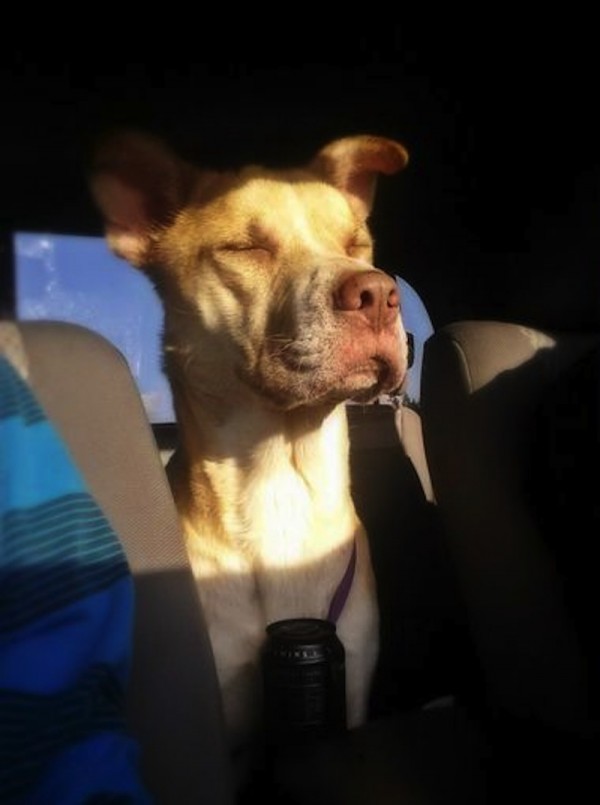 That night, Amanda discovered that Bear wanted to be carried everywhere, and she more than happily obliged. The two cuddled together every chance they got. She took him to the vet where he is currently on the road to recovery. Please SHARE this amazing story with your friends.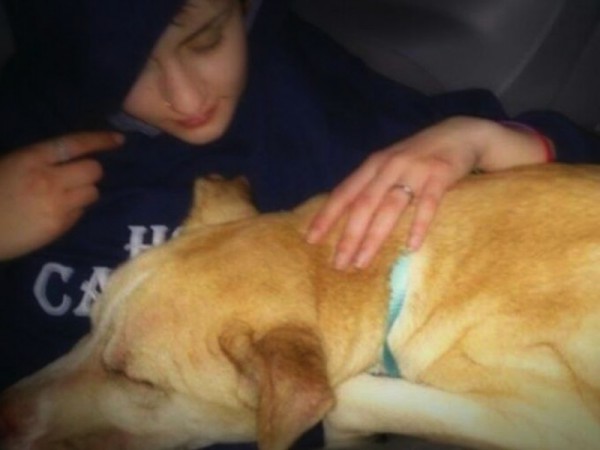 Please SHARE this awesome rescue with your friends and family.