As an 11-year-old with Morquio Syndrome, life didn't seem worth living for Bella. Her rare genetic disease debilitated her bones, spines and organs and caused her muscles to waste away.
She was destined to live a burdensome life augmented by crutches and wheelchair, but everything changed when a mobility service dog named George came into her life!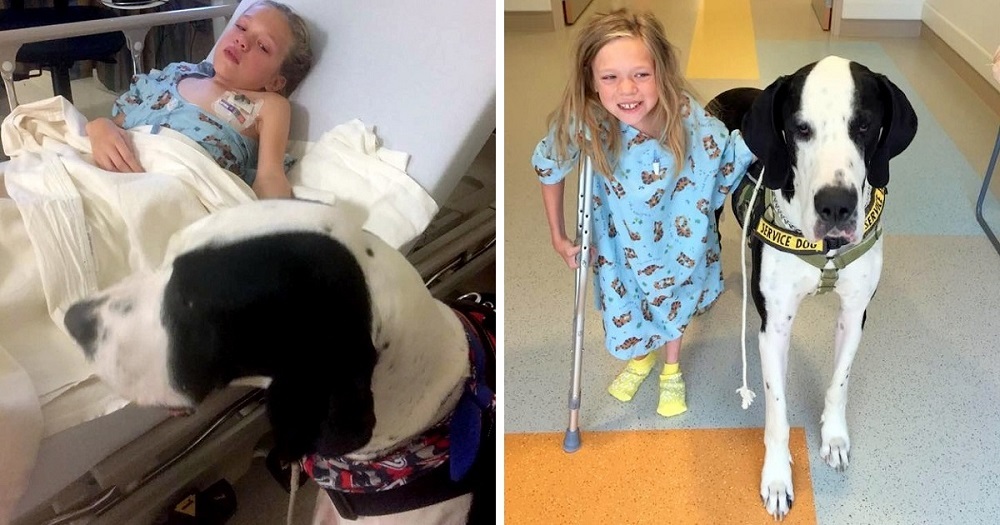 Source: Bella and George/Facebook
George and Bella instantly connected the moment they set eyes on each other. It was almost as if the Great Dane sensed that the child needed him.
He coaxed Bella to lean on his huge physique as he supported her during walks. After months, doctors were left stumped as the impossible happened – Bella was able to move confidently without her crutches!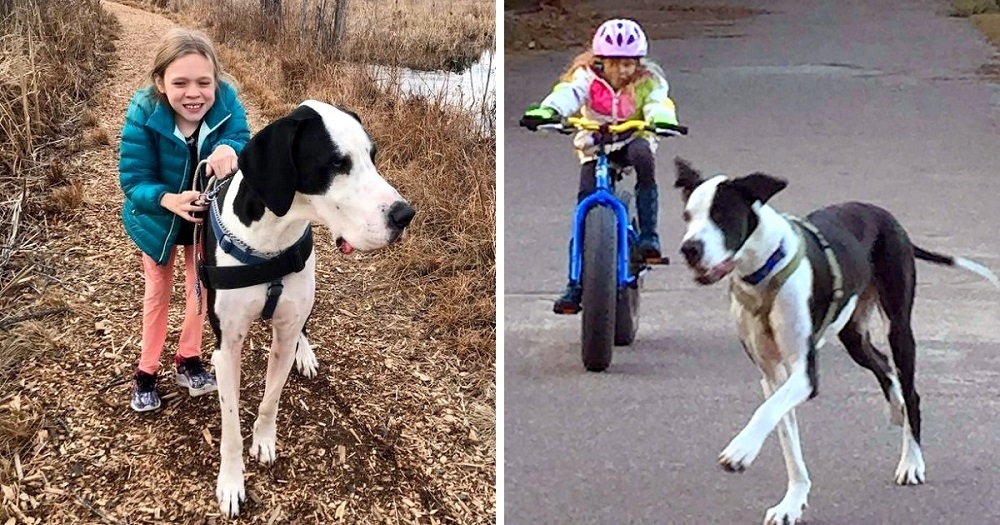 Source: Bella and George/Facebook
George not only blessed Bella's life with the gift of independence, but he also helped the struggling girl feel happy and hopeful again.
Bella's isolation blues triggered by the disease faded away and she blossomed into a strong-willed girl with a sunny personality.
The sweet girl still has to undergo many surgeries. But with George by her side, nothing seems that scary anymore!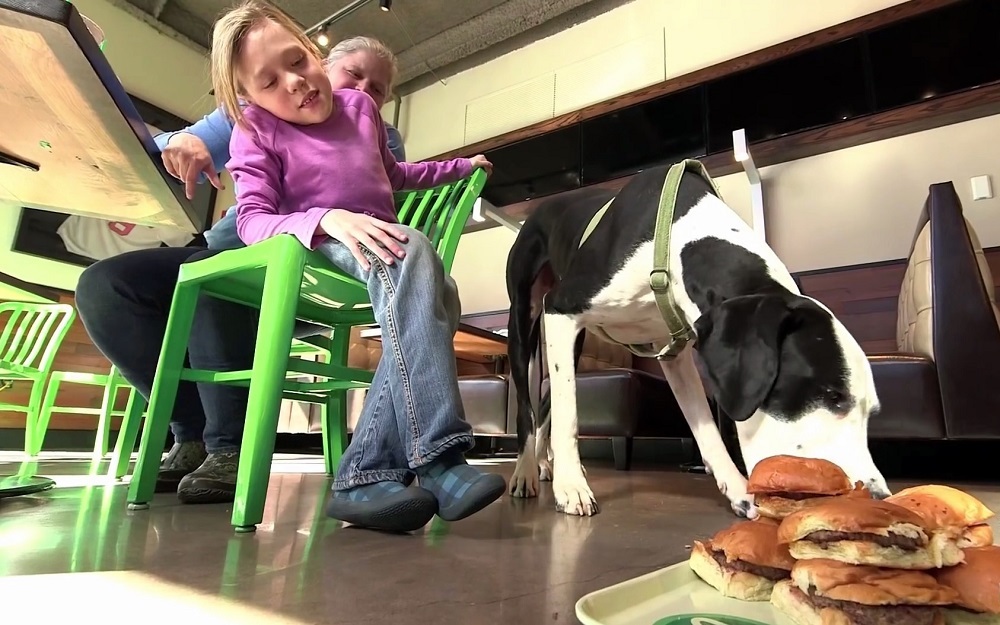 Source: BARK/YouTube
In this video, we see George getting some well-deserved royalty treatment at the online show, "DOG's BEST DAY".
From yummy burgers to a suite full of toys, this hardworking service dog gets to unwind in the best possible manner.
This video brilliantly captures the extra-special bond between Bella and George, and we are so happy these lovely souls found each other!
Click the video below to watch Bella's gritty survival story and George's heartwarming "BEST DAY" treatment!
Please 'SHARE' to pass on this story to a friend or family member