Labrador Retrievers are known to be very gentle dogs. They're especially gentle with babies, whether they're human babies or babies of another species. Fred is a classic example of this gentleness.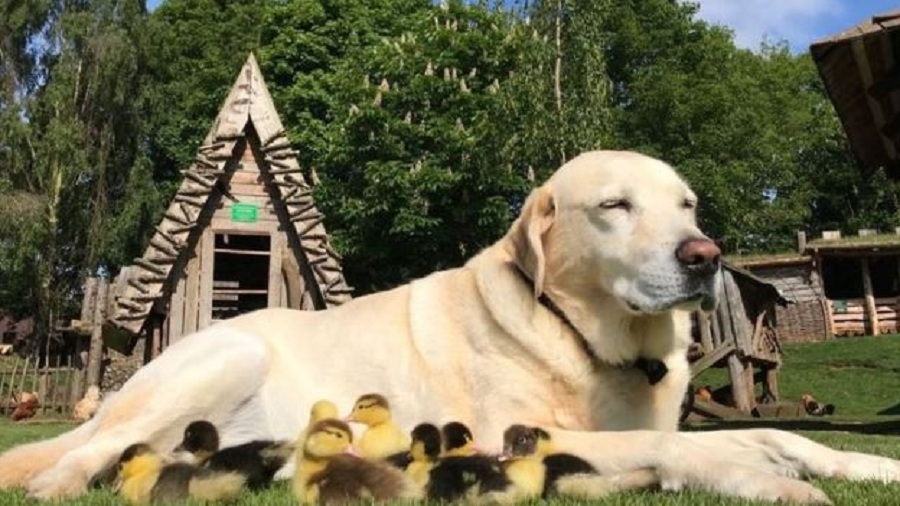 Mountfitchet Castle
Fred is a 10-year-old Labrador who resides in Mountfitchet Castle, a tourist attraction near Stansted Airport in Essex, England. Fred has grown up around rescue animals all his life and is a truly gentle dog at heart.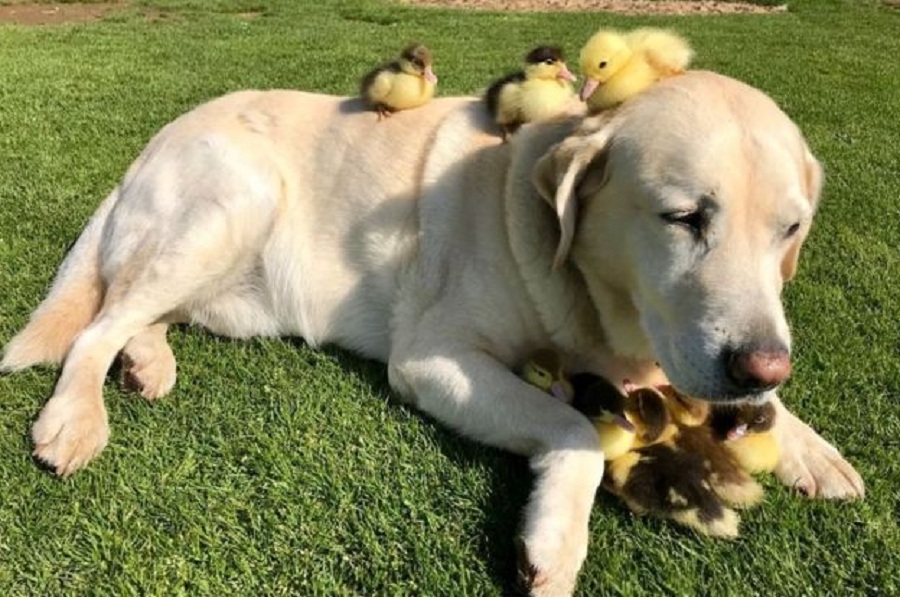 Mountfitchet Castle
Recently, the castle staff found 9 adorable ducklings waddling around the castle grounds. Even after an extensive search, their mother was nowhere to be found. The staff brought the orphaned ducklings inside, and that's when Fred's parental instincts kicked in.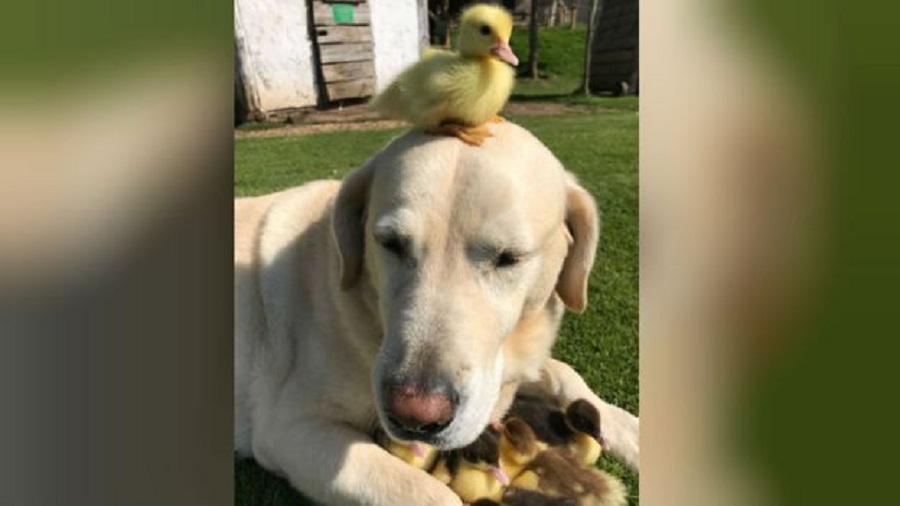 Mountfitchet Castle
Fred immediately went over to the ducklings and herded them to himself. He then began cuddling them and instantly became their "mom." It's as if he instinctively knew the ducklings needed a mother.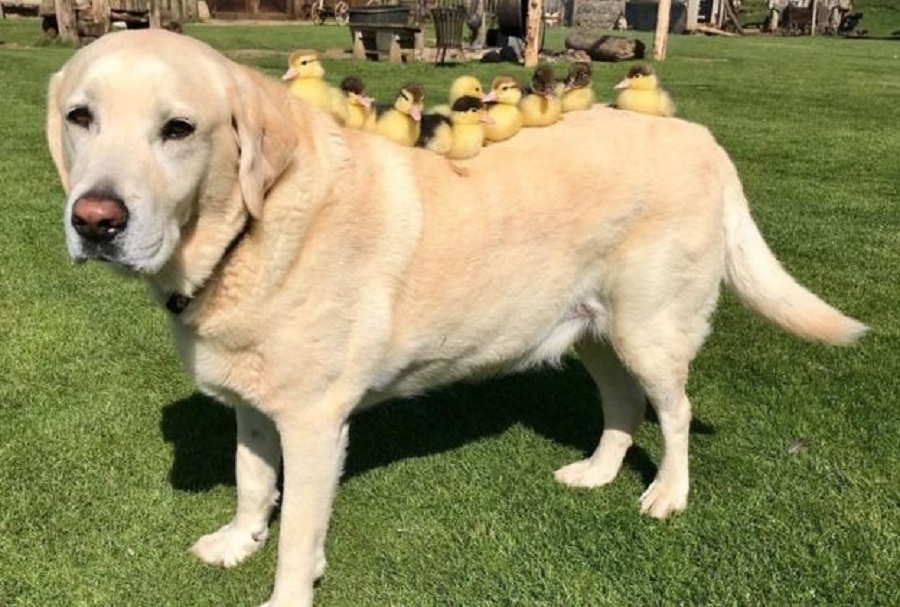 Mountfitchet Castle
Fred loves pampering the ducklings with cuddles and rides around the castle grounds. Jeremy Goldsmith, the attraction's owner and Fred's dad, is not surprised by Fred's actions. He attributes it to Fred's lovely nature and having grown up around rescue animals.
The ducklings will be all grown up in a few weeks, at which point Fred's babysitting duties will come to an end. The castle is open to the ducklings staying at the castle (if they so wish) once they've grown up. What a wonderful story!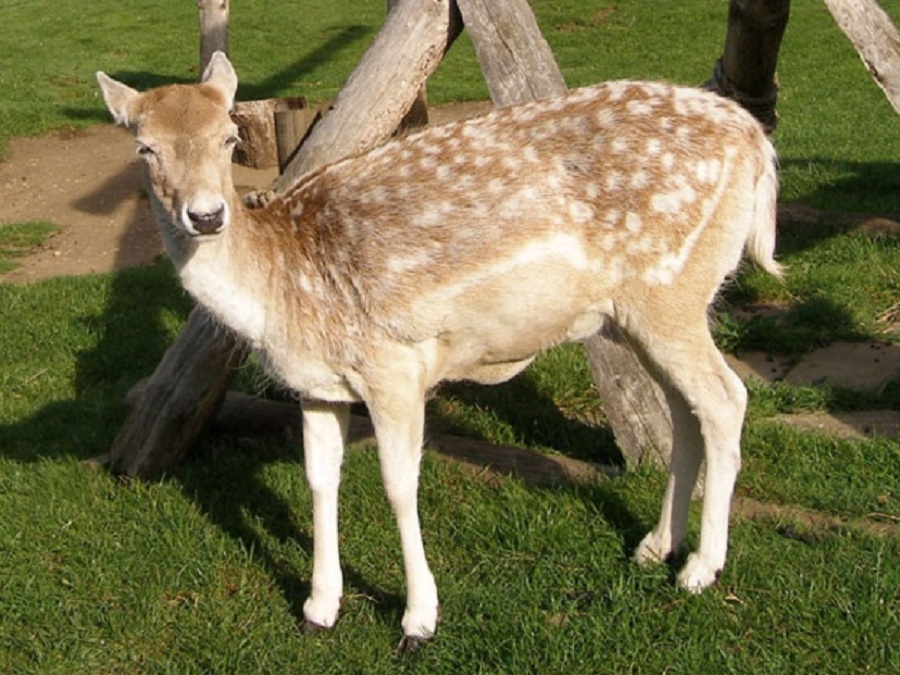 Mountfitchet Castle
Apart from Fred and the new ducklings, the castle has also taken in various animals in the past, including deer, goats, peacocks, and geese!
Check out the video below to watch sweet Fred with his adopted ducklings.
Please 'SHARE' to pass on this story to a friend or family member
Orphaned ducklings adopted by resident dog at Mountfitchet Castle

Nine lives for nine ducklingsFred the resident dog at the Castle stepped up to the challenge when nine little ducklings became orphaned last Thursday. The ducklings' mum had disappeared and a member of staff found them waddling around the castle grounds alone. The team were very worried about the ducklings but Fred, a 10 year old Labrador, immediately took to them and has been babysitting ever since.

Posted by Mountfitchet Castle on Monday, May 21, 2018