Everyday heroes who put their lives on the line to save others are already living a charitable life worthy of celebration. But for these smokin' hot Australian firefighters, their work doesn't just entail running in and out of burning buildings. They also pose once a year for a calendar to raise money.
The 2019 Australian Firefighters Dog Calender pairs up 11 steamy firefighters with the most adorable fluffy puppies to help raise money for cancer research and animal aid. Who would've thought being charitable could look this good?!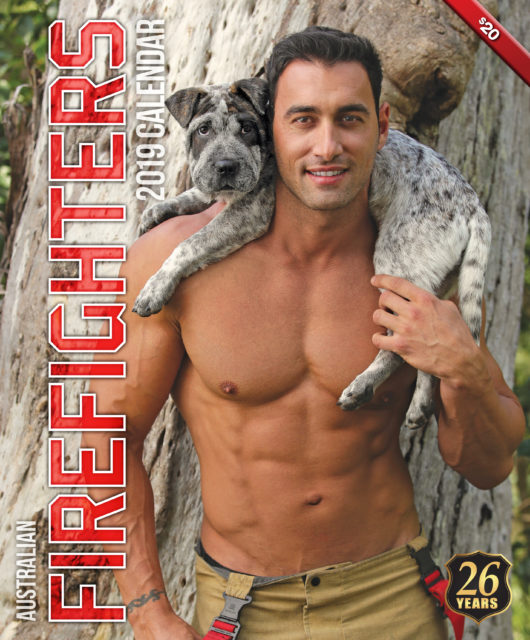 ©️AUSTRALIAN FIREFIGHTERS CALENDAR
2019 is the calendar's 26th year in print. The spread isn't just popular down under; it's an international hit. So the calendar committee decided to open up auditions this year to firefighters worldwide. Firey candidates from around the globe gathered for the sizzling calendar shoot auditions but only 11 were chosen.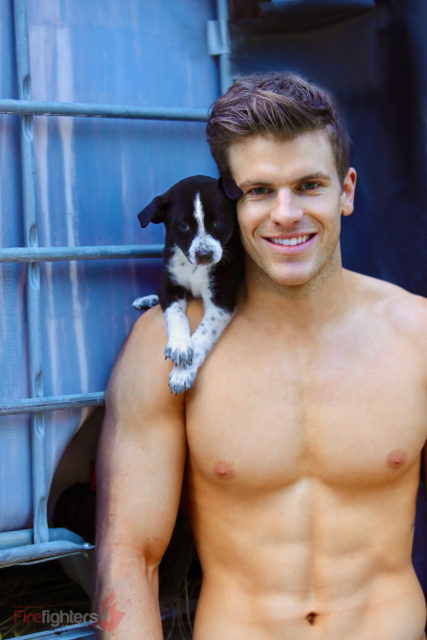 ©️AUSTRALIAN FIREFIGHTERS CALENDAR
"With the explosion of worldwide interest in the calendar, it only made sense for us to invite the hottest firefighters from around the globe here to the beautiful Gold Coast to be a part of the world's very first ͚International Firefighters Calendar." –David Rogers, Director of the Australian Firefighters Calendar
Besides being an obvious crowd pleaser, the calendar is a great -and steamy hot- way to raise money to charities near and dear to the firefighters' hearts.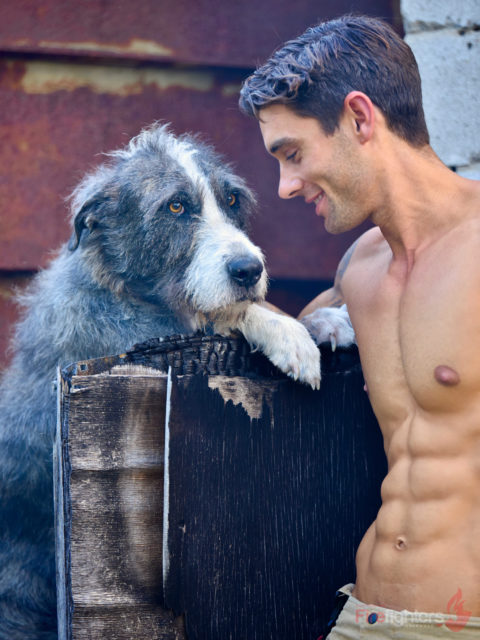 ©️AUSTRALIAN FIREFIGHTERS CALENDAR
"We are very excited to start working with local Australian and international animal shelters. We felt it was important to use the calendar͛s social media presence to shine a light on the incredible work they all do. Even a small donation to these organizations can make an enormous difference and we look forward to expanding our support to these charities," Rogers added.
Most of the photos were taken at Steve Irwin's Australia Zoo, which also benefits from some of the proceeds.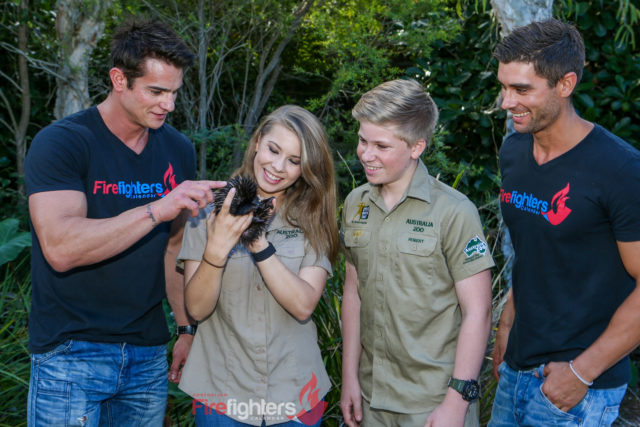 ©️AUSTRALIAN FIREFIGHTERS CALENDAR
So if hot heroes aren't incentive enough, the added bonus of charitable giving is sure to make you want to click here and order one. OR FIVE! In the past four years, the calendar has raised a whopping 2.8 million dollars!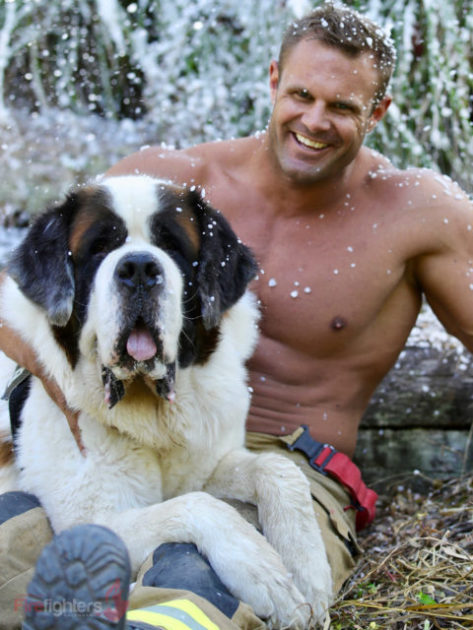 ©️AUSTRALIAN FIREFIGHTERS CALENDAR
As well as cute, irresistible puppies, there are other editions of Australian Firefighters posing with horses, meerkats and this tiny piggy you can't resist! Eeeeek!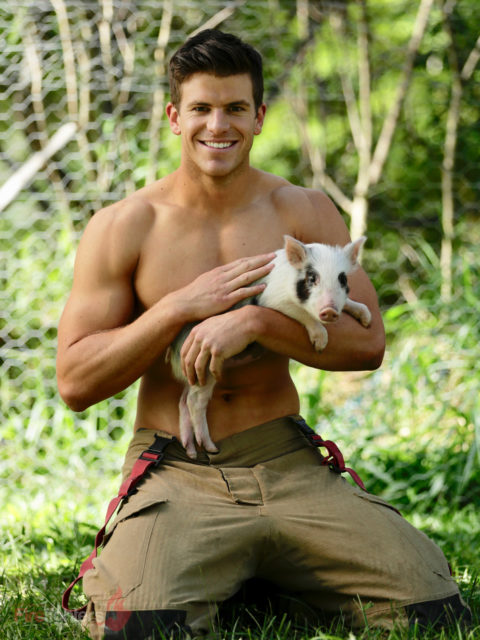 ©️AUSTRALIAN FIREFIGHTERS CALENDAR
Last year, the Australian Firefighters posed with kittens in a viral Facebook post, so of course, the demand was high for a cat calendar. Cat lovers, HERE YA GO! MEOWZERS!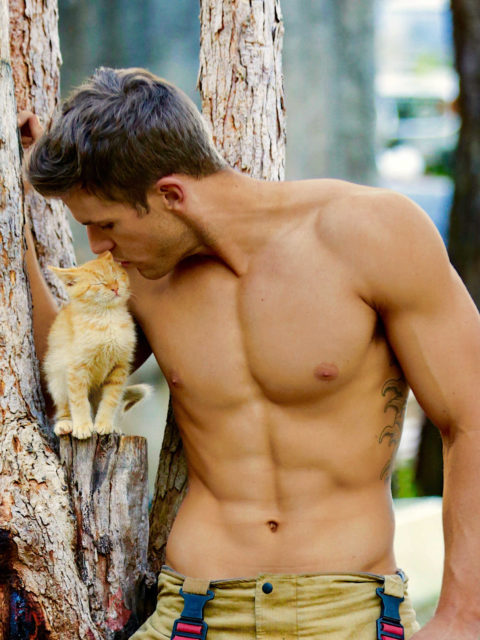 ©️AUSTRALIAN FIREFIGHTERS CALENDAR
🔥 So many options… 🔥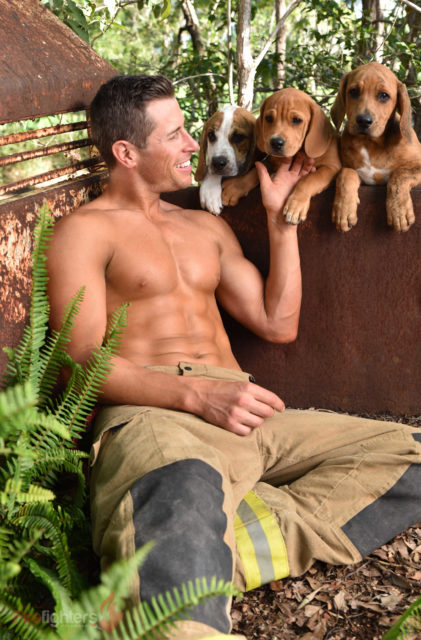 ©️AUSTRALIAN FIREFIGHTERS CALENDAR
to gawk at…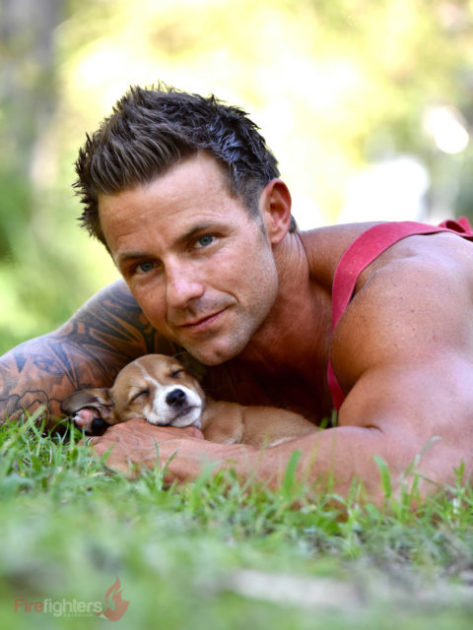 ©️AUSTRALIAN FIREFIGHTERS CALENDAR
I'm talking about the puppies, people. It's all about those cute adorable puppies. 🙄  Pffft!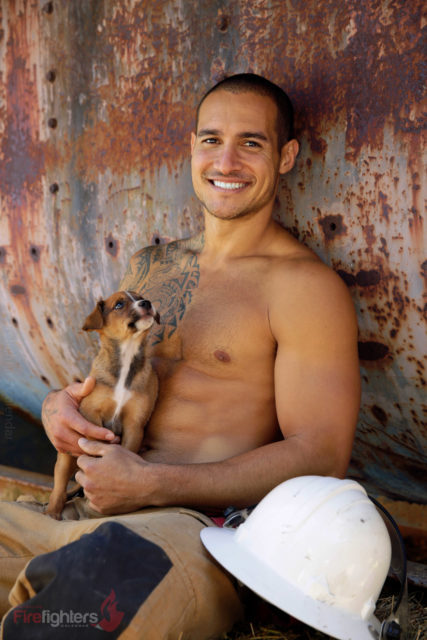 ©️AUSTRALIAN FIREFIGHTERS CALENDAR
Please 'SHARE' to pass on this story to a friend or family member