When 23-month-old Finn Knudston couldn't sleep recently, he didn't reach for his favorite teddy bear or blanket. The toddler waited until all the lights went out and he exited his bed.
Thanks to a toddler cam in the boy's bedroom, Finn's mom watched her son snuggle up next to his best friend, a dog named Brutus.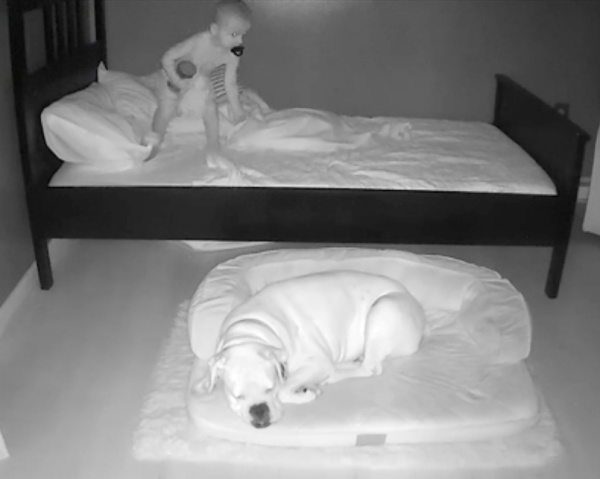 Source: Daily Mail UK
"Finn just started sleeping in his 'big boy bed' a little over a month ago which is when Brutus began crawling up and sleeping in bed every night," Finn's mom, Paige, shared. "It was as if he laid next to him to prevent him from rolling out of bed."
Brutus has been by Finn's side since the little boy came home from the hospital as an infant. When Paige was 20 weeks pregnant with Finn, he was diagnosed with a heart defect.
He had several surgeries after birth to keep him alive until he was strong enough for open-heart surgery.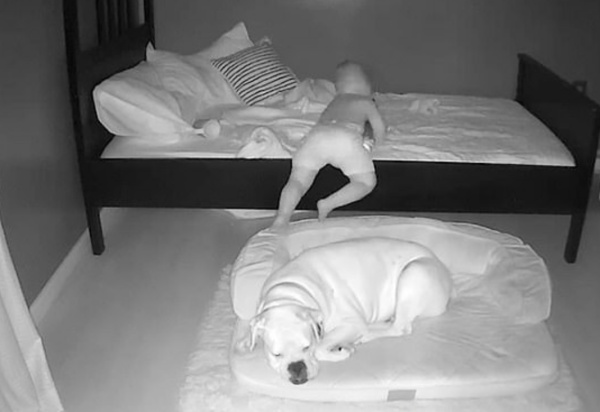 Source: Daily Mail UK
Paige said once they got home from the hospital, Brutus "instinctively" knew Finn needed a buddy by his side. Brutus insists on sleeping in Finn's room every night, which Paige's mom loves.
The dog has never shown signs of aggression towards any adults or children and is incredibly gentle with her son.
Press play on the video below to see the most touching scene between a dog and his toddler friend.
H/T: Daily Mail UK
Please 'SHARE' to pass on this story to a friend or family member