After receiving a tip about an abused dumped dog, rescuers of Takis Shelter walked through the dirty alleys of an old tire junkyard to find a scared and emaciated dog huddled up inside a tire.
The dog was tied up and it seemed like he hadn't moved from his spot for weeks.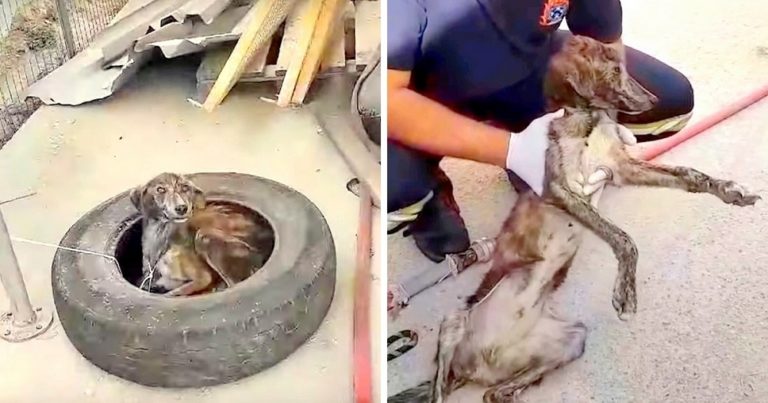 Source: Takis Shelter/YouTube
The rescuers were horrified when they got the dog out of the tire. He could barely stand as his weak limbs had frozen from waiting for his owner in the same spot. The rescuers dragged him out with difficulty and took him to the rescue van.
At the shelter, the dog was named Figo and given his first meal in weeks. The poor dog couldn't help himself as he hungrily licked away every last morsel of food!
Figo had never seen a soft bed in his life before. When he got his own cozy bed in the shelter, he just melted down in happiness and dozed off in a peaceful slumber.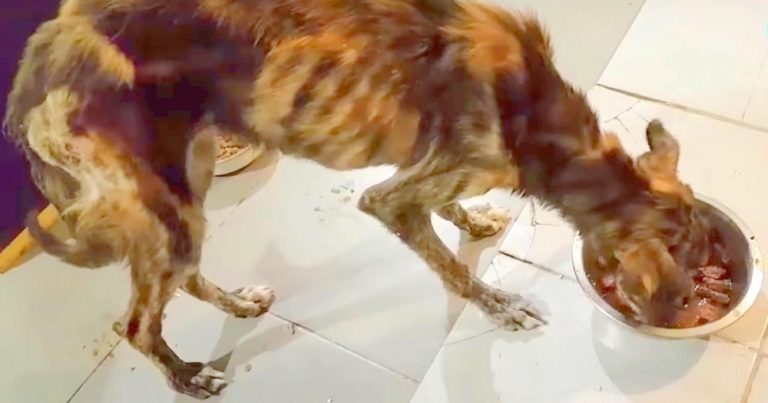 Source: Takis Shelter/YouTube
His health is still frail and he would need a huge amount of time to recover. However, Figo has come a long way from waiting hopelessly for his owner to finding love and care at the shelter.
The grateful dog never stops showing his love for his rescuers. He kisses them and always showers them with hugs.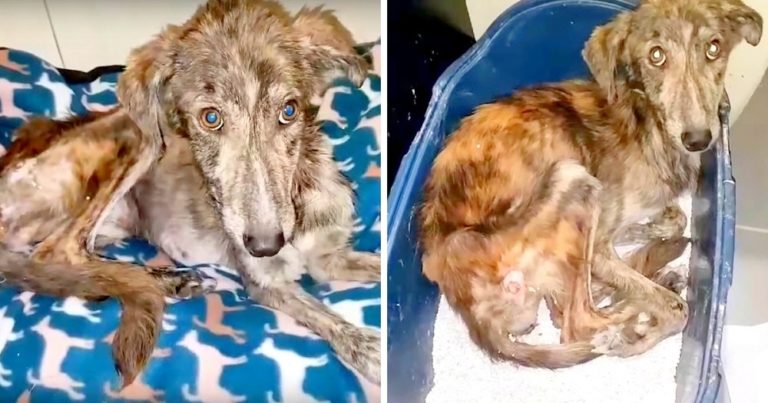 Source: Takis Shelter/YouTube
Figo has been recovering well and is looking for a forever home. If you wish to know more about adopting him, you can write to the shelter's Facebook page here. Please spread the message and help Figo get adopted.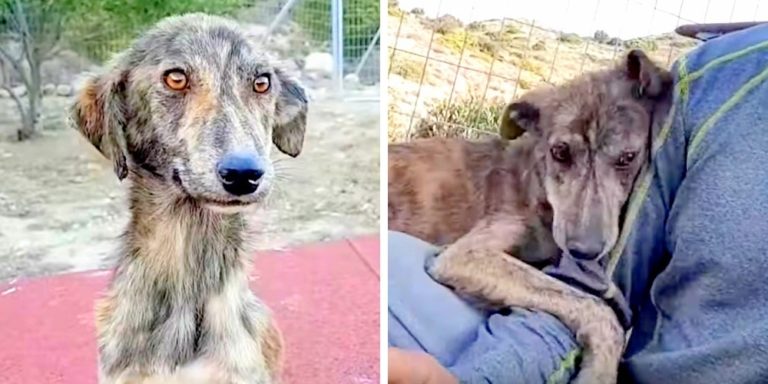 Source: Takis Shelter/YouTube
We thank Takis Shelter for giving Figo another chance. However, it crushes us to think that the abuser is still out there.
Local authorities have been looking for him without any success. Let's share Figo's story and help find his abuser.
Check out the video below to watch Figo's heartbreaking story and how the rescuers battled all odds to save him!
Please 'SHARE' to pass on this story to a friend or family member