The whole puppy birthing process for female German Shepherds are usually, quite long. Mothers labor on an average of 6 to 18 hours, in which the time frame depends on her experience as well as the size of the puppy litter.
A normal litter would typically range from at least 5 to a maximum of 10 puppies for German shepherds. Just like what most pregnant dogs do, German Shepherd mothers instinctively have their ways to be comfortable during pregnancy, but coping with the exhaustion and pain would be another matter itself.
Some mates tend to stay with the female throughout the whole process, while others would be snarled at to keep a distance away from the pups. Not this German Shepherd couple, as it would prove.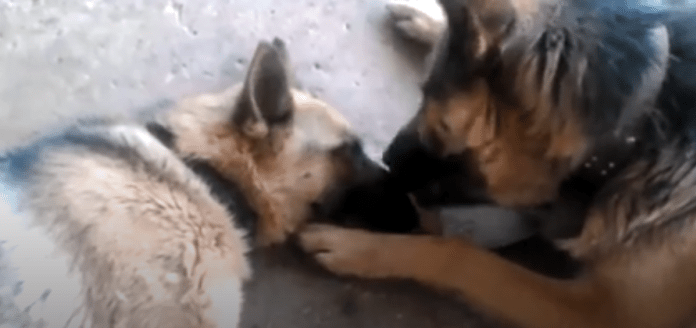 In a video courtesy of YouTube user Eric Alexanyan, a litter of 12 puppies arrived on 26 May 2016.
The proud parents of the litter are their mother and father, whose names were Moni and Rex respectively.
Giving birth can be a frightening, confusing and painful experience for dogs, and Rex knows this well.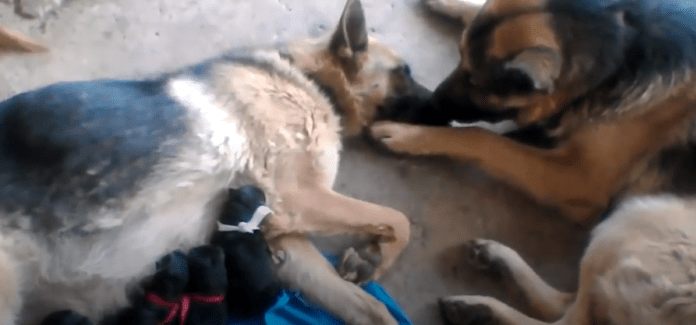 Rex took great efforts to comfort his mate, licking her muzzle continuously in such a loving fashion while she nurses her puppies! This scene touches their owners, who quickly taped the occasion down to share with their online YouTube viewers! Rex's love for Moni made her birthing much easier – now who says that dogs cannot express their love?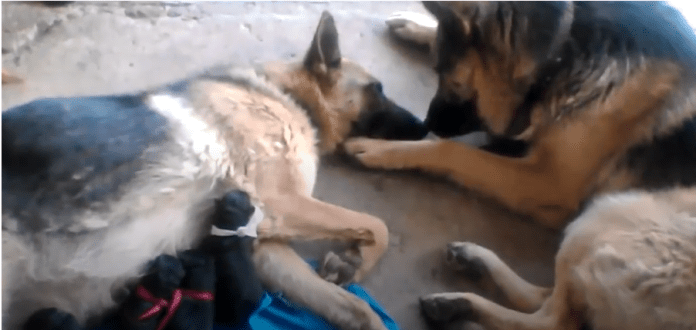 It seems that love does come in all shapes and sizes – and gestures as well!
Watch the touching video below! …and SHARE this with your friends and family to spread a smile! 🙂