In South Carolina, a cat named Miss Kitty had a litter of kittens. But her owners noticed the kittens didn't look very well, and it wasn't long before Mama lost them all.
Heartbroken, Miss Kitty needed something to fill this void in her life. And she ended up doing so in the most amazing way.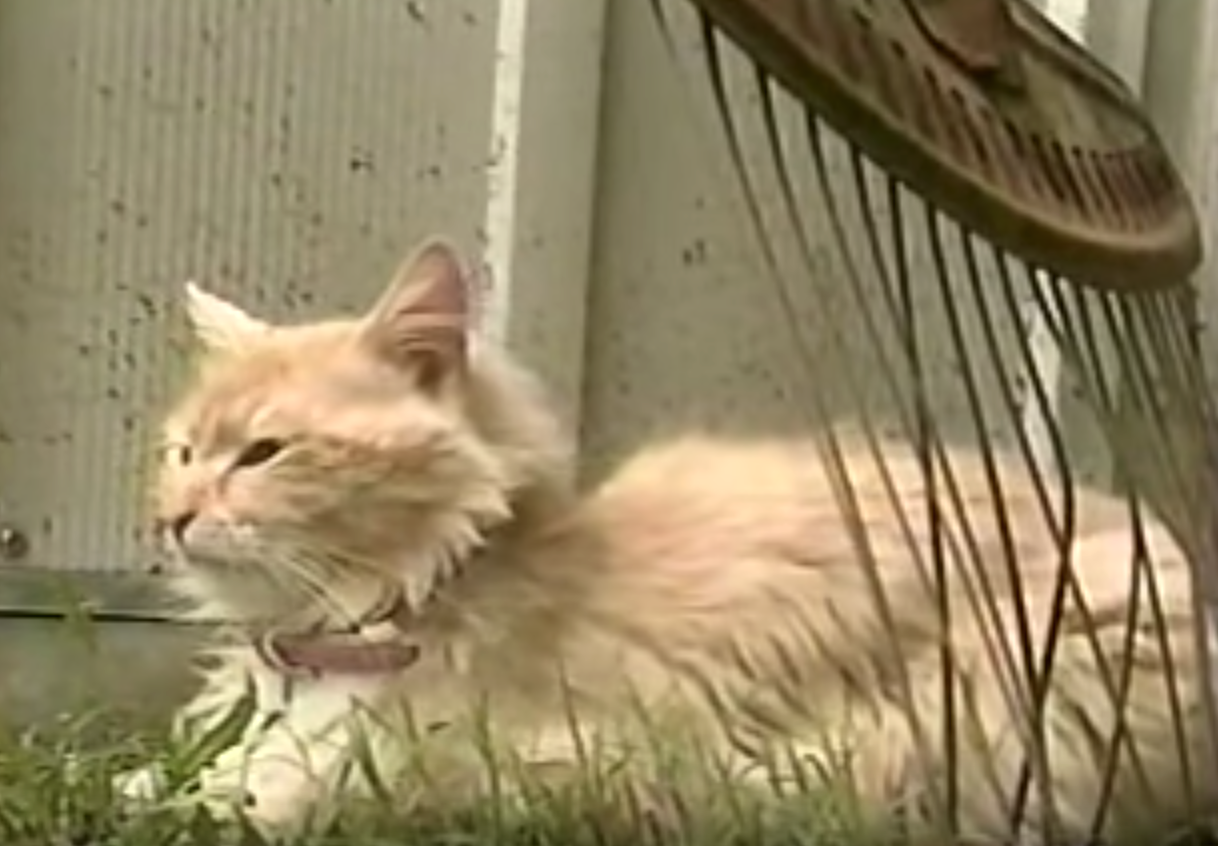 At the same time, the family's dog gave birth to some puppies, but there was a problem. Smoochie wanted nothing to do with them and carried on with her life as if they never even existed.
She would drag them around the yard with her chain and not bat an eye. But this opened up an opportunity for Miss Kitty.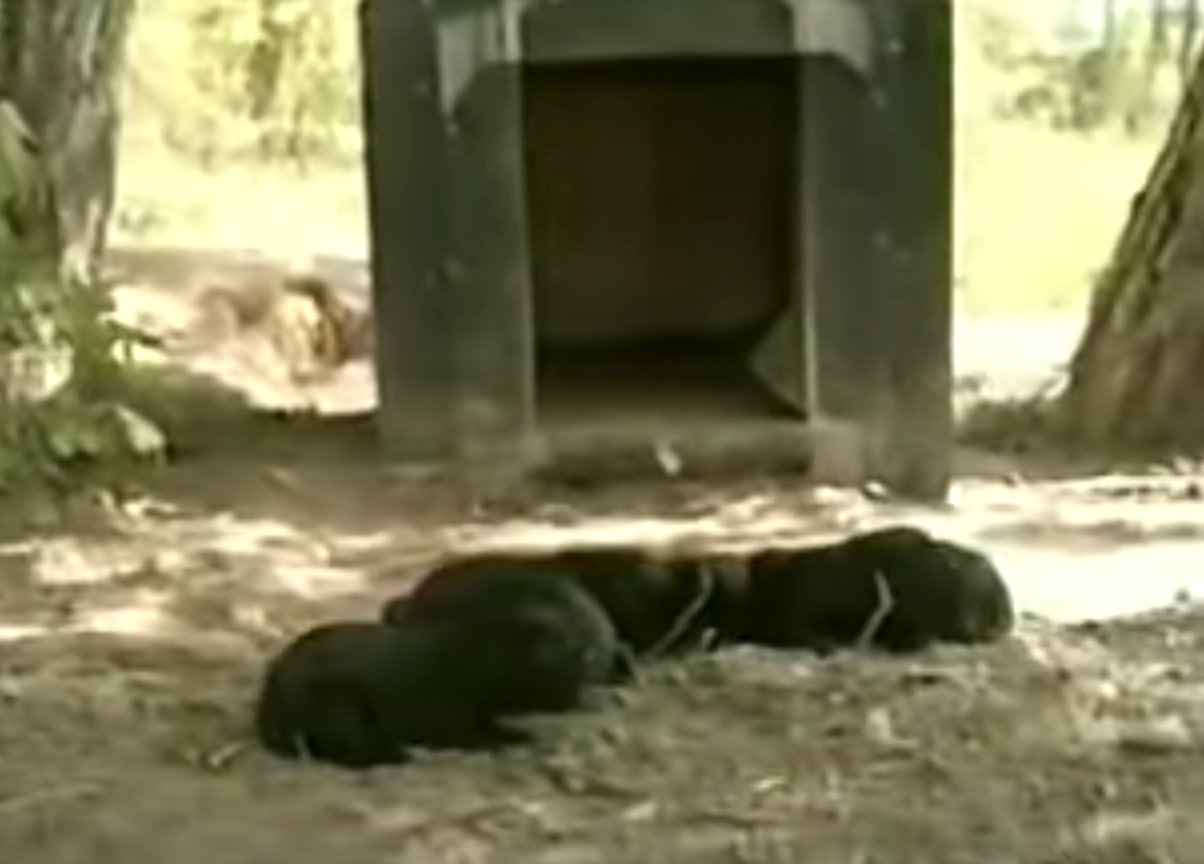 When the Grants came home one evening, the puppies were missing. That's when a neighbor told them that they saw Miss Kitty stealing them!
The cat had carried each puppy across the yard one by one until she had them all in a safe place. Miss Kitty decided she would care for them and be their Mama! 🙂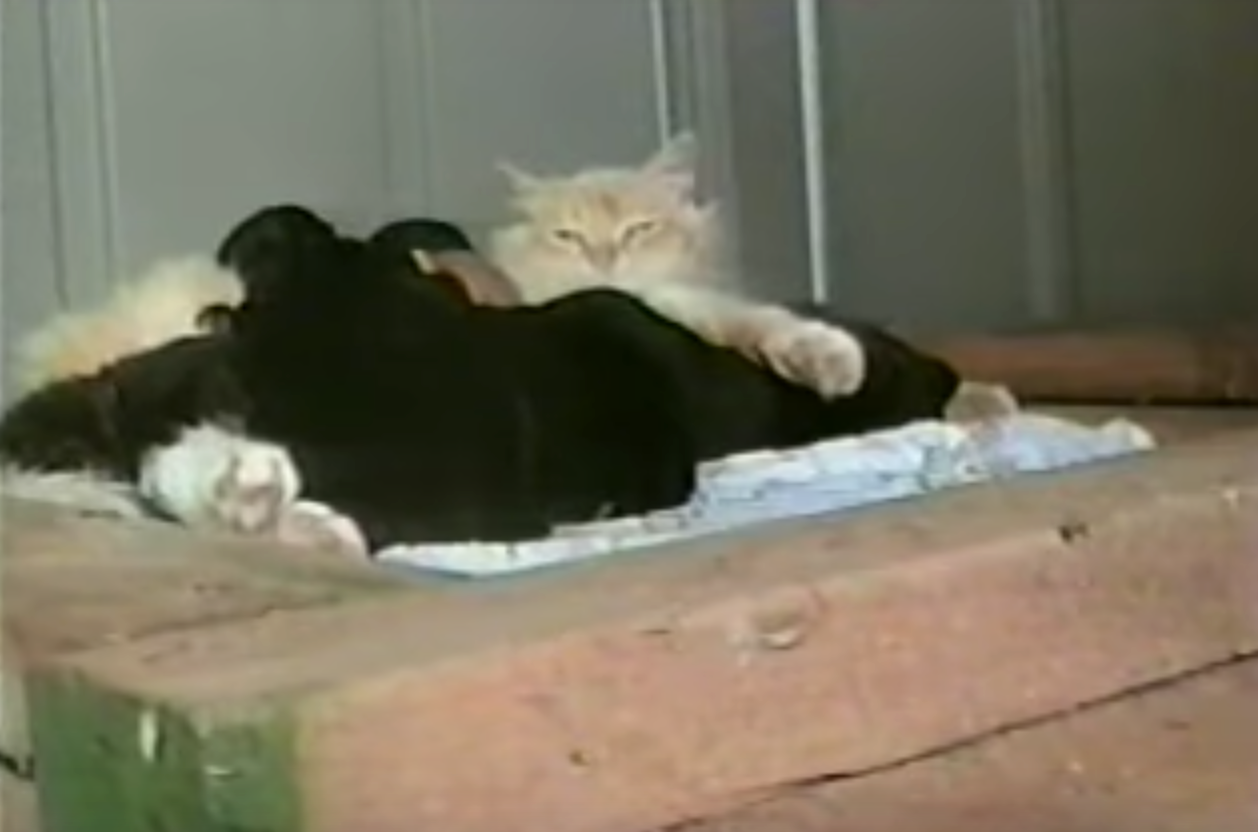 What a story! A cat who lost her litter filled the void in her life by caring for some neglected puppies as if they were her own offspring.
It was the perfect scenario! Miss Kitty is the best mother any specie could ask for. 🙂