Erin Bischoff is a high school senior who attends Hasbrouck Heights High School in New Jersey.
She was born with osteogenesis imperfecta, also known as brittle bone disease, and uses a wheelchair to get along.
She also has a service dog, named Gage, who helps her immensely in her day-to-day life.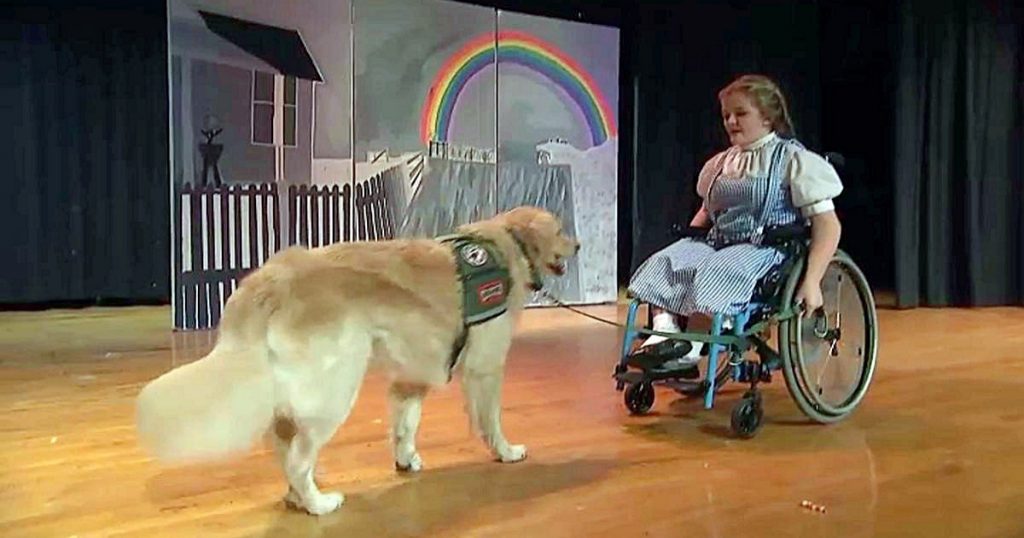 NBC 4 New York
This adorable duo has just been casted in their school's Wizard Of Oz play. Bischoff was given the lead role as Dorothy and of course, her service dog played Toto.
Just as everyone expected, Bischoff did a phenomenal job in the play. And while she is a natural, Gage needed some extra help in preparing for the performance.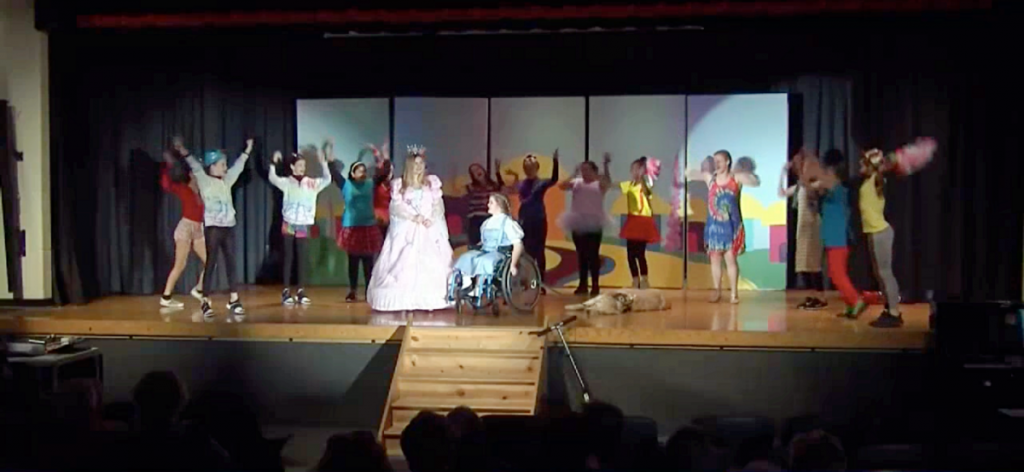 NBC 4 New York
During the rehearsals, the cast worked with the student playing the Cowardly Lion to make sure he didn't startle Gage when he rushed toward Bischoff, since Gage's instinct would be to protect her.
Dr. Matthew Helfant, superintendent of schools, praised Bischoff as a "great example to other students and is "instrumental" in showing what you can do, despite the odds going against you.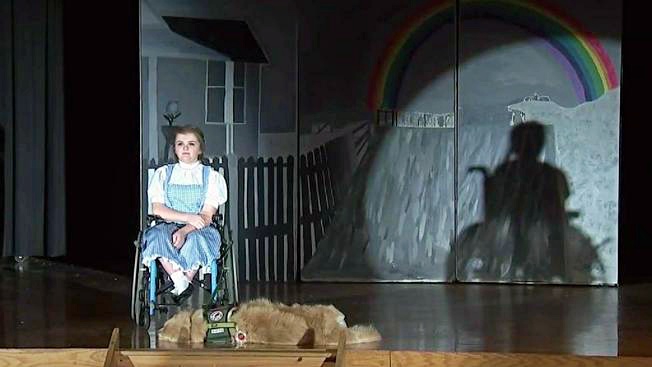 NBC 4 New York
Bischoff was thrilled to land the main role but says it's no different than anyone else doing it and says it's more about acceptance and treating everyone the same.
Learn more about Bischoff and Gage and their inspirational performance in the video below:
Please 'SHARE' to pass on this story to a friend or family member