This thrilling video was captured by a surveillance camera in South Korea's Grand Park Zoo. We see an elephant calf hanging out with 2 adult elephants in an enclosure with a tank.
Suddenly, the baby elephant slips and falls into the tank, and begins drowning as his tiny body is completely inundated by the water.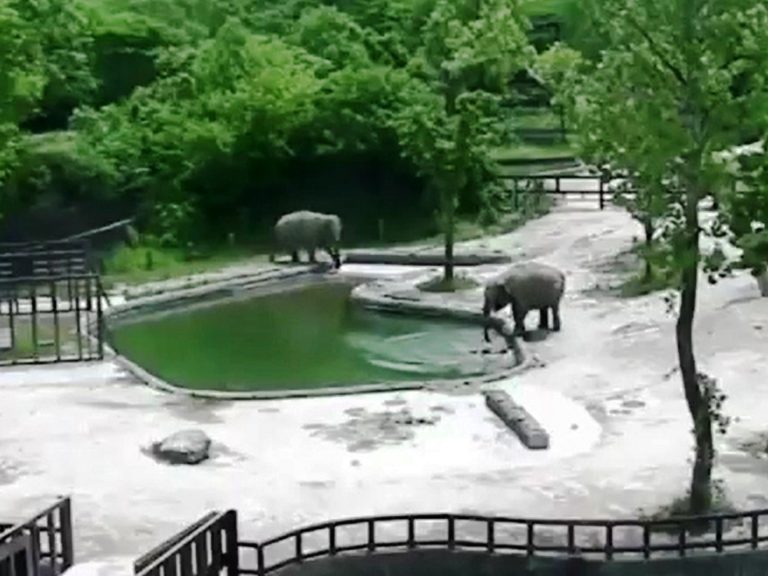 Source: KHOU 11/Youtube
The baby elephant struggles to lift his head up for air, but his heavy build fails him. As no human is around to help the baby, an elephant in the neighboring enclosure lets out cries to seek help for the little one.
However, it is the 2 adult elephants waiting by the tank who come up with a spontaneous rescue plan!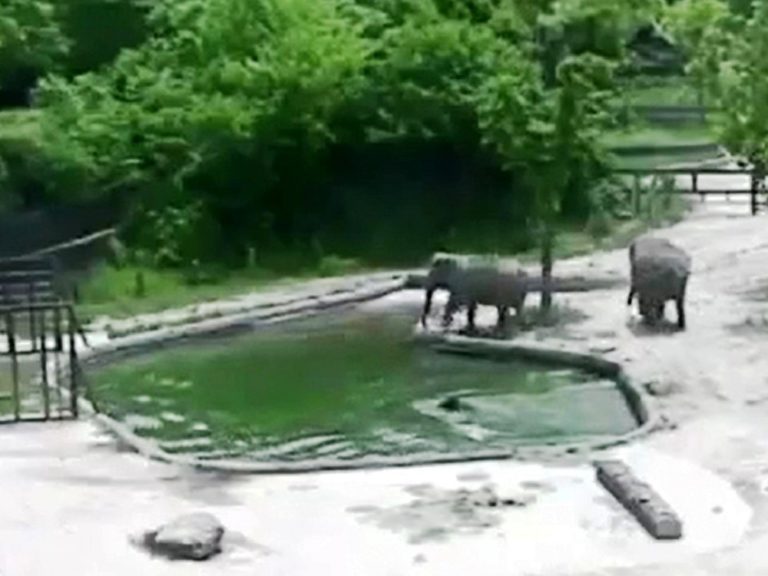 Source: KHOU 11/Youtube
We wonder how these burly elephants would actually get the calf out of.  .  .  Click To Continue Reading >>