While Covid-19 has forced people all over the world to stay in their homes, many elderly folks are stuck in their nursing homes without being able to have visitors.
While the Coronavirus pandemic is stressful as it is, this has left many people scared and lonely.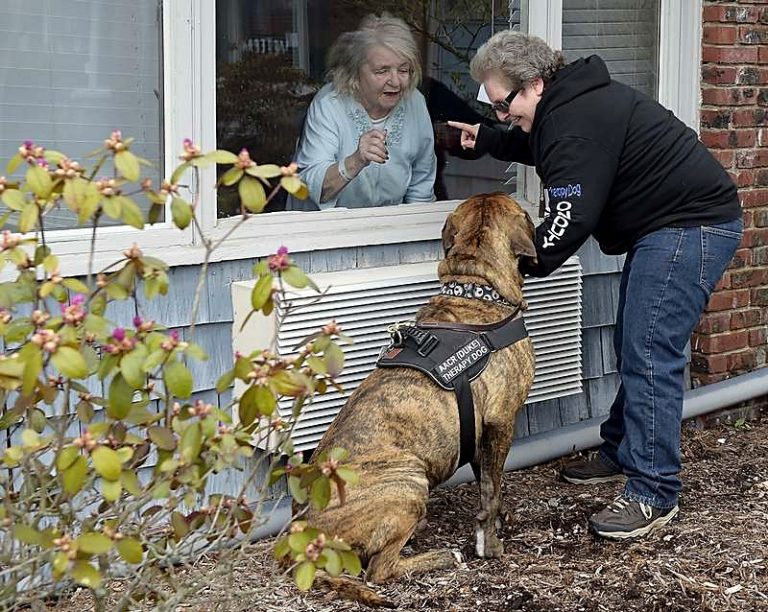 The Day/Youtube
One therapy dog, named Duke, has been visiting nursing homes since he was a puppy with his owner, Elizabeth Maynard-White.
Because of Covid-19, the pair are unable to go inside of the nursing homes, but they still wanted to find a way to visit the residents by adapting to social distancing rules.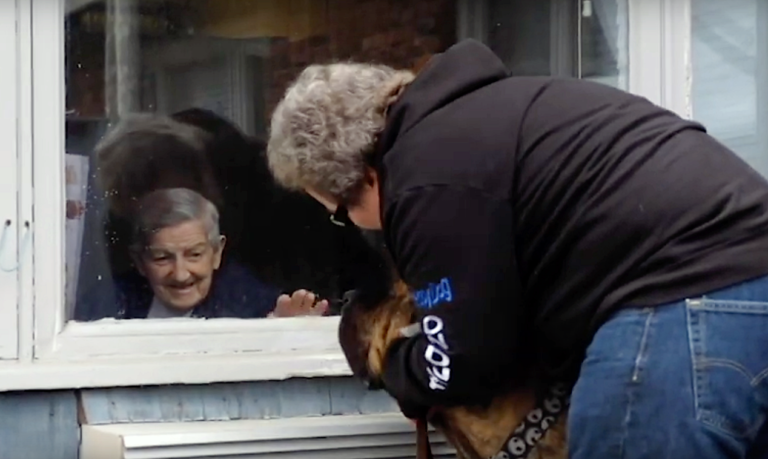 The Day/Youtube
They came up with a great plan and were still able to greet and comfort residents at the Harbor Village nursing home in New London. They went up to their windows and were able to visit with the residents that way.
Although the residents are unable to physically pet Duke, he was still able to bring smiles to their faces during this trying time.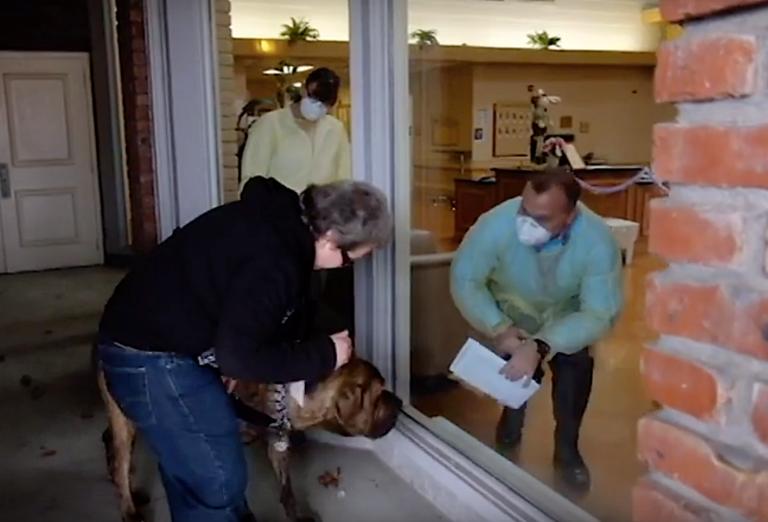 The Day/Youtube
"We don't have that physical touch but we still can have the emotional touch," Maynard-White told The Day.
Watch Duke's touching visit in the video below:
Please 'SHARE' to pass on this story to a friend or family member