Officer Laurich was on the job for a drug bust at a California motel when he rescued a puppy from the most heartbreaking case of abuse the police station had ever seen.
The poor thing had drugs in his system and needed help in the worst way. The two would get to reunite later, and Bubba has the best reaction when he recognizes his hero! 🙂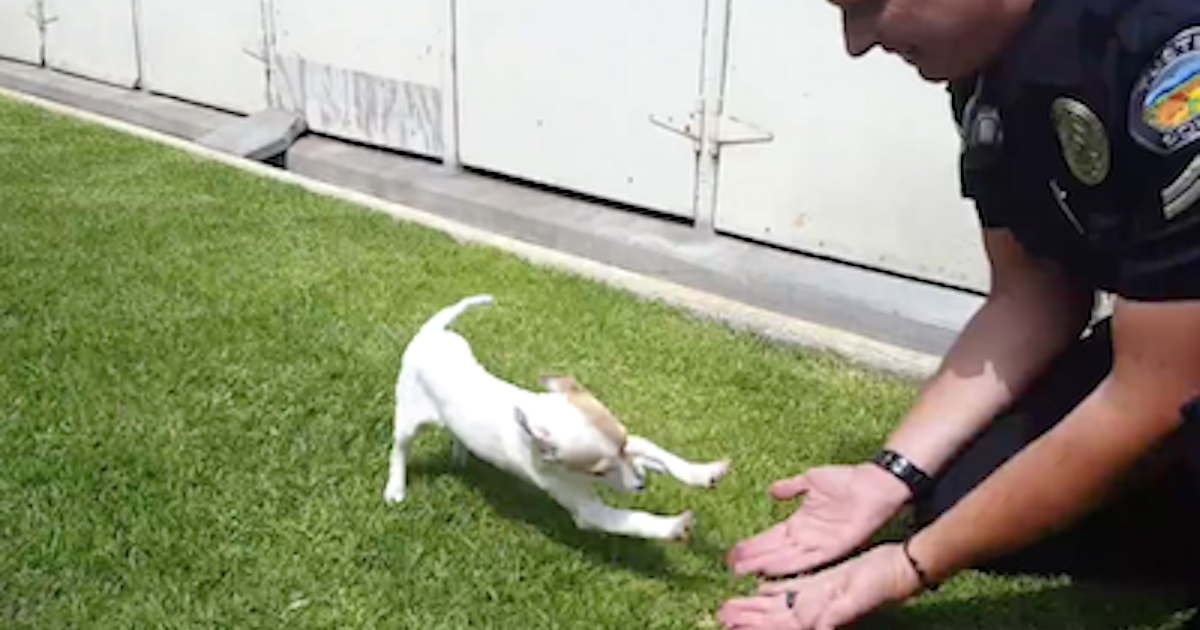 Source: Tustin Police Department/Facebook
"We have received many requests asking about Bubba who was taken into custody in March due to drugs in his system. Today we visited Orange County Animal Care and reunited Bubba with Officer Laurich. Officer Laurich is the original officer who took Bubba into custody. Bubba looked very healthy and happy and both he and Officer Laurich seemed to thoroughly enjoy their time together," the Tustin Police Department said on Facebook.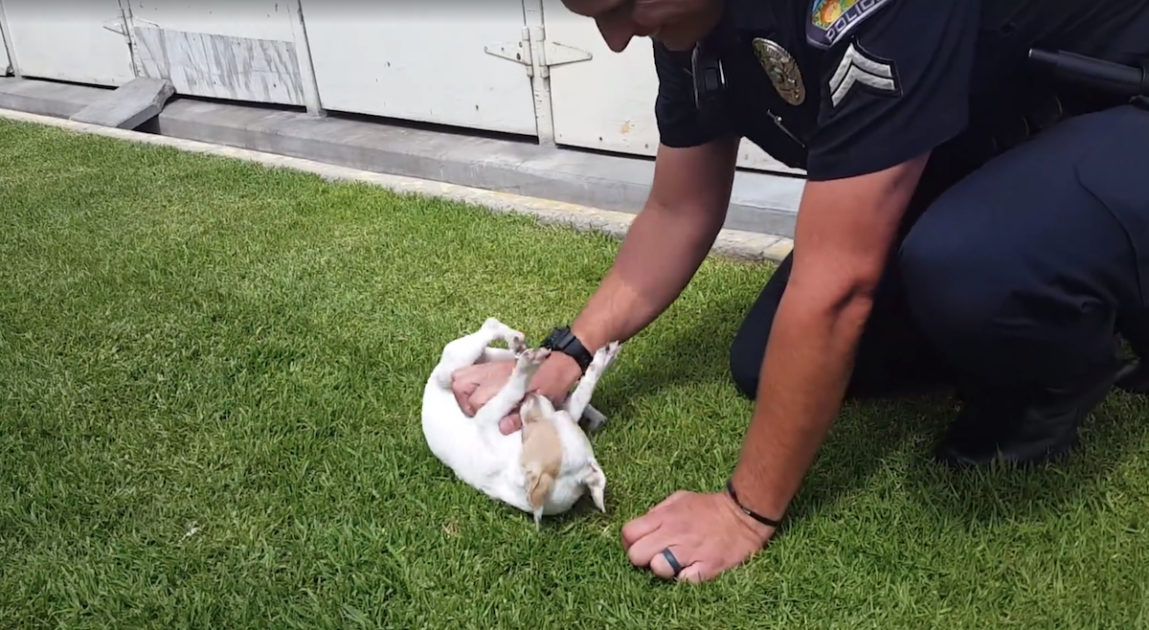 Source: Tustin Police Department/Facebook
Bubba never forgot about his hero from that day. What a special reunion and moment they got to spend together here before the pup went on to his brand new life!
Please 'SHARE' to pass on this story to a friend or family member
We have received many requests asking about Bubba who was taken into custody in March due to drugs in his system. Today we visited Orange County Animal Care and reunited Bubba with Officer Laurich. Officer Laurich is the original officer who took Bubba into custody. Bubba looked very healthy and happy and both he and Officer Laurich seemed to thoroughly enjoy their time together. Per Assistant Director Katie Ingram, Bubba has adjusted very well and is one of the staff favorites. She also said Bubba is very social, and has multiple rescue groups waiting to take him when he is released. Bubba is estimated to be 5-6 months old. We loved seeing Bubba today and hope you enjoy our Bubba update.

Posted by Tustin Police Department on Wednesday, May 25, 2016