Typically, when a zoo or aquarium shutters its doors, the animals aren't just left inside to fend for themselves…but that wasn't the case at the Inubosaki Marine Park Aquarium.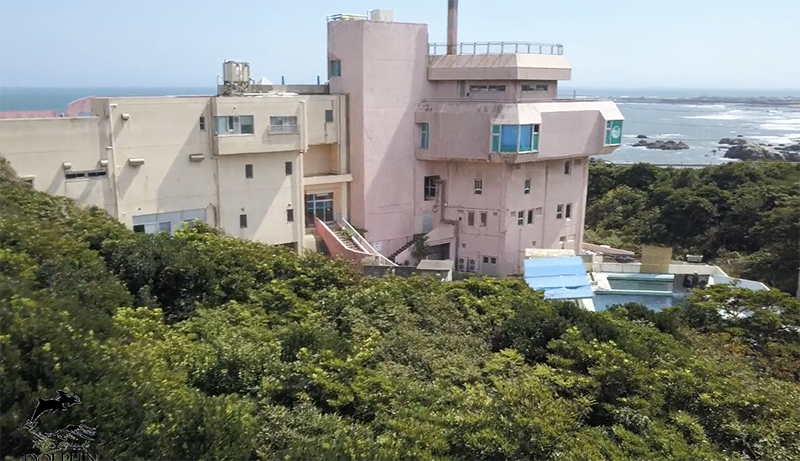 Source: The Dolphin Project / Vimeo
Because of declining attendance and increasing debt, the aquarium near Tokyo, Japan, had to shut down. The facility was closed in January of 2018, but the owner didn't relocate the animals.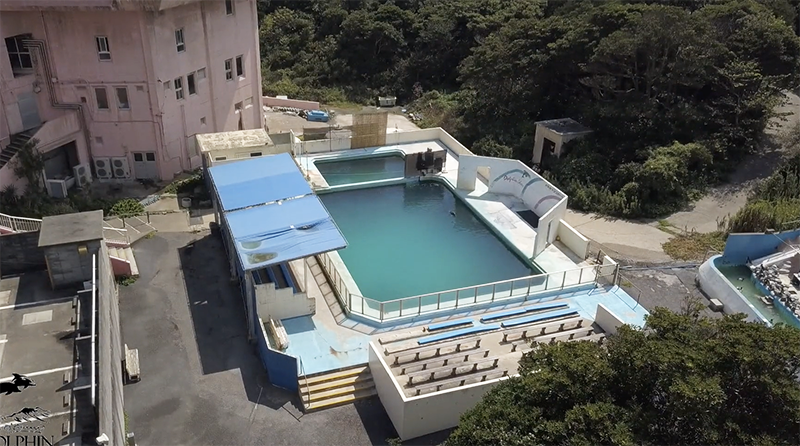 Source: The Dolphin Project / Vimeo
Instead, they were left behind, completely neglected and on their own.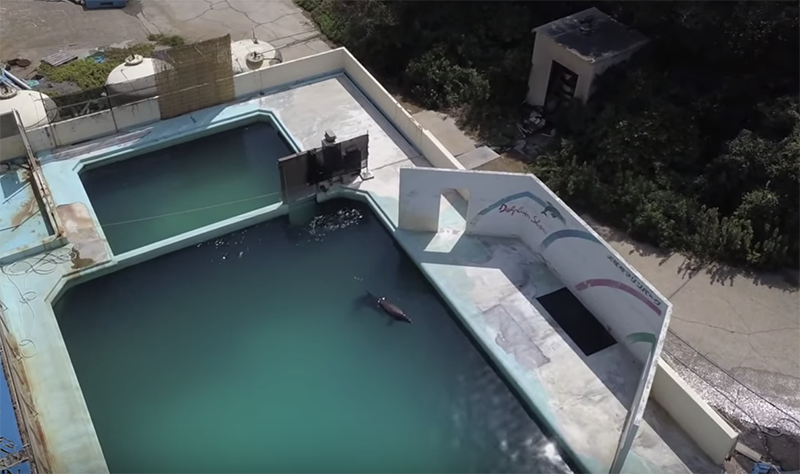 Source: The Dolphin Project / Vimeo
The cruelty displayed by the aquarium's owner shocked local animal activists. To show the world what was happening, they launched a drone to capture footage of the animals. That footage was picked up by The Dolphin Project, who spread the word.
During its flight, the drone recorded video of a dolphin named Honey. She, along with nearly 50 penguins, various reptiles, and hundreds of fish were abandoned at the Inubosaki Marine Park Aquarium.
The video shows her lifelessly drifting in her tank. She cannot socialize and does not have any interaction at all. In the footage, Honey simply floats by herself for hours.

Source: The Dolphin Project / Vimeo
"The footage we have reviewed demonstrates the need to take action immediately in order to save dolphin Honey from a miserable death. The same is true for all of the abandoned animals at Inubosaki Marine Park Aquarium," said Ric O'Barry, Founder/Director of Dolphin Project via The Dolphin Project website.
It's unclear how often the animals inside the empty park are fed or where the food is being sourced. It wasn't until November 2018 that The Dolphin Project discovered Honey was, at times, being cared for by a former staff member.

Source: The Dolphin Project / Vimeo
The property is abandoned and dirty. There's no shade or other comforts available for the animals; the abuse and neglect they are experiencing is difficult to imagine.
The Dolphin Project has since created an online petition for people to fill out if they want to help save the animals at the abandoned aquarium.
Hopefully, someone will either buy the park or rescue organizations will be allowed inside to save the animals from a lonely, terrible fate. The heartbreaking cruelty that is happening now cannot go on.
Please 'SHARE' to pass on this story to a friend or family member