Sometimes in life, the best things are just ever so slightly out of reach. Did you ever get a craving for a certain food but your fridge is empty? Maybe your cupboards are bare? The Internet can relate to the antics of one pooch in particular who is trying his darnedest to get ahold of a tater tot. You read that right, the doggo wants his fried spud and he wants it now.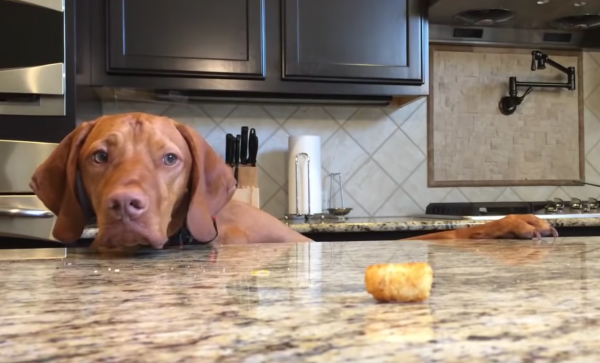 If you've ever watched your dog as he tries to sneak some people food, you will relate to how the pooch in this video feels. His puppy dog eyes melted us from the start, but it's his antics and the voiceover work that has us rolling on the floor with laughter.
He is so adorably pitiful with those big eyes and that longing face. He stares that tater tot down and really wants it, but it just won't budge. Darned tater tot!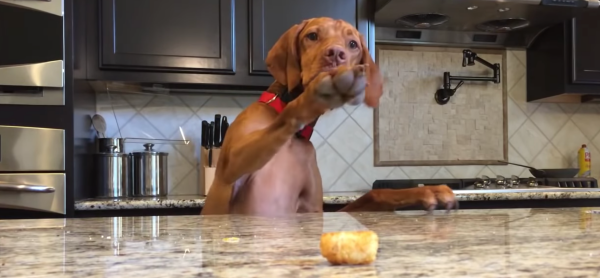 Next, he reaches out for it, wishing his paws were a bit longer. No luck, doggo dude. He disappears and comes back and it continues. What a riot!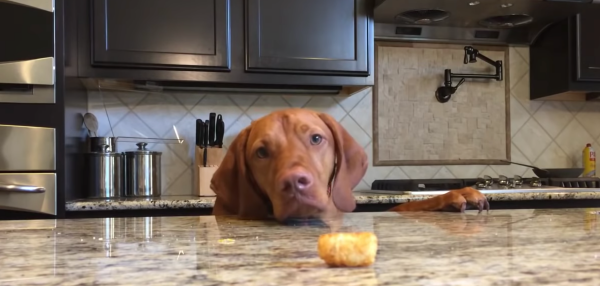 You have got to see and hear this laugh-fest for yourself. Turn up the speakers and make sure your boss isn't around. This will be the best two minutes of your day!
Please 'SHARE' to pass on this story to a friend or family member