We've all heard the saying that cats and dogs just don't get along and generally Officer Michelle Smith from Anderson Animal Control would agree. When Officer Smith responded to a call about a dog that had been barking since Saturday, she got an unexpected surprise!
At the bottom of a steep embankment along a pretty deep ravine behind a South Carolina, Home Depot was a Shih Tzu nursing and protecting a little abandoned kitten. Smith said in her report that this case was an example of why she loved her job.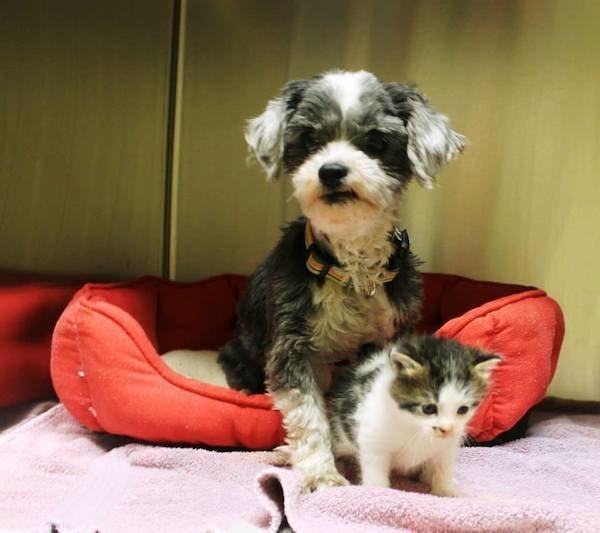 Facebook
Both the kitten and the dog were taken into Anderson County P.A.W.S. where the dog continued to take care of her adopted kitten, nursing and cleaning her as if she was her own.  Even at the shelter the pair were inseparable! The staff evaluated their conditions and made the conclusion that the dog must have been taking care of the kitten the whole time they were in the ravine. What is even more amazing is that the surrogate mother was actually lactating! Her milk helped keep the kitten alive as they braved the elements.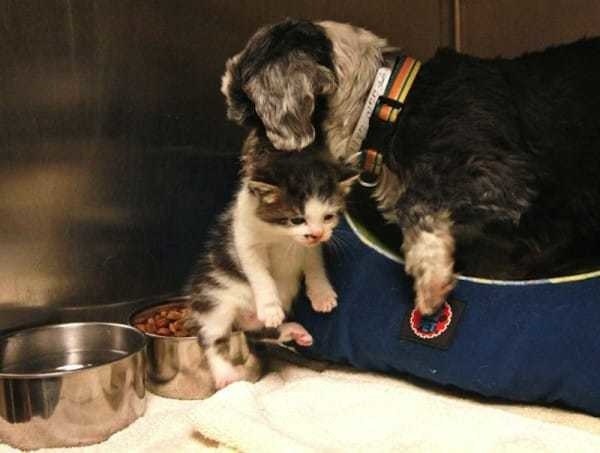 Facebook
The pair, named Goldie and Kate, has since found their fur-ever home with Joe Harris and his wife who started a Facebook page for the pair, under the name "Goldie N Kate Doe."
Please 'SHARE' to pass on this story to a friend or family member